4 Steps to Create a Wedding Budget
The average wedding cost $29,195 in 2022, according to a wedding research site. You could potentially pay less with a solid wedding budget.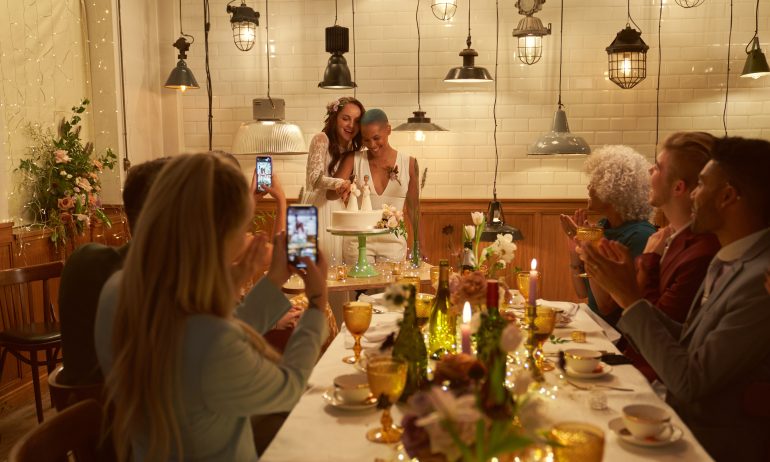 Many or all of the products featured here are from our partners who compensate us. This influences which products we write about and where and how the product appears on a page. However, this does not influence our evaluations. Our opinions are our own. Here is a list of our partners and here's how we make money.
Many people may not realize how expensive a wedding can be until they have to plan one. In fact, a 2023 Harris Poll developed by NerdWallet and wedding site Zola.com found 70% of engaged Americans faced money challenges during the planning process. For 22% of that group, a problem was going over budget on their wedding.
If you're in the process of planning and are currently bulging your eyes at the cost of flowers, then you may be looking for ways to cut costs. Creating a wedding budget can help you do just that.
1. Decide how much to budget 
Determining how much wedding you can afford is the first step in creating a wedding budget. How much you should budget for a wedding depends on your financial situation. One person may have a budget of $20,000, while another may have one of $5,000.
According to research site The Wedding Report, couples spent an average of $29,195 on their wedding in 2022.
To find your unique number, factor in a few things:
Your assets: Do you and your partner have money set aside in savings for your wedding already, or can you pull from existing savings? Do you intend to liquidate assets to help pay for the wedding? 

Your disposable income: How much money do you have left over after paying bills, and how much can you put toward a wedding without going into debt? You can answer this question by calculating the amount you can put aside every month and multiplying that number by the number of months until the wedding.

Financial gifts: Think about whether family or friends have offered to put money toward your wedding and come up with an estimate of how much that will be.
2. Create a wedding budget spreadsheet
Once you know what your budget is, it's time to make the numbers make sense. This is where a wedding budget spreadsheet can be a huge aid to your planning. A spreadsheet can help you break down each cost or itemize each expense for your wedding, which will help you avoid overspending and keep you within your overall budget.
Your budget spreadsheet should have a column for the estimated cost of each wedding expense, a column for the modified amount after you research vendor costs and a third column for the actual cost when everything is finalized.
You may also want to try a test run of our wedding budget calculator to help you come up with a round figure for the cost of your wedding.
3. Do a wedding budget breakdown 
Now that you have your spreadsheet, it's time to do the fun work of researching how much each expense will cost so you get your estimated, modified and final amounts in there.
Here are some common expenses and their average cost in 2022, based on The Wedding Report's data.
Attire: $1,833 for a dress and accessories; $117 for a rental tux or suit and accessories.

Hair, makeup, mani-pedi: $212.

Flowers and decor: $2,550.
No matter how thorough you are with your budget, sometimes unexpected expenses crop up. It could come from realizing you need to pay for the DJ's transportation or finding out you have to pay to use equipment at the venue or bring your own caterer. 
To help eliminate as many unexpected expenses as possible, ask each vendor if there are any related costs you haven't covered so there are no surprises. 
Before you build a budget
NerdWallet breaks down your spending and shows you ways to save.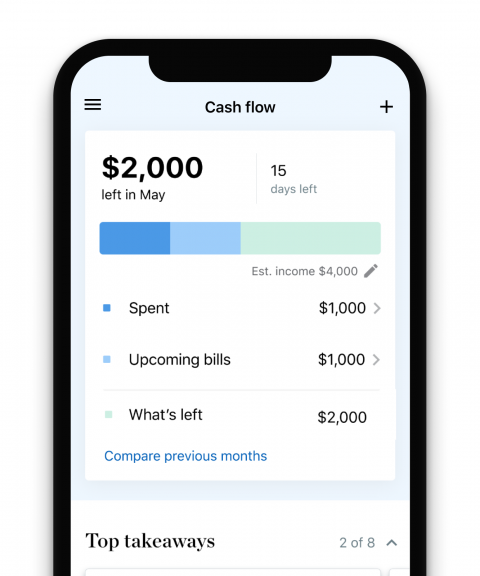 4. Look for ways to save money
The numbers listed above are averages, meaning there's an opportunity to reduce them. If you're OK with putting in extra effort to compare prices and shop around, you could save money. It may also be worthwhile to pull out your DIY skills and be more hands-on to cut costs.
Here are a few tips that may help reduce your wedding budget. 
If you're willing to be flexible on the wedding location, consider using a barn, home backyard or community center for your venue. Having the wedding and reception at the same place may also reduce the venue cost. 
If you choose a traditional venue, consider booking your big day during off-seasons. This refers to times when there's less demand, such as during seasons with less desirable weather.
Alcohol can be pretty pricey, especially if you hire a bartender for your wedding. To minimize this expense, consider a self-serve bar where you stock your own drinks and guests help themselves. If you decide to go with that idea, speak with the venue to ensure that's permitted, and you don't need any licenses to distribute alcohol. 
Buy secondhand wedding attire 
A wedding dress is something many brides dream about, but the price point probably isn't something they love. To spend less on a dress, think about renting one or getting a used dress. Pre Owned Wedding Dresses and Nearly Newlywed are examples of websites where you can find used dresses. 
Alternatively, shop for wedding dresses online from unconventional places. For instance, platforms like ASOS sell simple, classy dresses that can be worn on your wedding day for under $500. 
Use a streaming service for music 
DJs bring special vibes to a wedding, but so can a good playlist. Streaming services like Spotify, SoundCloud, and Apple Music have tons of playlists you can pull from that cover every genre under the sun. Consider curating your own playlist if you want to sit the DJ expense out. 
Try up-and-coming vendors
There are vendors interested in getting experience they can use to build their brands. Consider using up-and-comers for makeup, hair, food or photography. They are likely to charge a lower rate than pros, and it's possible you'll still get quality service. Of course, do your research before booking to ensure you don't get a subpar product.
Creating a wedding budget can be both a fun and tedious task. But it's also a way to ensure you start your life as a couple on the best financial footing possible.