How to Pay Rent When You Can't Afford It
Rent prices have soared across the country. Consider free or low-cost aid before turning to high-interest avenues.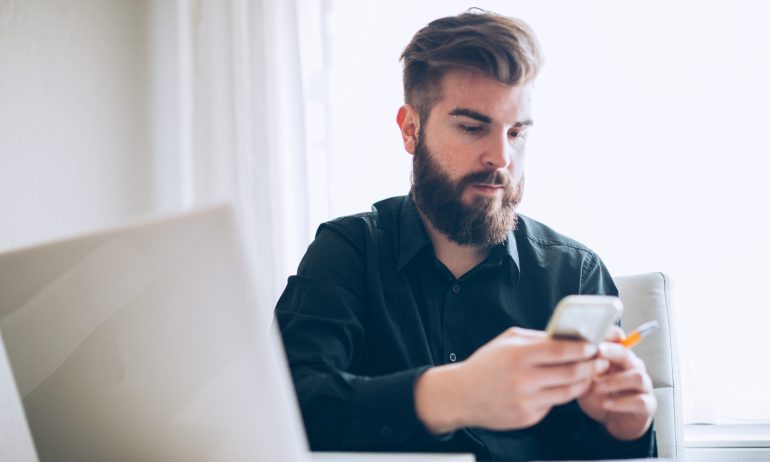 Many or all of the products featured here are from our partners who compensate us. This influences which products we write about and where and how the product appears on a page. However, this does not influence our evaluations. Our opinions are our own. Here is a list of our partners and here's how we make money.
Rent prices are skyrocketing. In fact, the median monthly asking rent in the U.S. rose above $2,000 in May, which is a big leap from pre-pandemic rents, according to a recent analysis from Redfin of rental market tracking data going back to 2019. And while it's a popular guideline to spend no more than 30% of your gross income on rent, that's not realistic for everyone, as many people's limited income is being stretched thin by the rising costs of, well, everything.
If you are scrambling to make rent, consider some of the following steps to hopefully help ease the strain.
Explore free options first
If you are currently struggling to pay your rent, the first step is to reevaluate your budget and "find" money where you can.
Cut back on nonessential expenses — like multiple streaming services or eating out — lower 401(k) contributions, reach out to creditors for assistance and seek low-income programs for food and utilities, suggests Jeffrey Arevalo, a financial wellness expert with GreenPath, a nonprofit credit counseling agency.
Here are some options that cost nothing or close to it:
Tap into assistance programs. Applying for unemployment or other assistance programs may take time, but it can certainly be worth it. Talk to your landlord. Explain your situation and ask for more time until a check arrives. You could also request an installment plan or waived late fees. Your landlord might be willing to help, especially if you have a history of paying on time. "It's worth a shot," says Arevalo, who notes he's worked with clients who've had success with this step. Whatever terms are negotiated, get them in writing.

Call 211. Local nonprofits and religious organizations may offer rental assistance. United Way helps access those services upon calling 211. Note, however, that resources may be limited during national emergencies.

Ask for help. Loved ones — and strangers with steady income, for that matter — might be willing to help. During hard times, community support can be a literal lifesaver. Consider joining online community groups in your neighborhood or city or searching for mutual aid groups that provide financial assistance for things like housing and food.

Modify living arrangements. If your lease permits, consider subletting your apartment or a room. Or move in with a loved one and help each other by divvying up rent costs. Of course, moving may come with its own expenses, and if you're under contract, you'll have to weigh the cost of breaking your lease. Again, talk to your landlord to see what's negotiable.

Seek advice. A credit counselor can review your finances for potential savings toward rent. And if you've tried to work out an arrangement with your landlord or rental agency but have been unsuccessful, tenant unions in your area can help you learn your rights as a tenant.
Lean on investments or savings, if you have them
Typically, it isn't advisable to dip into money that's meant for your future, but these aren't typical times. When an emergency threatens to evict you — here and now, in the present — the normal "rules" don't always apply.
If you have a taxable brokerage account, you could consider selling stocks. Otherwise, the next potential option might be a withdrawal from a 401(k) or individual retirement account, says Andrew Rosen, a certified financial planner and president of Diversified, a financial planning firm. Again, raiding your retirement funds is not ideal, but in a crisis it may be necessary — and you may be able to mitigate the financial repercussions.
In an emergency, a loan on a 401(k) — if available through your employer — avoids penalties, taxes and a credit check.
Still, think hard before going this route. If you are truly drowning in debt and rent is just one of many financial obligations you're unable to meet, you may want to consider other options.
"Most people don't realize that generally speaking, your retirement accounts are protected in a bankruptcy," Rosen says.
Choose the least expensive high-interest debt
You could look to finance some of your expenses to help cover rent by, say, opening up a low-interest credit card. But without sufficient income or good credit (typically a FICO score of at least 690), you may be left with only high-interest financing options. Consider the following, in order from least to most expensive:
Borrow against your existing credit card's limit. Targeted offers like the Citi Flex Loan and My Chase Loan let you borrow against your card's credit limit with a fixed interest rate and term. The money is deposited into a bank account without the need for a credit check or origination fee.

Pay rent with your credit card. Some services facilitate rent payments with a credit card, for a price. Plastiq, for instance, will let you charge your rent to your card and will then cut your landlord a check on your behalf, in exchange for a 2.9% processing fee. Weigh the costs of that fee before going this route, and be aware that if you can't pay it back in full within a billing cycle, you'll incur interest on the rent payment at whatever APR your card charges.

Among your last resorts, consider a cash advance. A cash advance can offer quick cash up to the amount of your available limit, but you'll pay dearly for it in the form of a steep fee and an interest rate that starts accruing the moment you pull the cash from your bank or ATM. Cash advances could also negatively impact your credit score by increasing your credit utilization, a key factor in credit scores. Still, it's a possibility if you need it, and it's likely cheaper than turning to a payday loan, which may not be an option anyway if you are no longer collecting a paycheck.