How to Get Your Annual Credit Reports From the Major Credit Bureaus
Use AnnualCreditReport.com to request your credit reports — you have free weekly access through April 2022.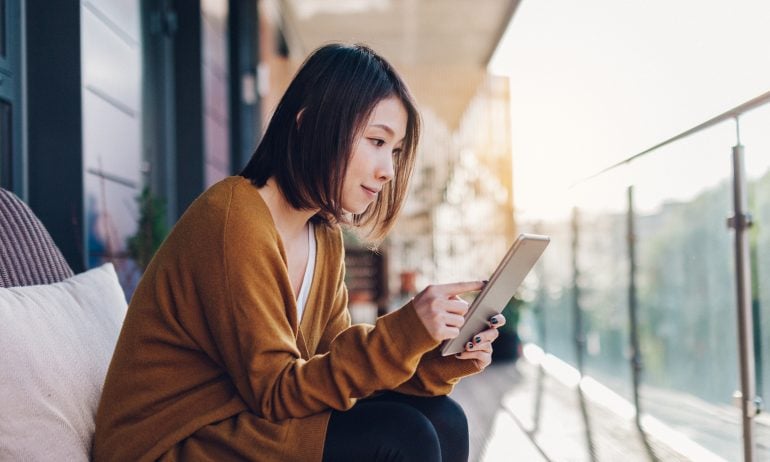 Many or all of the products featured here are from our partners who compensate us. This may influence which products we write about and where and how the product appears on a page. However, this does not influence our evaluations. Our opinions are our own. Here is a list of our partners and here's how we make money.
Federal law gives you free access to your credit reports from the three major credit bureaus: Equifax, Experian and TransUnion. Using the government-mandated  website is the quickest way to get them, but you can also request them by phone or mail. Until April 20, 2022, those reports — which had been limited to once a year — are available weekly to help consumers manage their finances.
Your credit reports are a detailed record of your past use of credit — but they do not include your credit score. NerdWallet offers a , updated weekly using TransUnion data. Checking your score does not damage your credit.
Here's how to use AnnualCreditReport.com.
First, make sure you're on the right site: . Some other sites have similar-sounding names. The one you want looks like this:
You'll need your name, Social Security number, address and birthdate. This, along with other personal data, will be matched against files for identification.
You can order your reports from one, two or all three of the major : Equifax, Experian and TransUnion.
For each report request, you'll be asked a few questions about your finances that presumably only you can answer — for instance, the approximate amount of your mortgage payment or who holds your auto loan and when you took it out.
Some consumers have reported difficulty using the site, particularly answering security questions about accounts that are several years old. If you can't recall those details, you can request your reports by mail or phone; this process doesn't require security questions.
You can save reports to your desktop or print them out so you'll have access later.
If you need to request a report or reports by mail, send a  to:
Annual Credit Report Request Service P.O. Box 105281 Atlanta, GA 30348-5281
Your report or reports should be sent within 15 business days.
You can also get your credit reports by calling 877-322-8228. Visually impaired consumers can also call this number to request audio, large-print or Braille reports.
These errors have the potential to hurt your credit score, says Chi Chi Wu, a staff attorney with the National Consumer Law Center. You might see other types of errors, such as out-of-date employment information, she says, but those aren't factored into your score.
If you find errors, them. The credit bureaus will investigate and must remove information that they can't verify.
Monitoring your scores and reports can tip you off to problems such as an overlooked payment or It also lets you track progress on building your credit. NerdWallet offers both a free credit report summary and a free credit score, updated weekly.
Here's how the information you'll get from AnnualCreditReport.com differs from what free personal finance sites may provide:
AnnualCreditReport.com provides:
Personal finance websites, including NerdWallet, provide:
Want nerdy knowledge that's personalized to your money? Bring all your money into one view, and get tailored insights to make the most of it.