IDShield Review: Is It Worth the Cost?
IDShield offers an array of credit and identity theft monitoring services, and the family plans are cost-effective.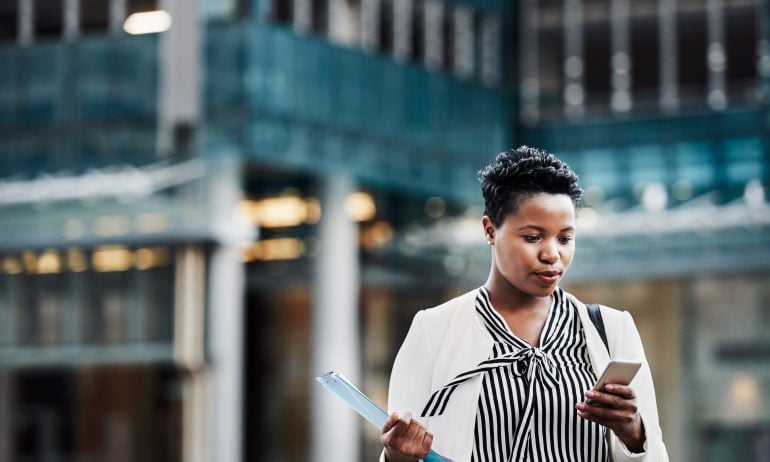 Many or all of the products featured here are from our partners who compensate us. This influences which products we write about and where and how the product appears on a page. However, this does not influence our evaluations. Our opinions are our own. Here is a list of our partners and here's how we make money.
IDShield, like other identity theft monitoring services, cannot prevent identity theft. But this service can alert you to instances where your personal information — like your Social Security number or even your email login credentials — has been exposed and help you recover if you suffer damage, and it can alert you to social media posts that might hurt your chances of getting a job.
IDShield might be worth the cost if you:
Don't want to freeze your credit or monitor it yourself.

Know your personal information has been exposed online.

Want a service that includes social media accounts.

Need access to private investigators to help you resolve instances of identity theft.
Here's what you should know about IDShield's credit monitoring services and its pros and cons.
Get score change notifications
See your free score anytime, get notified when it changes, and build it with personalized insights.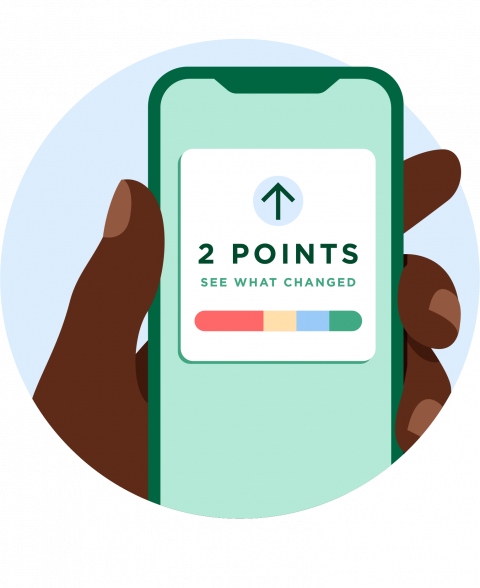 IDShield offers three main services: scanning the web for use of your credit files and personal information; alerting you to potential nefarious use of your information; and helping you recover, including lost wages and legal consultation related to the incident.
All plans include credit monitoring, including monitoring the use of your Social Security number and dark web surveillance. In addition, they provide financial account monitoring including 401(k), let you know when a sex offender moves into or out of your neighborhood, checks social media sites for pictures, posts and comments that could hurt employment prospects, and offers unlimited consultations with an identity theft consultant. Every level also includes $1 million reimbursement for lost wages, travel and legal defense related to identity theft.
How much does IDShield cost?
Here's a breakdown of IDShield's plans:
Individual plans: You can choose between credit monitoring of your data at one major credit bureau — TransUnion — or all three, which adds Equifax and Experian. Plans cost $14.95 or $19.95 per month. (If you are going to buy coverage, three-bureau coverage is the most useful.)
Family plans: These plans extend the same coverage to a partner and up to 10 dependent children. The cost is $29.95 or $34.95 per month, depending on whether you choose one- or three-bureau credit monitoring.
IDShield offers extensive alerts, which is one of its biggest selling points. But know that you can do many of IDShield's identity theft protection services on your own, for free:
Regularly check your credit accounts online, read statements and set account activity alerts to quickly spot suspicious activity.

If you're a victim of identity theft, you can get a free, customized path to recovery at IdentityTheft.gov.
IDShield has a few advantages compared with its competitors, including a lower cost, generous family plans and robust alerts.
Simplicity: At about $20 per month for three-bureau monitoring, IDShield is competitively priced. There are no tiers — the only difference in plans is how many credit bureaus are monitored.

Price: Although IDShield's individual plans are competitively priced, family plans are where IDShield shines, covering two adults and up to 10 dependent children, for about $35 a month, slightly less than the cost of two adult plans.

Alerts: IDShield offers several different kinds of alerts — and they're all available no matter what tier of service you have. That's in contrast to LifeLock, which limits alerts depending on the service tier.
The biggest drawback of IDShield is the same as with its competitors: You're paying for alerts and fixes after the fact, when you may be able to prevent nefarious activity by practicing good personal information hygiene.
To help prevent identity theft, you can:
Regularly change your passwords and don't repeat them across accounts.

Think carefully before entering login credentials for your email and social media accounts into a third party's database. After the Equifax breach and security lapses at social media companies, it's wise to be as careful as possible with where and how you share your personal information.
A lesser drawback is that copious alerts could lead to email fatigue and cause you to overlook important information. And dependents on your account might not be too keen about the social media monitoring alerts, which may make parents aware of drug references, foul language or questionable pictures.
Finally, all the features might tempt you to be less vigilant about keeping tabs on account activity yourself — and there is really no substitute for that. No identity theft protection service comes with an ironclad guarantee that it will always work as intended.