How to Make Money as an Instacart Shopper
Those looking for a flexible side hustle that pays have a good option with Instacart.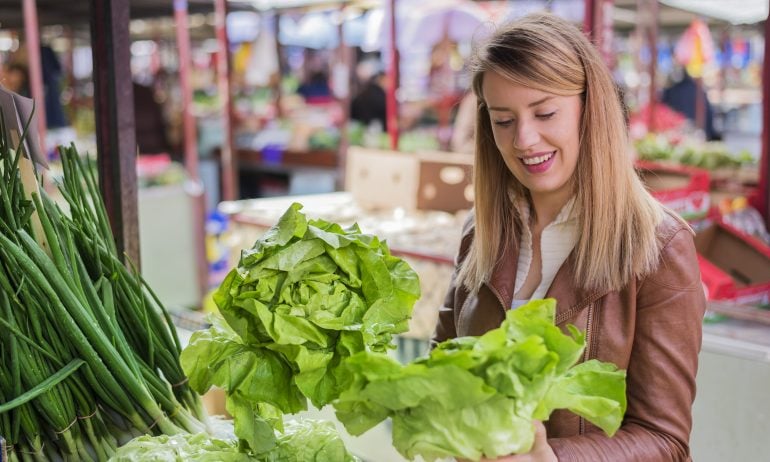 Many or all of the products featured here are from our partners who compensate us. This influences which products we write about and where and how the product appears on a page. However, this does not influence our evaluations. Our opinions are our own. Here is a list of our partners and here's how we make money.
Instacart shoppers make money by buying groceries at local stores the company has partnered with and delivering those items directly to customers.
It's a solid side hustle for people looking to make extra money, and for good reason. It pays. Instacart guarantees at least $7 to $10 for each full-service "batch" (the company's term for a unit of work), where the shopper picks, loads and delivers an order of groceries. Factors like order size, trip distance and time of day can lead to more.
Here's what you need to know to get started as an Instacart shopper and what to expect.
Instacart is a grocery delivery service that partners with local stores to deliver items to customers. The service relies on independent contractors and part-time workers to fulfill and transport orders.
The hours are flexible and orders arrive through the Instacart Shopper app. Key details, like job responsibilities and the way you earn money, will depend on whether you're a full-service or in-store shopper.
Full-service shoppers: Shop (or pick up) and deliver when you want
Can shop for and deliver groceries (car needed).

Are independent 1099 contractors (you handle taxes).

Are able to work when they want.

Can earn tips on top of pay.

Option is available wherever Instacart operates.
In-store shoppers: Shop on an assigned shift
Do in-store shopping only (no delivery, so a car isn't required).

Are part-time employees of Instacart (the company handles taxes).

Work shifts up to 29 hours per week.

Option is available in many areas (but not all) to help meet increased demand.
For full-service shoppers, Instacart is like Uber for food (and groceries don't talk). The Shopper app makes it seamless to set your availability, pick up gigs, track earnings and communicate with customers and Instacart's help team if you encounter any issues.
Where can you work for Instacart?
Instacart operates in cities across all 50 states, spanning thousands of communities large and small. To see whether there are full-service or in-store shopper openings in your area, download the Shopper app and enter your ZIP code.
How much do full-service shoppers make?
While in-store shoppers earn a fixed, hourly wage, full-service shoppers' earn by the order with varying amounts.
The Instacart app shows an estimate of potential earnings for every order and guarantees shoppers will earn at least $5 for each delivery-only batch and $7 to $10 for each full-service (shop, load and deliver) batch.
As a full-service shopper, your pay per batch depends on "the number of items, type of items, driving distance, and effort involved in shopping and delivering," according to Instacart.
Earning potential is usually higher when customer demand spikes, so working on Sundays and during popular events, like the Super Bowl, can mean more money. You can earn tips on top of batch pay as a full-service shopper.
Money management made easy
NerdWallet tracks your income, bills, and shows you ways to save more.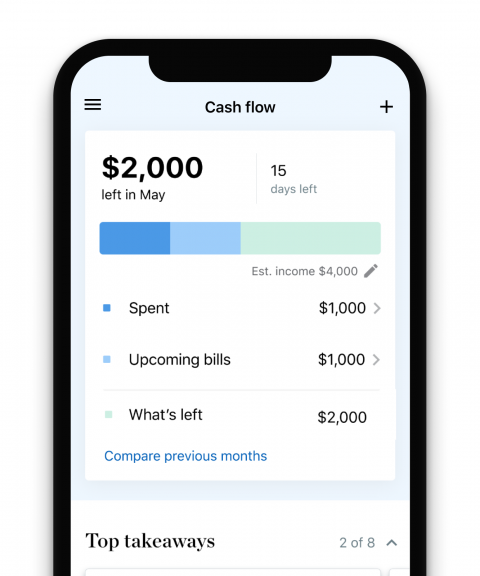 What you need to work for Instacart
There are a handful of basic requirements you have to meet if you want to make money with Instacart:
Be at least 18 years old. If you want to deliver alcohol, which can result in larger tips, you have to be at least 21 in some states.

Be able to lift 30-plus pounds. The website states "up to 40lbs" without accommodation.

Have a smartphone. Your smartphone must be an iPhone (with iOS 14 or later) or Android (5.0 or later).

Pass a background check. Instacart says most shoppers are cleared within 10 business days, but this varies by location.

Have a bank account. Paychecks come via direct deposit, so you'll need a checking account to collect your earnings.
Full-service shoppers also must have the following:
A set of insulated bags. You'll need insulated bags or hard coolers to keep food cold (or warm) while on the move. Instacart sells preapproved bags through the Shopper app.
How to sign up for Instacart
Getting started on Instacart is a simple process:
Download the Shopper app. You'll provide basic information, like your name and location, and give the company permission to perform the background check.

Attend an in-person orientation (in-store shoppers only). Choose a session in the app. This is part of the onboarding process for an in-store shopper.

Fill out the paperwork. As a full-service shopper, you'll sign a contractor agreement and W-9 tax form. As an in-store shopper, you become an Instacart employee, and will sign an offer letter and W-4 tax form.

Register your Instacart payment card. Instacart gives you a preloaded payment card to checkout with customer orders. New shoppers can expect to receive their card within five to seven business days.
Start taking Instacart jobs
You'll be assigned shifts each week based on personal availability as an in-store shopper, and can expect to work up to 29 hours per week.
As a full-service shopper, you're free to make your own schedule. Look for orders up for grabs in the app or set your app to notify you whenever an order is available in your area. Factors such as your average customer star rating and delivery time can influence which orders you see. You can review the details — store location, number of items and estimated payment — and accept the order.
In either role, you'll be required to update your progress as you shop, noting any changes or refunded items, through the Shopper app so customers can track their orders. When your cart is complete, check out with the preloaded payment card provided by Instacart. If you're a full-service shopper, you'll deliver the order to the customer.
How do Instacart shoppers get paid?
Instacart issues paychecks weekly via direct deposit.
Instant Cashout is a feature you can use as a full-service shopper, which allows for an immediate payday, as long as you have at least $5 in earnings.
Important note for full-service shoppers: Since you're acting as an independent contractor, Instacart won't withhold taxes, and you may need to make estimated quarterly payments.