How to Make Money Online as a Teenager
Some sites allow participants as young as 13, but they require scrutiny to learn if they're worth your time.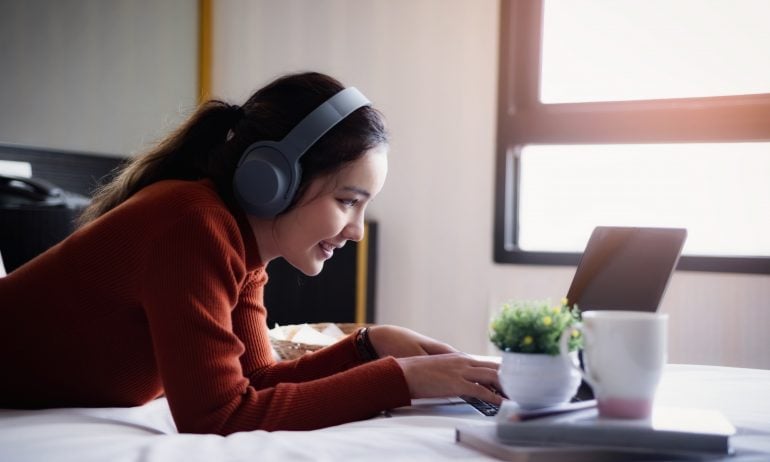 Many or all of the products featured here are from our partners who compensate us. This influences which products we write about and where and how the product appears on a page. However, this does not influence our evaluations. Our opinions are our own. Here is a list of our partners and here's how we make money.
Ways to make money online as a teen may seem limited, because many websites require participants to be at least 18, and the ones that are open to minors may not be reputable or worth your time. It's important to understand the details before signing up. Here's what you need to know about five frequently mentioned money-making sites available to teens.
If you have a skill that others might pay for, such as writing, coding or managing social media accounts, there are websites that can help you launch a freelance business. Here's a breakdown of two options available to teens:
This site is offered to users age 13 and older and is geared more toward professional, full-time freelancers. However, teens can post listings for many services, like writing emails for a marketing campaign and coaching people through tough levels of video games. Listings, also called gigs, start at $5, but you set your own rates. You get paid 80% of your listing price — Fiverr keeps the rest — and there are additional fees depending on how you withdraw earnings.
With over 1,800 categories to choose from, like Photoshop, design and data entry, teens can find a variety of opportunities on this site to make money. It usually helps if you have an existing portfolio of work to showcase your skills. But depending on the category you choose, that may not be necessary.
You have to be at least 16 to use Freelancer.com. Depending on local laws, 16- and 17-year-olds can use an adult's account with permission from the account holder. With a free membership plan, you can bid on six paid assignments per month. The site charges a 10% or $5 fee, whichever is greater, if you are awarded a fixed-price project. There's also a transaction fee if you get paid via credit card or PayPal.
Money management made easy
NerdWallet tracks your income, bills, and shows you ways to save more.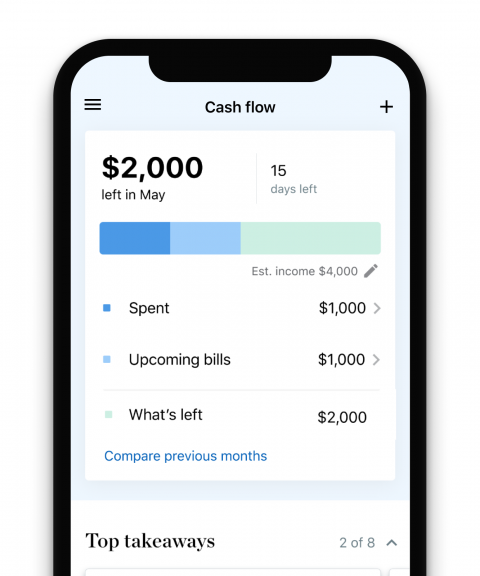 If you have things to sell — cool stuff you've made or items sitting in your closet that you're willing to part with — large online marketplaces can connect you to a wide array of customers. Here are two sites to consider if you want to sell stuff online:
This site is usually the go-to option if you have art or handmade objects to sell. LeiLei Secor, who founded the Etsy shop DesignedByLei, started selling her handmade jewelry on the site the summer before her junior year of high school. She has since used her earnings, which have surpassed six figures, to pay for college. (See more side hustles for college students.)
Before opening your own store, there are a few things you should know about Etsy. You're allowed to sell on Etsy if you're at least 13, but if you're under 18, you're considered a minor. That means your parent or guardian must be listed as the owner in your profile's "About" section.
You'll also need access to, and permission to use, the PayPal account or credit card of a parent or legal guardian. That comes into play for the fees you'll face. There's a 20-cent fee per item listed and a 6.5% transaction fee for each one sold. If you use Etsy Payments, you'll pay an additional processing fee of 3% plus 25 cents per U.S. sale. Check out the full list of requirements for minors selling on Etsy and learn more about how to make money on Etsy.
To sell on eBay, you'll need permission to use the account of someone age 18 or older. When you add a listing, you either set the price or let people place bids. For auction-style listings, you can set a starting price to ensure you turn a profit. If you're selling something that's not common on the site, an auction-style listing is usually the best option. Otherwise, fixed-price listings are the way to go.
For most product categories, it's free to list up to 250 items per month. The site takes a cut of your final sale amount, which ranges from 3% to 15% depending on the product category plus $0.30 per order. PayPal will also charge a processing fee if you use it to receive payments.
Taking online surveys is certainly an easy task — you can do it almost mindlessly while watching TV. But it's hard to make much money this way. A 2017 NerdWallet analysis found that hourly earnings from survey sites ranged from 41 cents to $2.03.
If you decide to give surveys a try anyway, keep in mind that it can be easy to overshare while answering questions. Leave surveys that ask for your Social Security number, bank account number or driver's license number. And install anti-malware software in case one of the survey sites sends you to a spammy third-party client.
Here's the scoop on a popular survey site that accepts participants who are 13 or older:
Participants can earn points for shopping online, watching videos and filling out surveys. One hundred points typically yield $1, which you can redeem for gift cards or cash. Community forums like the Swagbucks subreddit may help you determine the best value of rewards to points.
These aren't the only ways teens can make money online. If you explore other options, proceed with caution. Reading user reviews, community forums (like subreddits) and Better Business Bureau profiles of websites can help you avoid online scams. At best, scams are a waste of time. At worst, they can cost you money and put you at risk for identity theft. If you aren't sure whether a site is legitimate, trust your gut and avoid it. Learn about more ways to make money as a kid. And don't forget about ways to earn money offline, sometimes in as little as one hour.