Credit Myths Persist, Even After Pandemic Forces a Closer Look at Finances
While economic upheaval focused people's attention on finances, many suffered from a gap in credit knowledge, a new survey shows.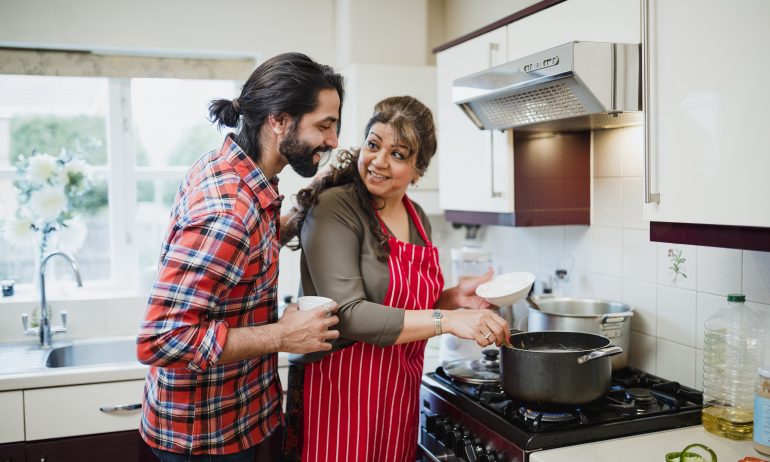 Many or all of the products featured here are from our partners who compensate us. This influences which products we write about and where and how the product appears on a page. However, this does not influence our evaluations. Our opinions are our own. Here is a list of our partners and here's how we make money.
The COVID-19 pandemic has disrupted nearly every aspect of American life and put stress on many people's wallets. Millions of people have found themselves navigating payment concessions, student loan deferments and mortgage forbearance programs, trying to keep their finances afloat.
One element some may have overlooked is knowing their credit score and understanding how to protect it.
"For many Americans, the COVID-19 pandemic has been a wake-up call to check in on their finances, including their credit score," says Sara Rathner, a credit cards expert at NerdWallet. "But a lot of harmful credit myths exist. Not only can they hold you back from building your credit score, but they can also cost you real money."
A new NerdWallet survey, conducted online by The Harris Poll in early September, asked more than 2,000 Americans how they have managed their credit scores during the pandemic, beginning in March 2020. The results show that when it comes to misconceptions about credit scores, there are still some knowledge gaps Americans can address.
Most Americans (82%) think their credit report includes their credit score. In reality, your credit report and credit score are separate things. Your credit report is a detailed list of all your credit lines and payment histories; your credit score is a three-digit number used by lenders to determine your risk level as a potential borrower. While the information from your credit report is used to calculate your credit score, your score typically doesn't appear in the report itself.

Nearly 2 in 5 Americans (39%) think that checking their own credit score can cause it to drop. The truth is that checking your own credit score is a good financial habit to build and won't hurt your credit.

Close to half of Americans (47%) think carrying a small balance on a credit card is better for a credit score than paying it off in full each month. Actually, it's best to pay your balance in full because it saves you from accruing interest. In fact, if you want to help your score, try making a few smaller payments throughout the month. That approach keeps your credit utilization — how much of your limit you have in use — low, and utilization is the second-biggest influence on scores.

Nearly half of Americans (48%) believe that closing a credit card they no longer use can help their credit score. But losing that card's credit limit will hurt your credit utilization right away. And eventually the positive payment history of the closed account will also disappear from your credit history.
Generations differ on credit score knowledge, behavior
The survey also highlighted some generational gaps in credit behaviors and knowledge. For example, members of Generation Z (26%) and millennials (29%) were more likely than baby boomers (13%) to say they have learned more about how their actions impact their credit score during the pandemic. Close to 1 in 5 Generation Xers (18%) say they did the same.
Younger generations were also more likely to check their credit scores more frequently during the pandemic than before it. About 1 in 5 Gen Zers (21%) and nearly one-quarter of millennials (24%) say they have checked their scores more often, compared with 12% of Gen Xers and 11% of baby boomers. A small percentage of Americans (7%) say they have never checked their credit scores.
However, younger adults were more likely than older adults to incorrectly answer questions about how credit scoring works. For example, millennials (65%) were almost twice as likely as baby boomers (33%) to believe that leaving a small balance on your credit card is better for your score than paying off the balance completely. About half of Gen Zers (52%) and Gen Xers (47%) shared this misconception.
One explanation for the age gap in credit knowledge may have to do with personal experience. Younger adults generally have less experience managing credit than older adults.
Pandemic pushes many Americans to keep a closer eye on their credit
While many Americans hold some common misconceptions about credit scores, some cite positive changes to how they've managed their credit score during the pandemic. From reflecting more on credit-building habits to being strategic about relief payments, the survey revealed some positive results:
One in 5 Americans (20%) say they've learned more about how their actions impact their credit score during the COVID-19 pandemic.

One in 5 Americans (20%) also say they used at least one of the stimulus/relief payments from the federal government to pay down personal debt — such as credit card balances and personal loans — during this period.

A smaller portion of Americans (17%) say, in general, their credit score is higher now than before the pandemic began in March 2020. And only 9% say that, in general, their score is lower now than before the pandemic.
What to know about building credit
As the survey showed, there is a lot of misinformation out there about credit. But it's never too late to learn the truth about what can help or hurt your score. Here's how to build your credit:
Use credit lightly: Credit scoring systems reward keeping most of your credit limit unused. Aim to keep your credit card balances under 30% of the credit limit.

Pay credit cards in full each month: Zeroing out the balance averts interest and prompts you to monitor and limit your spending. And if you can make payments throughout the month to keep your balance low, that approach can help your score as well.

Keep your oldest credit accounts open: The longer your credit history, the less risky you seem to potential lenders. And each account's credit limit can help your overall credit utilization.

Watch your score: Checking your own credit score doesn't hurt it and lets you see your credit-building progress and spot any trouble early.