Does Paying a Collections Account Help Your Credit?
Whether you'll see a score bump depends on the credit score model being used, but paying can help you in other ways, too.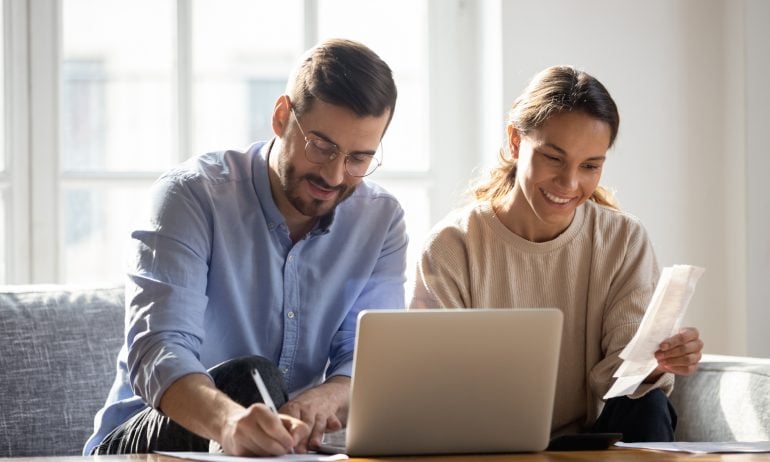 Many or all of the products featured here are from our partners who compensate us. This influences which products we write about and where and how the product appears on a page. However, this does not influence our evaluations. Our opinions are our own. Here is a list of our partners and here's how we make money.
Having a debt in collections is a serious negative item that will stay on your credit reports for seven years. Unpaid medical collections of $500 or more will appear on your credit reports. Paid medical collections will no longer appear, thanks to new guidance from the three major credit bureaus.

The impact on your credit scores is harshest at first but diminishes over time. Payment history is the biggest factor used to calculate credit scores, and collections fall under this category.

Medical collections account for the majority of collections on consumer credit reports, according to the Consumer Financial Protection Bureau. Other common types are rental and leasing, utility, and telecommunications.

Some of the newer credit scoring models don't include paid collections in their calculations.

Paying your collections will help you avoid potential legal action and additional interest and fees.
Falling behind on bills damages your credit, and the later your payment is, the worse things get. If it has been 90 days or more since your last payment, your lender may have sent your account to collections.
The collections account then appears as a tradeline on your credit reports, which shows potential lenders that you are past due on your payments. This is a red flag to many lenders, which check your credit during the application process to assess whether you will be able to repay what you borrow.
The median collections balance is $382, according to a 2023 report from the Consumer Financial Protection Bureau. Medical collections make up 57% of all collections on consumer credit reports, according to the CFPB. Rental/leasing, utility, and telecommunications are other common types.
While it might be tempting not to pay, there are some good reasons to pay off an account that's in collections. Here's what to consider.
Paying won't take a collections account off your credit reports
Many people believe paying off an account in collections will remove the negative mark from their credit reports. This isn't true; if you pay an account in collections in full, it will show up on your credit reports as "paid," but it won't disappear. In fact, you should expect it to remain on your reports for seven years.
The only exception to the seven-year rule is medical collections: All paid collections have been removed from credit reports, leaving only unpaid medical collections of $500 or over.
This means that an account could affect your credit score, the three-digit number used to judge your creditworthiness, for that length of time. The sharpest drop to your scores will happen when the account is first reported to the credit bureaus as in collections, and then the damage lessens over time.
Effect on credit scores depends on provider and debt type
FICO and VantageScore, the two major credit scoring providers, take collections accounts into consideration when calculating scores. However, some scoring models don't continue to penalize you once collections are paid.
Paid collections: VantageScore 3.0 and 4.0 do not penalize paid collections, so those scores will be positively affected if you pay a collections account in full. FICO 8, which is used in most credit decisions, does penalize paid collections. The newer FICO 9 model does not.

Smaller debt amounts: "Nuisance accounts," or collections for debts originally under $100, are disregarded for scoring purposes in FICO 8 and all FICO models introduced since. VantageScore versions 3.0 and newer ignore collections under $250.

Medical collections: There have been some big changes in how paid and unpaid medical debt are used in score calculations. VantageScore plans to no longer include medical collections — no matter how big or small the balance or how old the debt — in its 3.0 and 4.0 score calculations. And the three major credit bureaus (Equifax, Experian and TransUnion) said they had removed two kinds of medical debt from credit reports: paid collections and unpaid collections with an initial balance of under $500.
Paying off a collections account could help you in other ways
Focusing solely on the damage done to your credit scores can make you miss the other benefits of paying a debt that's in collections. Here are some ways paying can help you:
You'll avoid legal action
You'll stop the debt collection musical chairs
Unbeknownst to many consumers, debt collectors constantly buy and sell accounts. Paying your debt prevents it from being sold to multiple collectors and complicating the payback process.
You'll avoid additional interest and fees
It's complicated, but in most states collectors are allowed to keep charging you interest and fees after they've purchased your debt. Paying quickly can keep this to a minimum.
You'll look better to lenders
Once an account in collections is marked as "paid" on your credit report, you might have a better shot at getting another loan. "The majority of mortgage lenders do not want to approve a mortgage application when there is open bad debt on credit profiles," says Tracy Becker, president of North Shore Advisory, a credit education and restoration company in Tarrytown, New York.