Bots May Block Back-to-School Bargains; Romance Scams Target Crypto
Money News & Moves: AI is pricing for profits. Fake apps and The Fed. How a billion bucks might solve inflation.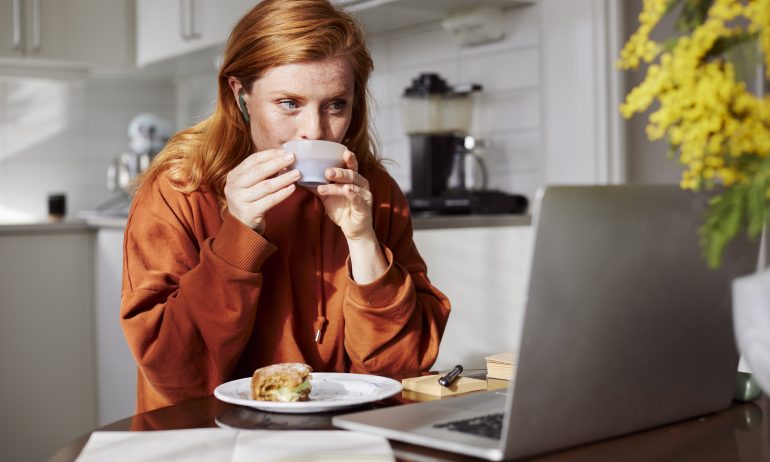 Many or all of the products featured here are from our partners who compensate us. This influences which products we write about and where and how the product appears on a page. However, this does not influence our evaluations. Our opinions are our own. Here is a list of our partners and here's how we make money.
The investing information provided on this page is for educational purposes only. NerdWallet, Inc. does not offer advisory or brokerage services, nor does it recommend or advise investors to buy or sell particular stocks, securities or other investments.
Ahhh, the smell of books, backpacks and new shoes.
Back-to-school has been particularly difficult the last couple of years — you know, coping with COVID while attempting to maintain sense and sanity. Now, there's inflation. The average $864 that retailers predict we'll spend on school-related expenses may be even harder than usual to find in our budgets these days.
Shoppers will be more apt to look for sales, compare prices, buy more store brands and use coupons this year, according to the National Retail Federation.
But artificial intelligence might block bargains from unsuspecting buyers.
Algorithms are pricing for profits
Online marketplaces are increasingly deploying pricing algorithms to maximize profits, says research conducted by two professors with the National Bureau of Economic Research. The repricing occurs almost continuously, in response to current demand data and competitor pricing, among other factors — even the weather.
As consumers, we might assume such high-speed robo-pricing works to our advantage in getting the lowest price, but the researchers claim that often the opposite is true. Sometimes, the result is a cost "significantly higher than the suggested retail price," the study said.
To combat the bots, when you add an item to your online shopping cart, confirm the price hasn't changed from one screen to another. And it may not be a bad idea to launch a new private/incognito window for one last search for competitive prices on the item you want.
Fake apps are stealing crypto
Perhaps investing in cryptocurrencies just hasn't been exciting enough. There must have been a need to spice things up with just a bit more risk.
The FBI is warning digital asset buyers about fake investment apps. Some have feigned authenticity by using the names and logos of real-life trading platforms and financial institutions. Users download the mobile apps and are subsequently relieved of their crypto assets.
So far, the FBI has identified 244 victims with losses pegged at almost $43 million.
The FBI also warns that many crypto thefts are a part of a larger trend related to "romance scams," where victims are lured into the "investments" through fake social media and dating app profiles promising copious companionship and cash. "Misdirected" instant messages and texts are also a hook to snare potential victims.
The FBI advises prospective app users to:
Use caution when responding to unsolicited offers.

Download mobile apps directly from a reputable provider's website or from a link provided by a verified company.

Avoid apps that have limited or buggy functionality.
The Fed keeps the economy on a diet
There are three more Fed meetings to go in '22 — with additional rate increases likely. The strategy: Tighten the money supply with higher interest rates, and you'll trim the fat in the economy. The expected result: lower prices.
It's the low-carb theory of monetary policy.
A billion bucks might do the trick
Friday night's Mega Millions lottery drawing totaling over a billion-with-a-b dollars could certainly put a quick end to the inflation worries of a lucky winner.
It's funny how our minds work when it comes to money, though, isn't it? Like lottery fever ramps up when the payoff hits a billion bucks — as if winning a mere tens-of-millions minimum jackpot just wouldn't be enough.
But, in the spirit of spreading some positive karma your way, here are the proper ways to handle a windfall. And we won't crush your enthusiasm with the better-chance-to-get-struck-by-lightning odds against cashing in.
Heck, I'm buying a ticket. I've had a close call with getting popped by lightning before, so I figure the odds might be in my favor.