Black Friday in July: Prime Day Kicks Off Key Savings Opportunity
Prime Day and competing sales let you save now and get ahead of the gift-buying curve. Here's how to shop wisely.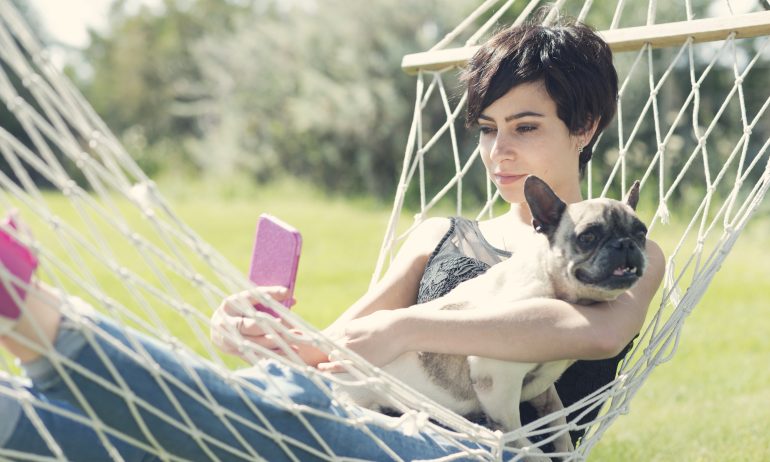 Many or all of the products featured here are from our partners who compensate us. This influences which products we write about and where and how the product appears on a page. However, this does not influence our evaluations. Our opinions are our own. Here is a list of our partners and here's how we make money.
One of the year's best times to buy has arrived. Prime Day is here, along with Target Circle Week and Walmart+ Week. It's even Black Friday in July at Best Buy.
If you've been holding out for a good price on something you want — or want to start your holiday gift-buying early — now is the time to shop around. Prime Day runs Tuesday and Wednesday, while Target's sale runs through Saturday. Walmart+ members get early access before the sale opens to everyone at noon ET Tuesday; it ends at 7 p.m. ET Thursday.
We tracked prices to bring you insight
Prime Day and competitor deals are some of the best of the year so far, based on our research. We picked 10 popular products to follow and tracked prices at Amazon, Target and Walmart during every major sale of the year to this point.
Visit these retailers' sites now and you'll find pages and pages of deals, but Amazon's Prime Day sale brings the lowest price of the year on several items we tracked, including the Tineco vacuum, Graco car seat, Magna-Tiles toy set and Google Nest thermostat. It's notable that Amazon's best deal on those items in particular requires a Prime membership, which comes with a cost. But on other items we looked at, like the Bose QC 45 headphones and a KitchenAid Classic 4.5 quart stand mixer, the three retailers go toe to toe, all featuring the same low price of the year.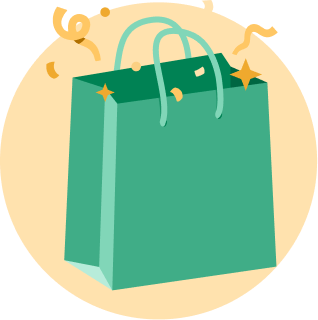 Shopping online just got nerdier
Let NerdWallet find the coupons, promo codes, and rewards every time you checkout.
The bottom line? It's a great time to buy, but good deals are product-dependent. Your best bet is to shop with the item(s) you want already in mind and check all the big players for the best price before you check out. Look at our list below, too.
Last year, Amazon had the best deals
Prime Day is hyped for a reason: The midyear sale really does offer some of the best deals of the year — and we know because we checked.
Last year, we tracked the prices of several popular products from Amazon, Target and Walmart across major online sales all year. Aside from a single exception — the Keurig K-Supreme, which hit its lowest price on Presidents Day and Father's Day — Prime Day or early Black Friday sales in October offered the best deals of the year on a range of products, including the latest AirPods Pro model, an Instant Vortex Air Fryer and Beats Solo 3 wireless headphones.
Not only were Prime Day and Amazon's early Black Friday sales the best times to buy in 2022, but Amazon offered the best price on 6 out of 7 items we tracked. While sometimes Amazon beat competitors by only a dollar or less, it drove competing retailers to try to match prices, which is good for all shoppers. You can see the same effect now, with Target and Walmart both rushing to compete during Amazon's major summer sale.
Competing sales heat up this year
Target Circle Week and Walmart+ Week aim to match Amazon with overlapping and extended sale events.
Played right, these events can be an early chance to save on holiday gifts without the pitfalls of Black Friday shopping: added stress, low stock and last-minute store runs. Played wrong, doing "Christmas in July'' can lead to unnecessary expenditures.
Here are a few tips to consider to keep your sale-shopping in check.
Cross-check prices to make sure you're getting a good deal
Competing sales mean you can take advantage of Prime Day even without shopping at Amazon. A simple Google Shopping search should reveal whether the item you're after is cheaper at Target, Walmart, Best Buy or elsewhere.
If you are shopping on Amazon, you can install Camelcamelcamel's the Camelizer browser extension to check historic price data while you browse. Other browser extensions, like PayPal Honey and the Rakuten Cash Back Button, can help save you money in the moment at other retailers.
Don't buy something just because it's on sale
You could spend all day scrolling through the pages of sale items on Amazon and its competitors. But shopping with a purpose will help you stay focused and on budget.
Use the July sales to get a good deal on something you've had on your wish list or stock up on items you use regularly. While you might have some minor regrets about not purchasing the hottest new item, you'll be happy you didn't overspend.
A potential UPS workers strike is another reason to think twice about an impulse buy. Resulting delays could affect how easy it is to send back returns through all carriers. 
Be mindful of third-party sellers
Not all sellers are created equal in the online shopping world. Sometimes buying from a third-party seller means you could lose out on free returns, refund protection and other kinds of customer service.
Don't discount membership and store credit card benefits
If the product you're buying is the same price at Amazon, Target and Walmart, let a perk like cash back break the tie. Each retailer offers its own store credit card with varying rewards. Incentives like 5% cash back on store purchases, added rewards on gas and dining and extended return windows could sway your loyalty toward one or the other.
You can also benefit without having a store credit card by using membership programs: Target Circle bonuses and Walmart Rewards can be used to make future purchases less expensive.
Refresh your holiday budget
If you haven't set your holiday budget yet, now is a good time. Holiday spending can add up quickly, so it's smart to take stock of your spending categories — including gifts, travel, food and entertainment — and set aside savings. Make a list of people in your life you'd like to give gifts to this year and set firm spending limits.
For 2023, we are tracking online prices on 10 products at three of the biggest nationwide retailers — Amazon, Target and Walmart — focusing on major sales. We selected a range of items, including electronics, home goods, baby gear and toys, that tend to be popular with shoppers year after year.
Some products have upgrades or new models throughout a given year. In these cases, we continue to track the original item and not the newest generation.

Pricing can vary based on color. When possible, the most basic and/or universal color (black or white) is selected. If this color or model wasn't available, we tracked another color and noted it in the chart legend.  

In-store and online prices sometimes vary. We use online prices to reflect changing shopping patterns and get the most up-to-date prices available.