Smart Money Podcast: Black Friday Is Canceled, and How to Get Holiday Travel Deals
Many or all of the products featured here are from our partners who compensate us. This influences which products we write about and where and how the product appears on a page. However, this does not influence our evaluations. Our opinions are our own. Here is a list of our partners and here's how we make money.
Welcome to NerdWallet's Smart Money podcast.
This week's episode starts with a discussion about why Black Friday is dead.
Then we host a roundtable discussion with Travel Nerds about how you can find the best holiday travel deals this year.
Check out this episode on any of these platforms:
The term "Black Friday" has lost some of its meaning as one of the biggest days for consumer shopping, since it's now possible to find deep discounts throughout the holiday season — and even earlier. Major retailers like Amazon, Target and Walmart posted early Black Friday deals in October, and Amazon's Prime Day in July featured some of the lowest prices on certain items for the whole year.
With so many major sale days scattered throughout the calendar, you don't need to wait until the day after Thanksgiving to begin holiday shopping. If you decide to buy gifts throughout the year, keep track of every purchase, its price and the recipient, to stay on budget. Compare prices, too: Amazon isn't always the cheapest option.
Before you build a budget
NerdWallet breaks down your spending and shows you ways to save.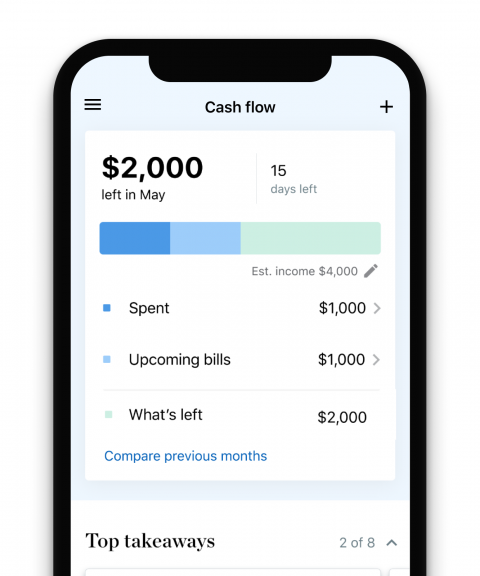 Our take on holiday travel
Air travel continues to recover from low levels seen at the outset of the COVID-19 pandemic. But as airlines struggle to keep up with the increased demand, holiday travelers can expect delays, clogged airports and cancellations. To deal with some of these inevitable hiccups, get to the airport well before your departure time.
The TSA PreCheck program will probably save you time in the security line, but it's not free. Do a quick run-through of the credit cards in your wallet. Some travel credit cards reimburse the PreCheck application fee — and give cardholders access to airport lounges where travelers can wait out delays in style. Some cards also offer travel insurance that protects you in the event of flight cancellations or lost bags, among other things. You could also purchase travel insurance that covers up to a full year of travel.
For the cheapest prices on flights, book as early as possible, and look for a flight that can be canceled for a low fee. If the fare drops, you can cancel your original flight and rebook the same reservation. Another money saver: being strategic about your travel dates. For example, departures on Christmas Eve are generally cheaper compared to flights Dec. 21-23.
Also make sure to be strategic about using points or miles versus paying cash for tickets. You can use a calculator to understand the points or miles to dollars tradeoff. Note that miles and points can expire or lose value, and you might want to preserve cash for other uses.
Plan ahead. Booking early can help you find lower fares.

Be nice. It's probably not the gate agent's fault that your flight was delayed or canceled. Being courteous may also increase the odds that the agent will help you find another flight.

Be flexible. If your schedule allows, be flexible with your dates when booking flights. And go with the flow if your flight is delayed or canceled.
More about holiday spending and travel on NerdWallet:
Sean Pyles: Every year, it feels like all the signs and symptoms of the holidays start early. When it comes to finding airline tickets and gift buying, this year is no exception.
Anna Helhoski: Welcome to the NerdWallet Smart Money podcast, where you send us your money questions and we answer them with the help of our genius Nerds. I'm Anna Helhoski.
Sean Pyles: And I'm Sean Pyles. If you want the Nerds to answer your money question, call or text us on the Nerd hotline at 901-730-6373. That's 901-730-NERD, or email us at [email protected].
Anna Helhoski: We want to hear as many of your questions as possible, so please send us a voicemail or voice memo if you can. Also, subscribe to get new episodes in your feed every Monday. If you like what you hear, leave us a review and tell your friends.
Sean Pyles: In this episode, I talk with the experts from NerdWallet's Travel team about why you should make your holiday travel plans right now. Stick around to the end of the episode to hear our takeaway tips on how you can score the best deals and keep your cool while traveling this holiday season.
Anna Helhoski: But first, NerdWallet writer Amanda Barroso is here to share why she says the ultimate one-day shopping extravaganza of the year, Black Friday, is obsolete. Welcome to the show, Amanda.
Amanda Barroso: Hi, y'all. Thanks for having me. I'm actually reporting live from my closet, where I keep all of my holiday purchases, so I feel like this is really on target for this conversation.
Sean Pyles: Yeah, excellent. Well, Amanda, you spent the past year tracking prices of popular items on various holidays like Presidents Day, Veterans Day, et cetera, and after 12 months of doing this work, you've come to the conclusion that Black Friday, as a day, isn't really as much of a thing anymore. What's going on there?
Amanda Barroso: If you talk to the experts and you think about the past few years, Black Friday has become more of a season than a particular day, although Black Friday weekend is still pretty hyped. Right?
Amanda Barroso: We have recently seen early Black Friday deals from major retailers, like Amazon, Target and Walmart, which is the three stores that I was looking at in this project. But truly, these were some of the best deals that we've seen all year. I know Black Friday is hyped and part of the reason for the price tracking project was to try to see, is the hype real? And I think some of it is.
Sean Pyles: Just to clarify, the three pre-Black Friday sales that we saw in the first part of October were Target Deal Days, Walmart Rollbacks and Amazon Prime Early Access.
Amanda Barroso: What we've seen from just this past year is that the sales are creeping earlier and earlier. We're having big July sales, like Prime Day, and retailers fighting to compete with Amazon. So, you are able to score really competitive deals throughout the year just because of this sort of creep, if that makes sense.
The point here is that shoppers don't have to necessarily wait until November — and here we are in October, we're seeing early Black Friday deals, Prime Day in July, Target Deal Days is competing with that. So, you are able to get really great deals on stuff all year round.
Anna Helhoski: Generally, what's driving the sales that we've been seeing throughout the year?
Amanda Barroso: I honestly think it's like competition between the retailers and, from a consumer perspective, this is really great. You want these stores to be competing with each other to cut prices, cut prices, cut prices, because at the end of the day, you have more options that way.
I think what these retailers are trying to do is to grab your dollars and to grab them early. Your mom or grandmother or brother, they don't really care where you get that Apple Watch from or that Instant Pot from, it's a nice gift and they'll appreciate it. But retailers very much care about where you get those things, and in a lot of cases you just need one Instant Pot. If Target gets your dollars for that, they've kind of won. So, we're seeing these retailers go head to head, post these competing sales, and I think in the price tracking project, what we found is Amazon is driving a lot of this. A lot of these big retailers are really trying to compete with Amazon here.
Sean Pyles: What was interesting to me is that Target had their pre-Black Friday couple days of deals the week before Amazon had theirs. It seemed like they were trying to one-up Amazon.
Amanda Barroso: This is exactly right, Sean. I think because if Target can get your dollars, then you don't need to shop Prime, unless we know we end up shopping a little bit for ourselves during this, and that's what they're hoping as you go off script a little bit. But yeah, you saw in a week's time, Target, Amazon and Walmart were running these competing sales. And you're right — Target was out ahead, I think, hoping that it could capture some of those retail dollars ahead of the holiday shopping season.
Sean Pyles: Right. Well, I feel like I hear so much about these "deals" and they seem so common and almost incessant as a consumer that I'm kind of numb to them. Do you think that's a common experience?
Amanda Barroso: It's funny. Talking with the experts, one of the things that came up was this idea of promotion fatigue, and this is something that we get at in the piece that I wrote on the NerdWallet website. It's like, look, starting in October, if you're getting exposed to ad after ad, sale after sale, everything is the best deal of the year, you go numb. Like you said, you get this promotion fatigue, where you're just like, "I just want to shut it off."
One of the tips that we have is, if you can capitalize and shop early, check these things off your list, get a shot at these competitive deals, as these retailers are going head to head with each other, then you can kind of silence the noise. You can disable your notifications, you can unsubscribe for the next two months or whatever, because that fatigue is real.
One of the side effects of that fatigue is making mistakes. Overspending is one of those mistakes. If you're scrolling Instagram at night and you're being hit with ad after ad and you're cleaning out your email inbox and it's just big sale, big sale — I'm someone who tends to click on those things and get stuck in a rabbit hole. You could end up making purchases that don't quite fit into your budget or weren't on your list. A way to fight that promotion fatigue is to, as much as you can, shop early and then silence all the noise if you can.
Sean Pyles: Well, I think it's also worth noting that a lot of these deals are particularly good for things like electronics. You mentioned Apple Watches and Instant Pots, those sort of things. But if you don't need that, maybe you don't even need to pay attention to these deals at all. For me, in the past couple of years, I've been trying to focus more on buying things from little local stores that seem cute, put more money into my local economy. And if I'm not buying someone an iPad or what have you, then maybe it's not worth engaging with these at all.
Amanda Barroso: I think that's valid. I mean, we had the rise of a Small Business Saturday, the Saturday after Thanksgiving, and we'll see how that pans out this year. But certainly if you want to shop small, because you have all of this big tech and home good stuff that you need, then go for it.
I found that a lot of smaller retailers, even if they're not necessarily brick and mortar, but if you want to shop a woman-owned business or a Black-owned business, you can go and set alerts for upcoming sales. I know I get emails all the time like, "Hey, we're having a sale in a week." Set a reminder, and that's a great way to automate some of this stuff. You can set it and forget it, shut off the noise and be pinged when the sale of your choice is active.
Anna Helhoski: Amanda, something I've been wondering, is this leftover inventory that retailers have from when they were making a lot of purchase orders, when all the supply chains were more snarled than they happened to be right this second?
Amanda Barroso: I think that that's part of it. I mean, I know this summer we were seeing news headlines about Target having major clearances on TVs and home goods, because people's spending habits have changed as the pandemic has worn on. There was a lot of focus on travel this summer and less on home improvements. We felt like we could leave our homes and could stop all those beautifying projects.
But I do think that we're also seeing deals on things that have just traditionally been popular during Black Friday. So, the tech and electronics, like Sean mentioned, toys, beauty items and baby gear, these are things that are popular year after year. Some of this could be an overstock or inventory issue that these retailers are just trying to get off the shelves, but I do think that some of it is items that they return to year after year.
Sean Pyles: I also want to talk about how inflation could come into play when it comes to which deals we'll see this year. Do you think that we'll be seeing deals that maybe aren't as great as in years past, or are retailers going to try to really get your dollars and make a really great deal?
Amanda Barroso: I don't think there's any doubt that inflation is top of mind as shoppers are heading into the holidays. The latest inflation numbers for September show that inflation was up 8.2% compared to last year. It's still high and it's higher than people want to see.
The experts that I spoke to said that this idea that retailers are jacking up the prices just to reduce them is more of a myth than it is a reality. The experts that I spoke to said that these actually are pretty good deals. But there are ways that inflation can creep into the shopping experience that I think people should watch out for. I think the first thing is shrinkflation, where let's say you are shopping for a really nice shampoo and conditioner or something, and it's something that you've bought year over year. Oh, great, there's a sale on it for Black Friday. You go and instead of 20 ounces, it's 16 ounces, but the price is the same. Watch out for that, where you're paying the same for a product that's shrunken in size.
Sean Pyles: I could see that coming into play when folks are buying things like stocking stuffers, like little candies or what have you. Maybe the packaging would be smaller this year than last year.
Amanda Barroso: Absolutely. There's something to be said for, actually, if you can, going to the store and putting your hands on these items, even if it means you go online and buy it later. It's a lot easier to tell the size of something or if something's gotten bigger or smaller if you're actually holding it.
I think the other thing that you can look out for is looking for bundles. Around this time of year, let's say you're in the market for a Kindle or some kind of tablet and all three major retailers — Walmart, Target and Amazon — are offering the same price. This might be an opportunity for you to say, "Well, Target is offering the Kindle plus the charger for the same price as the other two, who are just offering the Kindle." This might be a great opportunity for you to break the tie when retailers are price-matching, looking for bundles or extra accessories that are included in that price to get a little more bang for your buck.
Sean Pyles: OK. Well, I have to ask you, you've been following prices of electronics and other things like this for a year. How are you approaching holiday shopping?
Amanda Barroso: I have been shopping early. I've used the Prime Day sales in July, even the Nordstrom sale to get my mother-in-law a really fabulous pair of pajamas. I hope she's not listening. Also, the early Black Friday sales to check things off my list. Like I said, I'm sitting in the closet staring face to face with some of these purchases that I made. Honestly, I've capitalized on these sales for my daughter and the kids in my life.
I remember how I felt last year, like running around TJ Maxx and Target and everything, all the shelves were bare, and I was trying to pull together these really thoughtful gifts for the kids in my life, and I just felt like, "Oh, this is so stressful and frustrating." So I tapped into that feeling and I thought, "OK, while I'm here, let's see what I can find." So, I actually feel really great about shopping early, spreading out the cost over the next few months and tucking these things away on the shelf so they're ready to be wrapped.
Sean Pyles: I always love to plan ahead, so that totally rings true for me, too. Fantastic. Well, Amanda, thank you so much for sharing your insights on holiday shopping this year.
Amanda Barroso: Oh, thanks so much for having me. I hope folks will check out the article. We've got more tips there for folks who are looking to save money this holiday season.
Sean Pyles: Yeah. We'll have a link to that in our show notes post. You can find that at nerdwallet.com/podcast. OK. Now, let's get on to my conversation with the Travel Nerds, Sam Kemmis, Elina Geller and Sally French. We're talking about how you can find deals on holiday travel this year, whether you should fly or do a road trip, and generally how to keep your cool during the busiest traveling time of the year. Welcome to Smart Money, everyone.
Sally French: Woo, thanks for having us.
Sam Kemmis: Good to be here.
Elina Geller: Hi, thank you.
Sean Pyles: Can each of you just say your name and whether you're going to be doing holiday travel this year?
Sally French: My name is Sally French. I'm a travel writer for NerdWallet, and actually this holiday season my mom is coming to stay with me, so she's doing the travel and I get to stay home in San Francisco and play tourist.
Sam Kemmis: My name's Sam Kemmis, and I don't know what I'm doing for the holidays this year. I'll have a toddler around that time. She's currently a baby, but she will be a toddler, and so I'm hoping I can get my family to come to me, but that might be a slog.
Elina Geller: My name is Elina Geller and I'm also a travel writer at NerdWallet, and I'm not sure what I'm doing for the holidays. I have two Hilton free night certificates that expire on 12/31, so I feel like I need to do something extravagant, so I'm not sure yet.
Sean Pyles: OK. Well, let's start off by talking about what folks should expect going into the holiday travel season this year. Elina, what do you think?
Elina Geller: I think it's important to plan ahead, whether you're going to be paying cash or with miles, the sooner you book the better. Just because your chances of finding award availability or just a cheaper ticket are going to be much higher, especially if you're booking for more than one person. Let's say you want to sit together in business class — you're better off trying to book as early out as possible, especially with miles, because you never know how many award seats are going to be available.
Sean Pyles: OK, interesting. You don't want them to be snatched up by someone else, basically.
Sean Pyles: OK. Sam, what do you think?
Sam Kemmis: I'm all about planning for flexibility ever since COVID, and hopefully we're past the point where COVID is going to scramble all of our plans completely again, though you never know.
Sean Pyles: I'm knocking on wood over here.
Sam Kemmis: Yeah. But, in general, there's just no reason not to get airfare and hotels that don't have really generous refund policies. Airfares, other than basic economy, in general, are pretty flexible. And hotels usually offer flexible rates and car rentals as well. You never know what's going to happen. So, I just say keep it flexible.
Sally French: I think that's a really good point. There's so many people who think, "You know what? The pandemic's over, I'm not worried about COVID." If you feel that way, that's fine, but the reality is that the pandemic has still impacted the travel industry in a way that travel challenges are not over. Even if you feel like you're not going to get COVID on a flight, the flight attendants still aren't fully staffed, so the flight might be delayed because they can't get pilots or flight attendants to operate the plane. I totally think being flexible now more than ever is still really important.
Sean Pyles: Sally, it seems like you think we're going to continue to see some of the delays and cancellations that we saw over the summer.
Sally French: That is correct. Actually, NerdWallet ran an analysis of data for the first half of 2022, and in the first four months, just 76% of nonstop domestic flights arrived on time. That means 20% of flights were delayed, 4% of them were canceled completely. That on-time arrivals rate hasn't been this bad since 2014. So, you should definitely be prepared for challenges in your air travel.
Sean Pyles: Oh, boy. OK. Given all of that, are there any deals to be had while traveling during the holiday season this year?
Sam Kemmis: "Deals" is always a bit relative when we're talking about the holidays. Prices are just high during the holidays because everyone wants to travel then. The way I think about finding a deal is about, again, being flexible, but this time in terms of when you're flying. If you try to fly during Thanksgiving on the peak travel days, which is usually a couple days, or the day before Thanksgiving, and a couple days after, there's just no way you're going to find a deal. But if you're able to maybe take your work with you and maybe travel for a little bit longer and avoid those peak days, then you can start finding some lower fares.
Sean Pyles: Yeah, well, some folks might want to fly out maybe Thanksgiving Day or on New Year's Day, because that's when most folks do not want to be traveling. I imagine you can find a better deal on one of those days.
Sam Kemmis: Yeah, exactly. It's all about what you'll sacrifice.
Sally French: Sam, you mentioned earlier being flexible. Again, just being flexible in your dates. So many people just assume, "I'm going to spend the Thanksgiving weekend with my family, therefore I'm going to fly back on Sunday." The reality is everybody is flying back on Sunday. The great thing about so many people's jobs now is that if they're fortunate enough to work from home, maybe you can work from wherever your Thanksgiving location is, and if you can fly out on the Tuesday later, you'll still save so much money versus trying to fly out on those super-crowded dates that everyone thinks that they need to fly.
Sean Pyles: Yeah. Elina, what are your thoughts around trying to find deals this time of year?
Elina Geller: Yeah, I mean, I totally agree with both Sam, Sally and you, especially when you're trying to fly on a date where nobody wants to fly. A lot of people don't want to fly on New Year's Day, because they're relaxing or sleeping in from the night before. But I was able to find an award ticket when I was flying from Thailand to New York, and I was able to fly on January 1st, and then there was no award availability in business class until the end of January. Because I was flexible, I was able to have that nice experience.
Also, another thing you could do is think outside the box. For example, Flying Blue promo rewards are available from KLM and Air France, where they issue discounted award tickets to certain destinations. If you're looking at flights and you're like, "Wait, everything is so expensive to fly around the holiday season, maybe there's an award ticket available for less miles." It never hurts to check.
Sean Pyles: How would someone find out if that is available?
Elina Geller: Just Google "Flying Blue promo rewards" and see if there's any awards to the destinations you want to go to. Let's say you're flying from somewhere in the U.S. to Europe, and it just so happens from that place in the U.S. where there's a deal, that's also where you're flying out from. Then you're going to have to check to actually see if the dates you want to fly, if there's award availability at that discounted rate. At that point, you would have to create a loyalty account, which is like a frequent flyer account with either KLM or Air France — the program is called Flying Blue. Once you log in, then you could check for award availability.
Sean Pyles: Making one of those accounts cost you nothing but a few minutes, right?
Elina Geller: Exactly. You just sign up with your email, you get your loyalty number and you're good to go.
Sean Pyles: I'd love to hear from you guys how you think about using points versus cash for air travel during the holidays. Sally, what do you think?
Sally French: It really varies from flight to flight. I always say use a miles versus cash calculator and ...
Sean Pyles: Like just the one we have at nerdwallet.com.
Sally French: Exactly. Shameless plug there. It can often be really hard to tell. It can be very variable. What you want to do is just look at, say, this flight is $200, and then look at the miles equivalent, and then you can pop that into NerdWallet and see, are you getting a better deal if you actually use the miles or is it better to pay with cash?
That said, I also just really don't recommend sitting on points. We all know that inflation is real, but points inflation is just as real. Sometimes, even if you're not exactly getting, say, the best redemption of all time, it could still be better to just spend down those points and save your cash. Obviously, cash is king. You can't use your points to pay for groceries, so save your cash to pay for groceries and then use your points to pay for your flight.
Sean Pyles: Because the thought is that those points might be worth less in six or 12 months.
Sally French: Exactly. Sometimes, there are rare instances where points actually become more valuable in the future, but again, that's a rare instance. It's often more likely that your points are always going to lose value. We see this, because there's always the credit card sign-up bonus, where they say 80,000 miles and then the next year it's 90,000 miles, and then the next year it's 100,000 miles. It seems like the offers keep getting better, but the reality is the points just become less valuable. Again, I would rather just save my cash because I know that I'm always going to need cash the way I would rather just spend down my points balance and not worry about, I have 20,000 United miles that I'm just sort of sitting on.
Sean Pyles: Do you guys have a time frame in which you like to use your points up? Is it six or 12 months?
Elina Geller: No, there's really no expiration date. Especially as you complete some qualifying activity, and that could be something as simple as buying something through a shopping portal. But I tend to keep my miles until I need to use them. And I always like to have a balance so that if I want to fly somewhere in business class, I'm never short.
Sally French: That's a good point about how miles expire. Often, miles won't expire as long as you maintain activity on your account. It's pretty common in mileage programs to say your miles expire if there's no activity on your account in, say, 24 months is pretty common. But that does mean you need to maintain some sort of activity. What that means is either earning points, spending points. There are easy ways to earn points. Airlines often have partnerships with other programs like rental car programs. So, if you rent a car, you can insert your frequent-flyer miles and then you earn some miles, which keeps your account active. But that's still something that you need to pay attention to. It's easy for us to do, because we all work in the travel industry, we know you need to keep your American Airlines account balance active, even if you haven't flown American in two years — but realize that not everyone does that, so you need to stay on top of that.
Sean Pyles: For regular folks, maybe check into the terms and conditions of their specific card?
Sally French: Definitely.
Sean Pyles: OK. Well, going back to the main question, thinking about points versus cash for air travel during the holidays, Sam, how do you think about that equation?
Sam Kemmis: Yeah, I'm just wrapping up our big analysis that we do every year of the value of points and miles. Sally said it's rare that they become more valuable, and this is actually one of those rare times that the value of almost every program's points and miles went up this year.
Sam Kemmis: It is interesting. What really happened is that the price when using cash just went way, way up and the price when using points and miles didn't go up as much. So relatively, points and miles are valuable as long as cash fares and rates remain really high.
Sean Pyles: So, there's a lag in the inflation of points versus the inflation of cash that we've seen skyrocket in the past year.
Sam Kemmis: Exactly, and that might catch up. Programs might start changing their award prices to match those cash prices; they may have already. Then some programs do that much more aggressively than others. Southwest Airlines pretty much always pegs their value to the cash value really closely. But other programs that use an award chart, where the hotel room is the same price using points no matter when you book it, those can be really valuable when cash prices go up. Like Hyatt, for example, is still doing that, and their points are worth relatively a lot because cash prices have gone up a lot and the point prices haven't increased at all.
Sean Pyles: But it might just be a matter of time until other places catch up and begin to do what Southwest is doing and make it more one for one, or equal in some sense?
Sam Kemmis: That's definitely the trend industry wide.
Sean Pyles: So, that could tilt the scales potentially in favor of using points this year versus maybe a trip you have next year?
Sean Pyles: OK. Well, I'm a big fan of holiday road trips and there's always the balance of, "OK, am I going to drive out to see family or am I going to fly?" How do you guys think about this?
Sally French: There's no right or wrong answer. We talk about how expensive air travel is and how chaotic air travel is, but the reality is the same is happening when it comes to cars — especially if you're going to be renting a car. We're also seeing rental car prices at crazy highs. In fact, high car rental prices were probably one of the biggest stories in the travel industry in the early days of the pandemic. They hit their record high prices in July 2021.
Luckily, they've dropped a little bit since then. But rental car prices this year are up 46% versus the same time in 2019. So, if your trip involves a rental car, realize that's going to be expensive. We're still seeing high ongoing gas prices. Even gas prices have dropped a little bit since their highs earlier this summer, but are still really high. You're just going to have to do the calculations for yourself.
Sean Pyles: Yeah. For me, it comes down to the holiday and the convenience. For example, Thanksgiving tends to be a faster trip, so I'll usually fly somewhere for that or have family fly to see me. But for Christmas, we typically go and see my partner's family down in the Sacramento area, and it's easier to drive for that, because we're bringing down presents, we're going to bring the dog and we want to bring back presents. So, even though it ends up kind of costing about the same, when you think about gas, at least for us, that's just how we approach it. It's beyond just the dollar amount; it's what we're doing and how we want to get there.
Sally French: Right. If you're talking about presents, then you also are talking about checked-bag fees and just even the time to check bags. I rarely check bags, not just because I want to save the $30 on the check-bag fee, but because that's an extra line at the airport. Again, we keep going back to this theme of airports being understaffed. So, if there's only one employee there to check the bags, that's going to be just a huge frustration as well.
Sean Pyles: Mm-hmm. Sam, what do you think about the road trip versus flying debate?
Sam Kemmis: Yeah, there's a bit of nerdy economics involved in this, too, which is that air routes that can be road tripped tend to have less price spiking during the holidays. So, it makes sense because there's this valve on the demand, that if prices get to a certain point, people just say, "Eh, never mind. I'll just drive." If you're going to go from LA to San Francisco or something like that, if it's going to cost $400 to fly, people just say, "Eh, forget it. We'll drive." So, it tends to have this kind of natural evening out, where the price is usually just at the edge of where people are willing to fly versus drive, just that beautiful invisible hand at work.
Sean Pyles: Interesting. So, you have to basically do the math for your own gas mileage and what the airfare might be. There are plenty of tools out there that can estimate how much a road trip will cost you if you just do some Googling.
Well, as a lot of people know, holiday travel can be very stressful. I'd like to hear your tips for keeping cool when dealing with crowds, delays, traffic on the road, et cetera. Elina, how do you approach this?
Elina Geller: OK. There's two ways to look at it, whether you're flying in business class or whether you're flying in economy. Because if you're flying in business class, you're going to be insulated from the long lines, which is obviously going to make a difference if the airport's really crowded — you're going to have a shorter time to board the plane. You're probably going to be waiting to check your bags on a much shorter priority line versus everybody else. However, if you're flying in economy, it's better to arrive early if, let's say, you need to check a bag, you might be waiting for a while, especially if the airport is short-staffed.
As far as flight delays or cancellations, there's really not much you can do. That's outside of your control. If, let's say, you're going somewhere and there's an event on Thursday and you're planning on flying on a Wednesday, maybe you'd be better off flying on a Tuesday just to give yourself a buffer in case there's a cancellation.
Obviously, the other thing is travel insurance. Whether you're getting it from a credit card that offers it as a perk or you're buying a policy independently, you are still better off purchasing than not, because it just gives you that extra boost of security in case something goes wrong and then you have recourse to get your money back.
Sean Pyles: Got it. Sam, how do you think about trying to keep cool when dealing with holiday travel?
Sam Kemmis: Yeah, I'm now an official mindfulness teacher, so I'm going to plug mindfulness briefly. One teaching in particular that I find really helpful when I'm traveling, and that I see other people not taking into consideration, is this idea of nonidentification, as we call it in mindfulness. But really what that means is just not taking things personally. So, when the pilot gets on and says, "Hey folks, sorry, we're stuck here. We got to de-ice the plane for an hour," or something like that, to just not see that as something that's happening to you. But that's just something that's happening.
I find that it's really easy to see this in other people who do not do nonidentification, the people who start yelling and saying that they're going to leave a bad review and whatever. Really, that's just adding a lot more stress to what is already a stressful situation. If you can just take that step back and say, "Oh, this isn't about me, this is just a thing that happens this time of year, it happens to everybody," then it doesn't quite have that sting.
Sean Pyles: Yeah, you're in a situation where there are certain things that you simply cannot control, like maybe de-icing or a lost bag, but you can control how you react to it and how you process your own emotions.
Sam Kemmis: That's exactly right.
Sean Pyles: One thing that helps me when I'm traveling is, I'm always wearing my pair of noise-canceling headphones. Because airports are so noisy, I just like to tune things out and have a calm environment, even if it's just in my head.
Elina Geller: I completely agree. I can't live without my noise-canceling headphones. I love them.
Sean Pyles: Seriously. I like to make what I call a DIY sensory deprivation pod when I travel. That's my noise-canceling headphones, a big, cozy sweater of some sort, and then an eye mask. Just take me out of the environment that I'm in, basically.
Elina Geller: Same. I also have the eye mask.
Sean Pyles: Sally, how do you keep cool when travel gets stressful?
Sally French: I love what Sam said about the mindfulness, and I think it's sort of picking up on that, is I always prepare for the fact that that kind of stuff, I just assume that's going to happen. So, find ways to set yourself up for a win in the event those things do happen.
For me, I treat myself by having lounge access. So that way if your flight is delayed, that you're not in this horrible, chaotic airport where there's blaring on the loudspeakers. For me, having lounge access is just an excuse to have an extra glass of champagne. The great thing is a lot of credit cards offer lounge access as a free benefit. Typically, these credit cards have annual fees, but the annual fee can more than pay for itself. I just figure it's worth it to pay for this annual fee, even if it seems expensive, just to cut down on my stress and be like, "You know what? I'm sitting in this relaxing lounge. I can get work done. It's not a big deal."
Similarly, other things like TSA PreCheck, it's expensive and it's an annoying application to fill out, but you have nothing to do on a rainy Sunday afternoon, fill out the application and get PreCheck. Because it's just going to cut down on those stressful things of having to take your shoes off. It's just a much more pleasant experience that — I understand that people want to save money, but I think having those things can really, really help and they reduce the fact that you even have these challenges come about you that you be mindful of.
Sean Pyles: Absolutely. I mean, think about the cost of TSA PreCheck compared with a month of therapy — it ends up being a bargain.
Sally French: I love it. I love this cost analysis.
Sean Pyles: Yeah. Great. Before I let you go, I would love to hear from each of you your one tip for holiday travel this year. Elina, and we'll start with you.
Elina Geller: I would say plan ahead early, because you never know. The last two years, travel has been impacted by the pandemic, so a lot of people haven't been traveling. If this year there's going to be a surge in travel, you want to make sure that you can get lower prices, whether that's in cash or award tickets. So, plan ahead. You don't know what will happen.
Sally French: Be nice. Be patient. There's a 99% chance it's not the gate agent's fault that your flight was delayed. So, don't take it out on them. Even on the other end of that, often being nice can get you more things. So, if your flight is canceled and you need to get on a different flight, being nice to the gate agent increases your chances that they are going to go the extra mile to help you get on an extra flight.
Sean Pyles: Absolutely. As someone who used to work at a call center, I can tell you that kindness will get you everything.
Sally French: OK. I'm glad that you can verify that being nice actually is worthwhile.
Sean Pyles: All right. Well, Sam, what is your one tip this year?
Sam Kemmis: Yeah, mine's just be flexible. Be flexible about when you travel, keep flexible bookings, and then stay flexible in your own mind as things change, as things get canceled, just go with the flow.
Sean Pyles: All right. Well, thank you all for talking with me today.
Elina Geller: Thank you for having us.
Sam Kemmis: Thanks, Sean.
Sean Pyles: That is all we have for this episode. If you have a money question of your own, turn to the Nerds and call or text us your questions at 901-730-6373. That's 901-730-NERD. You can also email us at [email protected] and visit nerdwallet.com/podcast for more info on this episode. Remember to follow, rate and review us wherever you're getting this podcast.
This episode was produced by me, with additional help from Anna Helhoski. Kaely Monahan edited our audio, Jae Bratton wrote our show notes. A major thank you to the pros on the NerdWallet copy desk for all of their help.
Here is our brief disclaimer, thoughtfully crafted by NerdWallet's legal team. Your questions are answered by knowledgeable and talented finance writers, but we are not financial or investment advisors. This Nerdy info is provided for general educational and entertainment purposes and may not apply to your specific circumstances. With that said, until next time, turn to the Nerds.
Get started with budget planning
Check your current spending across categories to see where you can save