Smart Money Podcast: Should I Convert My IRA to a Roth?
Many or all of the products featured here are from our partners who compensate us. This influences which products we write about and where and how the product appears on a page. However, this does not influence our evaluations. Our opinions are our own. Here is a list of our partners and here's how we make money.
Welcome to NerdWallet's Smart Money podcast, where we answer your real-world money questions.
This week's question is from Mike, who says: "I'm wondering about Roth conversions. My wife and I have about half of our retirement money in rollover or pretax IRAs. We're also contributing to 401(k)s with our current employers. I'm wondering if we should convert any of our IRAs to Roth IRAs. Our federal tax bracket is relatively high. How do we decide if and when to do a conversion?"
Know where every dollar goes
Find ways to spend more on the things you love, and less on the things you don't.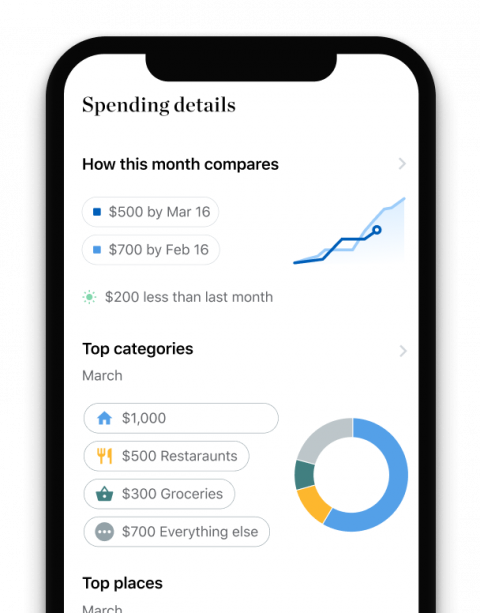 A Roth conversion is when you transfer money from a regular retirement account, which is taxable in retirement, to a Roth IRA, which isn't. Moving that money typically triggers a tax bill, so the big question you have to answer is whether paying the taxes now makes more sense than paying them later.
The general rule is that Roth conversions could be a smart move if you expect to be in the same or a higher tax bracket in retirement and you can pay the tax bill without raiding the account you're converting (or any other retirement account, for that matter). Most people find their tax brackets drop when they retire. But if you're early in your career and a good saver, or you think taxes will inevitably go up in the future, then a Roth conversion gets more attractive.
Normally, conversions make less sense the closer you get to retirement, but there are exceptions. If you're in your 50s or 60s and have saved a lot, you could find yourself pushed into a higher tax bracket when you have to start taking withdrawals from your retirement accounts. These withdrawals are called "required minimum distributions" and they have to start at age 72. Sometimes it can make sense to do a Roth conversion, or a series of conversions, before age 72 to avoid that problem.
Roth IRAs aren't subject to required minimum distributions, which means you can leave the money alone to grow if you don't need it, or pass it tax-free to your heirs. And Roths give you more flexibility when you're managing your tax bills in retirement. But there are other ways to get money into Roth accounts, such as contributing directly to a Roth IRA if your income is under certain limits, or contributing to a Roth 401(k) at work.
If you're interested in doing a conversion, though, get expert help. The math can get tricky and you can't undo a conversion, so talk to a tax pro or financial planner first.
Figure out if you're a good candidate for a conversion. Roth conversions can make sense if you think you'll be in the same or a higher tax bracket in retirement.
See if you have enough money outside your retirement accounts to pay the tax bill. Raiding the account you're converting, or any other retirement account, changes the math to the point where a conversion probably doesn't make sense.
Get expert help before you convert. The math can get complex and you can't undo a conversion, so consult a tax pro or a financial planner first to make sure you know what you're doing.
More about Roth conversions on NerdWallet