Smart Money Podcast: 'How Can I Maximize My Travel Rewards?'
Many or all of the products featured here are from our partners who compensate us. This influences which products we write about and where and how the product appears on a page. However, this does not influence our evaluations. Our opinions are our own. Here is a list of our partners and here's how we make money.
Welcome to NerdWallet's Smart Money podcast, where we answer your real-world money questions — in 15 minutes or less.
This week's question is from Janelle. She asks, "I'm brand new to the whole game of credit card points and rewards, and I'm planning a trip for next month. I'm trying to figure out my best option for how to pay for the trip and maximize the points that I earn. Do I open a new card to purchase my plane ticket? I'm considering a number of different airlines and credit card companies, and I'm going to have to rent a car. How do I plan my travel to maximize points?"
Know where every dollar goes
Find ways to spend more on the things you love, and less on the things you don't.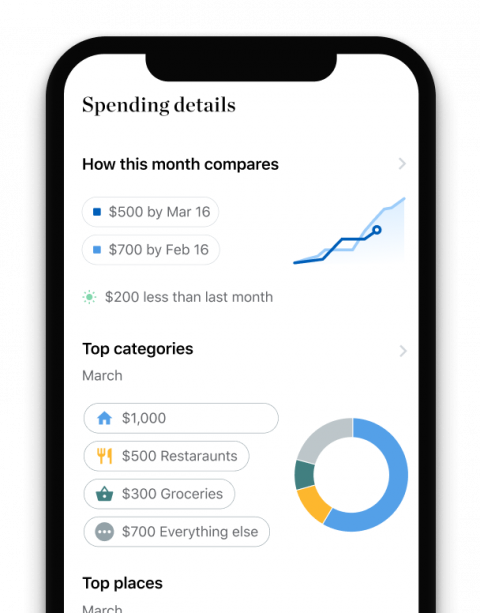 Janelle probably doesn't have enough time to earn points to use for this trip, but there are plenty of ways she can maximize how much she earns on it.
If you fly a specific airline regularly, it may be worth considering that airline's credit card. You'll earn more points when you use the card to book flights, plus you typically get other perks such as free checked bags and priority boarding.
If you're not particularly loyal, a general travel rewards card probably makes more sense. These cards allow you to redeem points for all sorts of travel costs, including airfare, hotel stays, rental cars and even cab fare. Some travel cards even let you transfer points to airline and hotel partners, which gives you even more flexibility.
Travel credit cards can have a learning curve, since each has its own "earn" rates (the point value of different types of spending) as well as "burn" rates (how many points are required for different types of redemptions). Plus the cards may have different perks, such as airport lounge access or travel insurance. If you don't spend a lot on travel or want to keep it simple, a cash-back card may be a better option.
Also, if you carry credit card balances, you're better off with a low-rate card since the higher interest rates on travel rewards cards will wipe out any benefit. Once you pay off that debt, though, you can start playing the travel rewards game!
Apply at the right time. Most people book travel weeks or months in advance of their trip. The card itself may take 7 to 10 days to arrive. So you need to apply for a travel rewards card well ahead of your departure. If you hope to use points from a new card to help pay for the trip, plan to apply at least five months in advance so you have time to earn the sign-up bonus.
Earn and burn. Think of each trip as an opportunity to either redeem rewards or earn rewards for a future vacation. Most travel cards offer extra points on certain travel expenses, so you'll want to know what those categories are and use the card for them.
Don't go overboard. Be mindful of how much you spend just to earn those signup bonuses and other rewards. Overspending and going into debt will wipe out the value of any points you earn.
More about travel rewards cards on NerdWallet: