What Is the Average Credit Score?
The average U.S. credit score is 716 for the FICO 8 score and 695 for the VantageScore 3.0.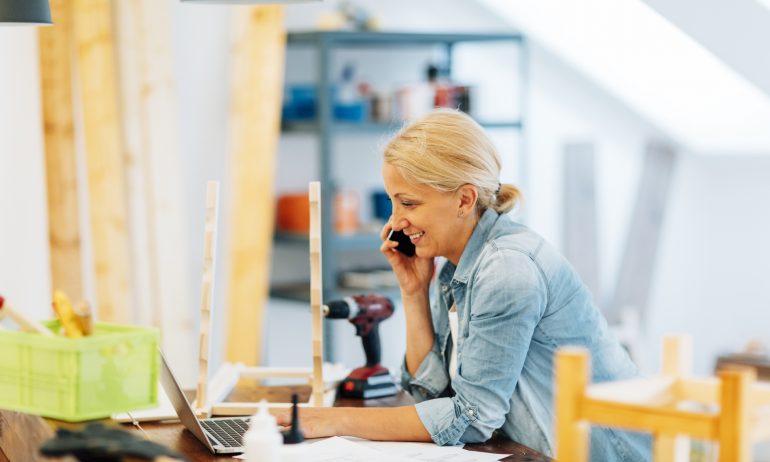 Many or all of the products featured here are from our partners who compensate us. This influences which products we write about and where and how the product appears on a page. However, this does not influence our evaluations. Our opinions are our own. Here is a list of our partners and here's how we make money.
When checking your credit, you might wonder how you stack up against the average credit score or compare to others.
Both FICO and VantageScore use a scale of 300 to 850. They consider many of the same credit factors but weight them in slightly different ways.
The average FICO reported in August 2022 is near the top of the "good" credit score range (as a general guideline, NerdWallet defines "good" scores as those in the 690 to 719 band). FICO saw no change in the average score from a year ago. The average VantageScore rose from 688 in 2020, moving from the "fair" credit range into the "good" one.
Get score change notifications
See your free score anytime, get notified when it changes, and build it with personalized insights.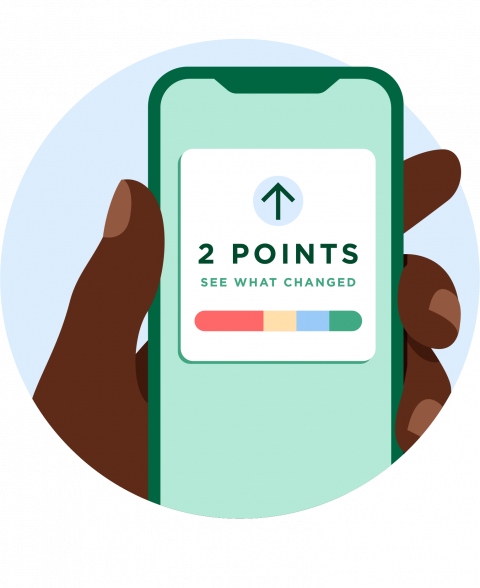 How are credit scores changing?
The average FICO score has held steady. This marks the first time since the late stages of the Great Recession that we haven't seen an increase in the average score, says Ethan Dornhelm, FICO's vice president of scores and predictive analytics.
Early in the pandemic, credit protections — such as pauses on student loans and mortgage payments — helped shield credit scores, and consumers with scores between 550 and 599 saw the biggest increases in scores in 2021 from 2020. Their scores rose about 20 points.
Now, as stimulus and other financial accommodations wind down, numbers are returning to pre-pandemic levels. In 2022, consumers in the 550 to 599 range saw a 7 point score increase. That matches the increase seen between April 2019 and April 2020.
Credit scores are going down for more folks; FICO reported that for about 20% of the scorable population, scores decreased by at least 20 points from April 2021 to April 2022. That's up from 17% who saw a drop of that size the year before.
Younger people see larger uptick in FICO 8 scores
In recent years, younger Americans have seen a bigger uptick in their FICO 8 credit scores compared with older adults. Between April 2017 and April 2022, the average score for adults 18 to 29 increased 24 points; 19 points for those ages 30 to 39; 19 points for 40- to 49-year-olds; 13 points for people in their 50s; and 10 points for consumers 60 and older.
FICO 8 scores for younger consumers
Source: Annual average score data produced by FICO.
This boost for younger adults is likely the result of lower starting FICO credit scores, along with their ability to utilize the pandemic's student loan payment pause to redirect funds to pay down consumer debt.
Older adults saw smaller gains over those five years. For people ages 40-49, the average FICO 8 credit score was 704 in April 2022, up from 685 five years earlier. For those in their 50s, the average score in 2022 was 722, up from 709, and for those 60 and older, it was 752 versus 742.
Credit score under 600? You're not alone
FICO reported that about 15.2% of consumers had FICO scores below 600, about the same as a year ago. People in that credit score range likely have a hard time qualifying for credit and pay higher interest rates or have to put down deposits.
On the other hand, 23.3% of consumers had FICO scores above 800 — the same as in 2021. Those "superprime" scores make it likely they get the best terms available when they borrow money and provide access to the best rewards credit cards.
How can I build my credit?
Check your own credit health by looking over your credit reports. You are entitled to a free credit report from each credit bureau every week from annualcreditreport.com.
If you see negative information that's incorrect, you can dispute it to seek its removal. And check to make sure accurate negative information is removed on time.
Then, monitor your credit frequently to see your progress and watch for trouble. You can monitor your free credit report and credit score, updated weekly, with NerdWallet.
For both FICO and VantageScore, the biggest effects on credit come from:
Paying every bill, not just credit cards, on time.

Using 30% or even less of your credit limits.