Why Are Eggs So Expensive?
The cost of eggs fluctuates over time but has skyrocketed recently thanks to an unprecedented bird flu outbreak.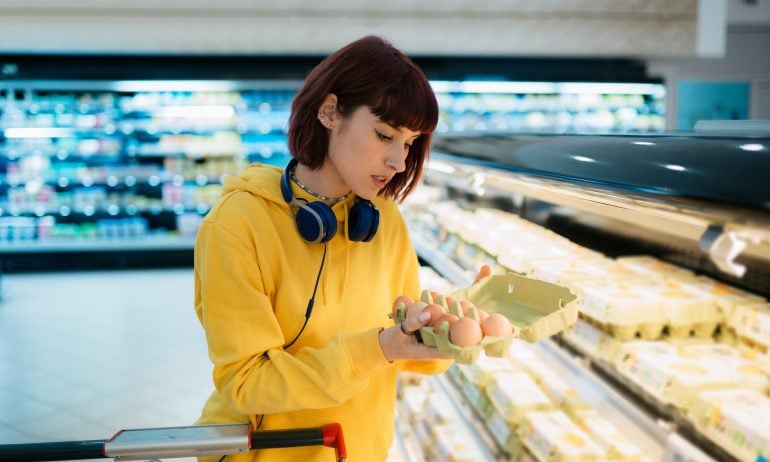 Many or all of the products featured here are from our partners who compensate us. This influences which products we write about and where and how the product appears on a page. However, this does not influence our evaluations. Our opinions are our own. Here is a list of our partners and here's how we make money.
Updated Sept. 13 with the latest consumer price index data.
The price of eggs more than doubled from the beginning of 2022 until hitting its peak in Jan. 2023. Since then prices have fallen.
So, why did egg costs get so high? The pandemic and inflation play a factor, but they aren't the real culprit.
Why are eggs so expensive?
Eggs became so expensive because of a widespread outbreak of H5N1, a highly transmissible and fatal strain of avian influenza, or bird flu. This outbreak started in early 2022 and has grown into the largest bird flu outbreak in U.S. history.
So the outbreak lowered egg supply, while demand remains consistent. That'll naturally raise prices.
However, even if the bird flu were to disappear today, egg prices wouldn't return to normal overnight. Eggs would still be expensive because of labor, transportation and the cost of chicken feed, all of which have risen thanks to inflation. Egg prices are declining, but have still not reached pre-pandemic norms.
Nerd out on financial news
A NerdWallet account is the smartest way to see the latest financial news and what it means for your wallet.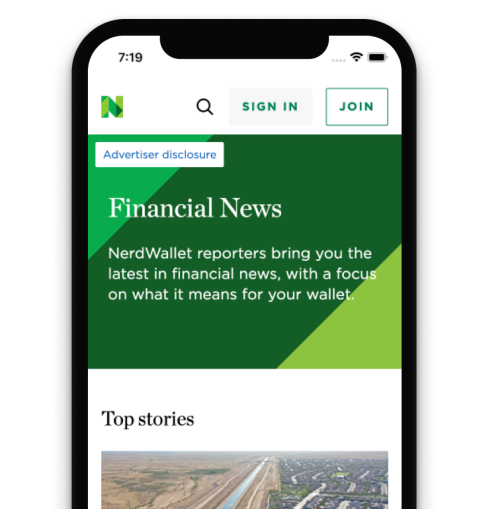 Why is there an egg shortage?
There's an egg shortage because the ongoing bird flu outbreak has killed millions of egg-laying chickens. As of September 2023, more than 58 million birds have died in the U.S., according to the Centers for Disease Control and Prevention.
It's the worst toll on the poultry industry since the bird flu outbreak in 2014 and 2015, which the U.S. Department of Agriculture had dubbed "the largest poultry health disaster in U.S. history." That outbreak killed an estimated 50 million birds in the roughly six months it was most deadly, the USDA said.
Meanwhile, the current outbreak is believed to have started in January 2022 and continues today.
While many birds are dying in the wild, NPR reports, the vast majority of reported bird flu deaths are the result of "depopulation," a euphemism for slaughtering poultry or other domestic flocks to limit the flu's spread. The H5N1 virus is highly contagious and lethal: Among chickens, it has a 90% to 100% mortality rate, often within 48 hours of initial infection, according to the Centers for Disease Control and Prevention.
When will egg prices go down?
Egg prices have begun to decline since hitting its peak average price of $4.82 in Jan. 2023.
This year the wholesale egg prices are projected to fall 26.8% in 2023, said Seth Meyer, the USDA's chief economist, in February at the USDA Agricultural Outlook Forum.
Egg production is also projected to rise 4% this year, per the USDA, as flocks rebound from the bird flu outbreak.
A handful of figures provide a national glimpse at the prices consumers and businesses are paying for eggs.
The average price shoppers pay for a dozen large, Grade A eggs in August 2023 was about 2.4% cheaper than it was in the preceding month, according to data from the U.S. Bureau of Labor Statistics, retrieved from the Federal Reserve Bank of St. Louis, or FRED.
That decline is more significant when compared to a year ago: the price of a dozen eggs has declined 34.6% from $3.12 in August 2022 to $2.04 in August 2023.
The FRED has tracked the consumer price of eggs since at least 1980, when large, Grade A eggs cost $0.88 a dozen, not adjusted for inflation. Before the Jan. 2023 peak, the cost of eggs was at its highest in September 2015, when they cost $2.97 per dozen.