Why Is My Electric Bill So High? How to Get Help Paying It
Check insulation, air filters, your thermostat and water heater. And see if you qualify for payment assistance.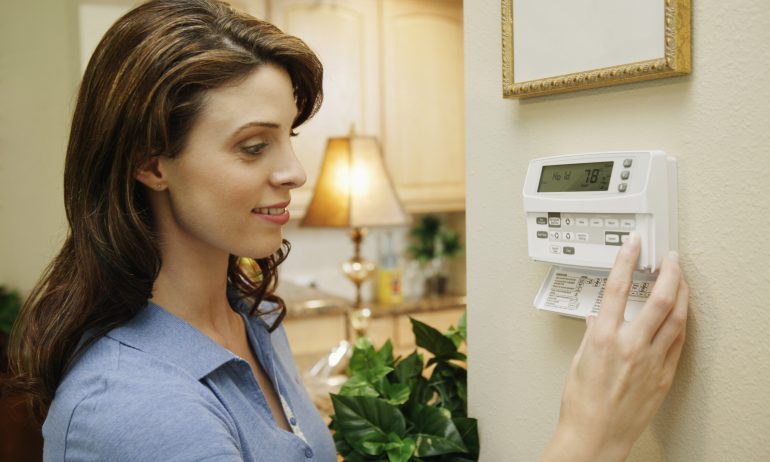 Many or all of the products featured here are from our partners who compensate us. This influences which products we write about and where and how the product appears on a page. However, this does not influence our evaluations. Our opinions are our own. Here is a list of our partners and here's how we make money.
The envelope you opened was the usual size, but the electric bill inside was a monster. Of course, a change in season can cause your electric bill to spike if electricity powers your home cooling or heating system. But maybe that's not the case, and you can't think of anything that's changed.
You're just wondering how you'll tame this financial gremlin.
Let's see why your electric bill may be rising and how you can find some help.
Reasons why your electric bill may be so high
Look for dirty filters and leaking air
Your heating or air conditioning system may be straining with a clogged air filter. Remember to check the filter regularly and change it when it's dirty or at least every three months.
Another idea: Perhaps your HVAC just can't keep up with your preferred thermostat setting. The heat can't reach your toasty goal, or the cooling lacks that cold snap feeling. Consider setting the temp to something more affordable and boosting your comfort level by:
Using ceiling fans. But remember to turn them off when you're not in the room.

Installing cooler, low-energy lighting, like compact fluorescent bulbs or LEDs. And use lamps for efficient lighting of an area rather than ceiling bulbs attempting to light an entire room.

Reversing the rotation of ceiling fans in cold weather to push rising warm air down.
A smart thermostat can automate your temperature settings to adjust higher or lower at different times of the day, like while you're out of the house or sleeping. That approach can save money and help lower your bill in the long run.
Check your water heater setting
Determine the temperature setting on your water heater. It may have been installed at a higher-than-necessary temp. When you set your water heater at no more than 120 degrees, you'll not only save energy, but also slow down corrosion and mineral deposits in your home's pipes and the water tank itself, according to the U.S. Department of Energy.
Thermostat dials show a temperature estimate. To measure an accurate temp, use a thermometer to check the water coming from the faucet farthest away from the heater.
Consider asking your utility company for "level billing." That's when a rolling monthly average is used to smooth out the peaks and valleys of the amount due. It can help you to budget for a more consistent monthly charge.
How to get help paying your electric bill
First, contact your electric utility provider. Many offer payment breaks to customers experiencing a rough financial patch. You may also request a payment plan that will allow you up to 12 months to pay a balance due. The company might also help you get in touch with community agencies that offer financial assistance.
These programs vary by provider, so check with your electric utility for assistance available where you live.
Requirements vary depending on where you live, but if you already receive benefits from the Supplemental Nutrition Assistance Program or Supplemental Security Income, among other federal programs, you may be automatically eligible. However, funding for the program also determines whether you'll be able to get assistance.
Find more information on the LIHEAP near you by calling 866-674-6327.