Why Is Diesel So Expensive?
Several factors, including new regulations and the war in Ukraine, are elevating diesel prices.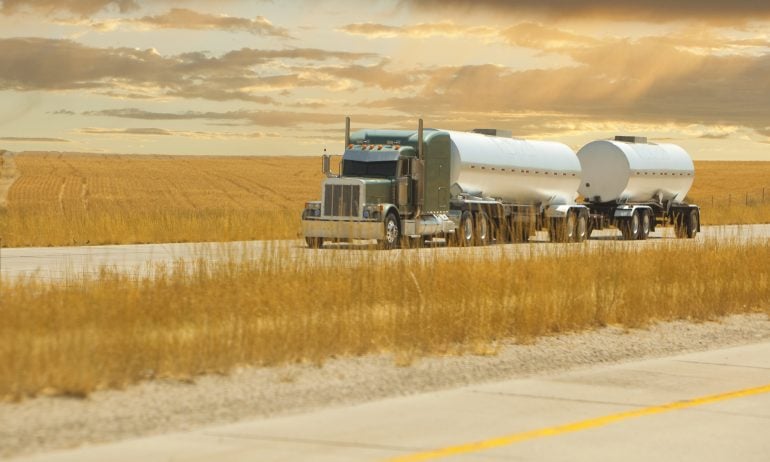 Many or all of the products featured here are from our partners who compensate us. This influences which products we write about and where and how the product appears on a page. However, this does not influence our evaluations. Our opinions are our own. Here is a list of our partners and here's how we make money.
Diesel fuel prices have reached sky-high sums in recent years thanks to several factors, including the pandemic and Russia's invasion of Ukraine.
There's a bit more to the story, though. And while diesel prices remain high, experts predict those figures will decline this year and continue falling in 2024.
Why is diesel more expensive than gas?
Diesel is more expensive than gas because of regulations, taxes and the war in Ukraine.
The U.S. government taxes diesel at a higher rate than regular gasoline. Diesel fuel is subject to a tax of 24.3 cents per gallon, whereas regular gasoline's tax is 18.3 cents per gallon, according to the U.S. Energy Information Administration, or EIA.
Diesel has also become more expensive because there has been demand for some of its components to be used in fuel for marine vessels.
In 2020, the International Maritime Organization tightened its fuel regulations for ships and other vessels. To meet those IMO requirements, shipping companies and other carriers started using a new kind of fuel, called very low sulfur fuel oil — referred to as VLSFO.
To make VLSFO, producers use distillate molecules that are also used to make diesel fuel. Some of those distillate molecules that would've been used for diesel were used to make VLSFO, according to FreightWaves, a price reporting agency focused on the global freight market.
So demand for diesel grew, and its prices increased.
And the war in Ukraine has kept fuel prices for diesel and gasoline high. After Russia invaded Ukraine in February 2022, the United States banned the import of Russian oil and petroleum products, which includes diesel. Russia is one of the world's biggest oil producers, so removing Russia from the supply chain has dwindled supply.
Nerd out on financial news
A NerdWallet account is the smartest way to see the latest financial news and what it means for your wallet.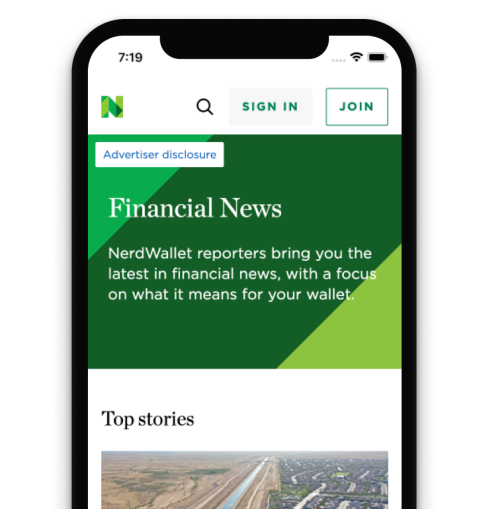 Is there a diesel shortage?
In a way, there's a diesel shortage in that the amount of diesel the U.S. has on hand is lower than what's typical. But the U.S. isn't in danger of running out of diesel fuel anytime soon.
To understand why, here's some context on the national supply of diesel fuel. There's usually a few weeks' worth of diesel in reserves, and that volume ebbs and flows depending on how much diesel the U.S. is using versus how much it's producing or importing.
From 1991 until 2022, the U.S. had an average weekly supply of 35 days of diesel on hand, according to data from the EIA. The weekly average for 2022 and the first four months of 2023 was 29 days.
During the pandemic, the national supply of diesel fuel was thrown out of whack. People weren't driving as much, so refineries weren't making as much gas and diesel fuel as usual. But freight and delivery trucks use diesel. And there was still plenty of demand for diesel from shipping companies, lest we forget all the online shopping that happened during the pandemic. Between that demand and the lower supply of diesel, prices shot up, according to Business Insider.
In addition to the pandemic, sanctions against Russia have kept diesel reserves lower than average because the U.S. typically imports petroleum products from Russia that are used in fuel production.
In late 2022, the U.S. had 25 days' worth of diesel fuel on hand — the lowest such figure since 2008. Since then, though, diesel reserves have rebounded. The U.S. has around 29 days' worth of diesel fuel in reserves, according to the EIA.
When will diesel prices go down?
In January, the EIA predicted that gas and diesel fuel prices will go down this year and in 2024.
More specifically, the EIA projects that in 2023, the average cost of a gallon of diesel fuel will be $4.23, down from $4.99 in 2022. Those lower fuel prices should be driven by a combination of slower demand growth for diesel and "continued high production" of gas and diesel, according to the EIA.
The EIA forecasts the cost of diesel fuel to decline further in 2024 — to $3.70 per gallon.