Why Is Everything So Expensive?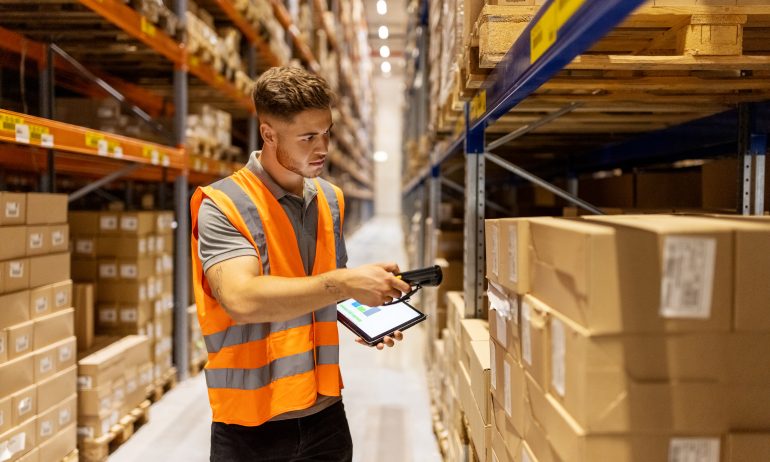 Many or all of the products featured here are from our partners who compensate us. This influences which products we write about and where and how the product appears on a page. However, this does not influence our evaluations. Our opinions are our own. Here is a list of our partners and here's how we make money.
Prices may not be skyrocketing like they were in 2022, but they're still pretty high.
Why is everything so expensive? Inflation's certainly a factor, but each sector has its own variables at play.
Why is inflation so high?
Inflation is so high because many consumers are spending more money than they usually do, and because supply chain issues and global fuel shortages have lingered since the pandemic. That high demand and low supply have led to an increase in prices.
In 2020 and 2021, some consumers — mostly white-collar workers who could work remotely — saved money by staying at home, spending less and stashing at least some of their pandemic relief checks.
Starting in 2020 through the summer of 2021, U.S. households had amassed around $2.3 trillion in savings, which was "above and beyond" what they would've saved in normal circumstances, according to the Federal Reserve. And once the world opened up again, some consumers were ready to spend that extra cash.
But as demand for certain goods and services increased, supply couldn't keep up because the pandemic scrambled global supply chains. Manufacturers are still working to get products on shelves at a pre-pandemic rate, according to a December 2022 survey conducted by the Association of Equipment Manufacturers. Nearly all (98%) of the U.S. manufacturing companies surveyed were still experiencing supply chain issues.
Also in December, a CNBC survey found that logistics managers are split on when they think supply chains will improve. Of the 341 managers polled, 19% said they think the supply chain will return to normal in 2023; 30% of respondents said that will happen in 2024; and 29% said logistics normalcy will return on or after 2025 — or never. (The remaining 22% were unsure.) So, it's hard to say how long these issues will persist.
Nerd out on financial news
A NerdWallet account is the smartest way to see the latest financial news and what it means for your wallet.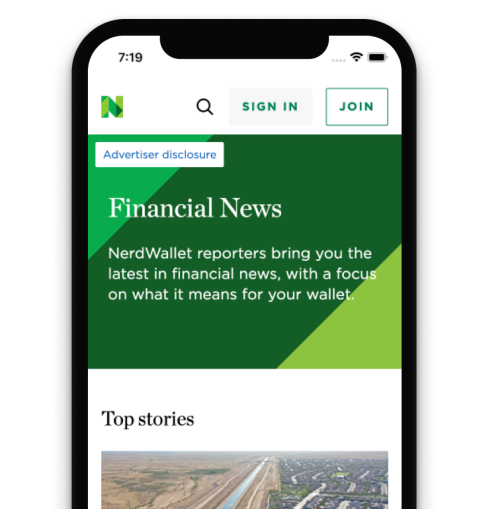 Why are houses so expensive?
Houses are expensive in part because there isn't enough supply to meet demand. Since interest rates are up, current homeowners are less likely to sell their homes than they would be otherwise. After all, their current mortgage is probably locked into a lower interest rate than they'd get if they were buying a house today. (For what it's worth: Interest rates are up because the Federal Reserve has steadily raised interest rates in an effort to curb inflation.)
And because fewer homeowners are opting to sell their homes, there isn't enough supply to meet demand. So once again, low supply and continued demand lead to high prices.
In 2020, the combined value of all U.S. homes swelled by nearly $2.5 trillion, which was the steepest annual increase since 2005, according to a Zillow analysis. And then homes just kept being expensive.
At the end of 2020, the average U.S. home sold for $403,900, according to data from the U.S. Census Bureau and U.S. Department of Housing and Urban Development, retrieved from the Federal Reserve Bank of St. Louis. By the end of 2022, that figure had swelled to $535,800.
It's unclear when housing prices will fall. But thankfully, they aren't predicted to climb much in 2023. Average home prices are expected to rise around 0.3% in 2023 compared to 2022, according to the National Association of Realtors. That will amount to virtually no change, nationally, in home prices this year, according to Lawrence Yun, NAR's chief economist.
And apartment rents are forecasted to grow 3.3% in 2023, according to Berkadia, a commercial real estate brokerage. That's compared to 6.6% rent growth in 2022, according to Berkadia.
Why is food so expensive?
There's no easy explanation for why food prices are going up. Costs associated with labor, production and the supply chain are partially to blame.
Labor costs remain high, according to the U.S. Bureau of Labor Statistics. And U.S. food production costs — which include everything farmers need to grow food — are projected to swell 4.1% in 2023, reaching an estimated $459.5 billion, according to the U.S. Department of Agriculture.
Additionally, the droughts and wildfires in the western U.S. caused lower-than-average crop yields from farms in that region, according to NPR. That smaller supply drives up consumer costs for food.
Supply chain issues that have persisted since the pandemic are also affecting food prices. And let's not forget about the war in Ukraine, a country nicknamed "the breadbasket of Europe." Ukraine's food exports have historically accounted for 9% of the global wheat market; 12% of the corn market; 7% of the world's barley market; and 46% of its sunflower oil market, according to the USDA's Foreign Agricultural Service.
The war's impact on how much food Ukraine can export, as well as how quickly it can ship those goods, is yet another element affecting the final price you see at the grocery store.
Food prices are expected to rise in 2023, albeit at a slower pace than they did in 2022. The U.S. Department of Agriculture projects that food prices will increase by 7.9% this year. In 2022, food prices rose by 9.9%, per the USDA.