Cómo escoger la mejor hipoteca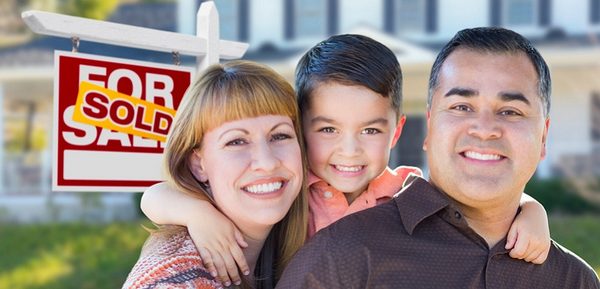 Many or all of the products featured here are from our partners who compensate us. This influences which products we write about and where and how the product appears on a page. However, this does not influence our evaluations. Our opinions are our own. Here is a list of our partners and here's how we make money.
Probablemente, la compra más grande que haga en su vida será la de una casa. Y, escoger el mejor tipo de hipoteca, es una de las decisiones más importantes que tendrá que hacer durante el proceso de comprar una casa. Con tantas diferentes opciones en el mercado, puede ser difícil encontrar una hipoteca razonable que mejor se ajuste a sus metas financieras.
Comience preguntándose "¿Cuánto puedo pagar por una casa?" Luego de hacer un inventario de sus deudas, su historial crediticio, sus ingresos y otras cuentas mensuales, puede hacer una decisión correcta sobre los posibles términos de su hipoteca.
A continuación, tres decisiones esenciales que tendrá que hacer para obtener un préstamo.
Tipo de hipoteca: convencional o respaldada por el gobierno
Hay dos tipos de hipotecas: un préstamo convencional garantizado por un prestamista privado o institución bancaria o un préstamo respaldado por el gobierno.
Muchos de los préstamos respaldados por el gobierno vienen en tres formas:
Los préstamos de la Administración Federal de Vivienda (préstamos FHA, por sus siglas en inglés) fueron establecidos para lograr que las hipotecas sean más razonables, especialmente para los compradores que adquieren su primera vivienda. Permiten pagos iniciales tan bajos como un 3.5% del precio de venta.

Los préstamos VA, que están garantizados por el Departamento de Asuntos de los Veteranos, están diseñados para beneficiar miembros actuales del servicio militar, veteranos y algunos cónyuges sobrevivientes. Ofrecen tasas de hipotecas competitivas y en muchos casos están disponibles sin pago inicial.

Los Préstamos para Viviendas Rurales están respaldados por el Departamento de Agricultura y están destinados para compradores que son residentes en las zonas rurales y que se ajustan a ciertos requerimientos de ingresos.
Estos tres programas obedecen los límites de conformidad de préstamos y tienen requerimientos de pagos iniciales bajos. Información sobre esto más adelante.
Por otro lado, hay entidades privadas como bancos, asociaciones de crédito, prestamistas privados o instituciones de ahorros que ofrecen y respaldan préstamos convencionales. La persona que necesita el préstamo, o el prestatario, necesitaría tener un buen historial crediticio para calificar. Esto es debido a que los préstamos no están garantizados por una fuente externa — así es que la posibilidad de incumplimiento de pagos por el prestatario representa un riesgo mayor para los prestamistas.
Los préstamos convencionales tienen términos de 10, 15, 20 o de 30 años. También requieren pagos iniciales muchos más grandes que los de préstamos respaldados por el gobierno. Se espera que los prestatarios paguen por lo menos un 5%, pero esta cantidad puede variar basada en el prestamista y el historial crediticio del prestatario.
Si usted no tiene dinero ahorrado para el pago inicial pero tiene un crédito sólido y un ingreso estable, un préstamo respaldado por el gobierno puede ser la mejor opción para usted. Acuérdese que si usted escoge un préstamo convencional o uno respaldado por el gobierno, y paga menos de un 20% del pago inicial, tendrá que pagar también un seguro de hipoteca privado.
Si usted no puede ahorrar para un pago inicial grande y establecer su historial de crédito como también bajar su relación deuda-ingreso, un préstamo convencional es una buena opción que puede eliminar algunos de los cargos extras y tasas de intereses más altas que pueden venir con un préstamo respaldado por el gobierno.
Tasa de interés: fija o ajustable
La tasa fija de interés en un préstamo nunca cambia. Si usted espera quedarse en su trabajo al presente, tiene una familia que está creciendo y listo para echar raíces en un sitio, un préstamo con tasa fija de 15 a 30 años puede ser su mejor opción. Con esta opción usted siempre sabrá cuál es la cantidad del pago mensual de su hipoteca.
Vale notar que otros cargos pueden ser agregados a su hipoteca mensual, tales como los impuestos de propiedad anuales o los cargos de asociación de propietarios. Esto, a lo largo del tiempo, puede cambiar la cantidad de estos pagos.
Los préstamos con tasas ajustables, o ARM, tienen tasas de interés que se reajustan en intervalos específicos. Típicamente, estos comienzan con tasas de interés más bajas que las de los préstamos con tasas fijas. Sin embargo, esa tasa inicial solo dura un período establecido. Después que termina el término inicial, la tasa de interés — y su pago mensual — sube o baja anualmente basada en el índice de la tasa de interés.
A menudo estos son más atractivos para compradores más jóvenes y más móviles que tienen planes de quedarse en sus viviendas por unos pocos años o refinanciar cuando la tasa inicial esté por vencer. El pago de tasas de interés más bajas en esos primeros años le puede ahorrar cientos de dólares cada mes que pueden usarse para otras necesidades.
Tamaño del préstamo: conforme o no-conforme
La cantidad de dinero que usted coja prestado deja que su prestamista tenga una buena idea del nivel del riesgo que usted representa — y tiene un gran impacto en su tasa de interés. Por esta razón, los préstamos para la propiedad se dividen en dos principales categorías de tamaño: conforme y no-conforme.
Los préstamos conformes llenan los requisitos de las normas de los límites establecidos por las asociaciones de hipotecas respaldadas Fannie Mae y Freddie Mac. En el 2023, los préstamos conformes de viviendas unifamiliares en la mayoría del continente de los EEUU están limitados a $726,200. En áreas designadas como de altos costos, como Hawaii y Alaska, el límite del préstamo conforme para una vivienda unifamiliar sube hasta $1,089,300.
Los préstamos pueden ser no-conformes por diferentes razones. Algunos, llamados préstamos jumbo, son para prestatarios cuyas cantidades son más alta que las de los límites de préstamos conformes en sus áreas. Los préstamos jumbo se consideran más arriesgados y vienen con unas tasas de interés más altas para proteger a los prestamistas. Usted entonces tendrá un pago inicial más grande (por lo menos de un 20%) y necesitará tener un historial crediticio en perfectas condiciones.
Otros tipos de préstamos no-conformes incluyen aquellos hechos a prestatarios con créditos deficientes, deudas grandes o bancarrotas recientes.
Si usted quiere quedarse en los límites del préstamo conforme para recibir una tasa de interés más baja, tendrá que adaptar la búsqueda a casas con precios más bajos que el límite de préstamos de su área. Si quiere una casa con un precio más alto de su límite local, puede a lo mejor calificar por un préstamo conforme si tiene una buena cantidad para el pago inicial que ponga la cantidad del préstamo por debajo del límite.
Todas estas opciones pueden parecer abrumadoras al principio. Pero recuerde que el tipo de préstamo que terminará recibiendo dependerá enormemente en su historial crediticio, ingresos y los objetivos financieros generales. Antes de empezar a buscar una hipoteca, evalúe completamente sus finanzas y trate de mejorar su historial crediticio lo más posible.
Si necesita ayuda, póngase en contacto con un prestamista o un corredor hipotecario en su área que le ayude a hacer cálculos y explorar sus opciones.
Get started with budget planning
Check your current spending across categories to see where you can save