Cómo establecer su primer presupuesto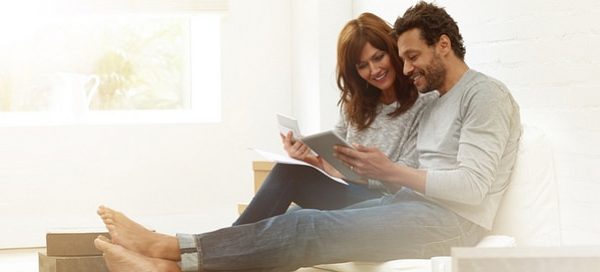 Many or all of the products featured here are from our partners who compensate us. This may influence which products we write about and where and how the product appears on a page. However, this does not influence our evaluations. Our opinions are our own. Here is a list of our partners and here's how we make money.
En su forma más simple, hacer un presupuesto es un problema de matemáticas elemental.
Si yo tengo un sueldo de, digamos, $2,000 al mes ¿cómo puedo pagar por vivienda, comida, seguro, cuidados médicos, pagos de deudas y diversiones sin que se me acabe el dinero? Esto es mucho que cubrir con un ingreso limitado.
¿Cómo puede decidir lo que es más importante y cómo gastar la mayor parte de su dinero? Si sus gastos son mayores que sus ingresos, ¿qué puede hacer? ¿Cómo puede hacerle frente a gastos imprevistos mayores?
Para todas estas preguntas, la respuesta es un presupuesto. A seguir, detallamos cómo hacerlo:
Determine su ingresos y sus gastos. Empiece por sumar todos sus ingresos, desde su sueldo, sus inversiones y otras fuentes. Luego, sume sus gastos para vivir. Estos son los gastos fijos que incluyen hipoteca o alquiler, comida, servicios públicos y transporte. No se olvide de calcular lo que normalmente gasta en diversión y los imprevistos. Un formulario de presupuesto le puede ser útil para que no quede nada sin incluir. Finalmente, reste la cantidad de sus gastos de sus ingresos.

Elabore un plan de presupuesto. Lo siguiente es determinar cuál es la cantidad correcta de su presupuesto mensual, incluyendo lo que está gastando al momento y lo que debería estar ahorrando. Cualquier presupuesto debe cubrir todas sus necesidades, así como algunos de sus deseos. Pero también debe proveer un ahorro para emergencias y para su futuro. Si a usted le sobra bastante dinero cuando reste sus gastos de sus ingresos, esto quiere decir que está listo para concretar su plan. Si usted solamente gana lo imprescindible, o si sus gastos actualmente sobrepasan sus entradas, será necesario hacer algunos ajustes. Considere bajar sus gastos reduciendo las comidas en restaurantes y diversiones, o quizás hasta cambiar su carro o casa por algo más económico. Otra opción puede ser aumentar sus ingresos trabajando horas extras o cambiando su trabajo actual por otro que ofrezca mejor sueldo.

Dele seguimiento a su progreso. Anote sus gastos o use programas de presupuesto y ahorros en línea.

Prepárese para tener éxito. Si es posible, establezca transferencias automáticas a su cuenta de ahorros cada mes. Esto asegura que guarde el dinero que usted ha decidido embolsar para un propósito específico con el mínimo esfuerzo de su parte. Comparta el presupuesto con su familia para que ellos también puedan ayudarlo a mantenerse en control –y lo responsabilicen si usted sobrepasa el presupuesto. Y también deje una pequeña cantidad para divertirse.

Revise su presupuesto y ajústelo si es necesario. Sus ingresos, gastos y prioridades cambiarán con el paso del tiempo. Ajuste su presupuesto de acuerdo al plan, pero siempre manteniéndolo activo. Un presupuesto es un plan para cada dólar que tiene. No es mágico, pero representa más libertad para manejar sus finanzas y para vivir con mucho menos estrés.
Inicio de un buen presupuesto
Muchos expertos recomiendan el presupuesto popular de 50/30/20.
La experta en bancarrota, la Senadora Elizabeth Warren, es coautora con su hija Amelia Warren Tyagi, del libro "All Your Worth" (Su valor propio). Ellas recomiendan un presupuesto que le permite usar aproximadamente un 50% de su dinero actual después de deducir impuestos, para gastos esenciales: cosas que debe pagar mensualmente. El otro 20% debe ser para ahorros y pagos de deudas. Esto le deja un 30% para pagar gastos variables —las cosas que desea, como comprar ropa nueva, salir con amigos y diversiones.
Es posible que estas proporciones estén fuera de control hasta que usted logre encaminar sus finanzas.
"Es común que las personas gasten un 70% o más en imprescindibles, lo que explica por qué es tan difícil para ellos ahorrar y pagar sus deudas. No existe la disponibilidad," dice Liz Weston, columnista de NerdWallet.
Dependiendo de sus ingresos y de sus circunstancias, le puede tomar años para alcanzar la proporción de 50/30/20. Sin embargo, en un plazo más largo, alguien que siga estas pautas conseguirá tener una deuda controlable, dinero para darse gustos ocasionalmente y ahorros para pagar gastos irregulares o imprevistos, como también retirarse cómodamente.
Lo indispensable: un 50% de los ingresos
Sus necesidades —casi un 50% de sus ingresos después de la deducción de impuestos— deben incluir:
Pagos de préstamos mínimos (nada más allá del mínimo exigido debe ir bajo la categoría de ahorros y pago de deudas).

Cuidado de sus hijos o cualquier otro gasto que le permita trabajar.

Si lo absolutamente indispensable es mayor de un 50%, va a tener que usar lo que tiene en la porción del presupuesto destinada para satisfacer sus "deseos". Esto pasa a menudo, pero tendrá que ajustar sus gastos. Tal vez pueda encontrar un plan mejor para el uso de su celular, la oportunidad de refinanciar su hipoteca o encontrar un seguro de autos menos caro. Eso le dejará algo de dinero para lo indispensable.

Ahorros y pago de deudas: un 20% de sus ingresos

Use un 20% de sus ingresos después de la deducción de impuestos, para ahorrar algo para lo improvisto, para el futuro y para pagar deudas. Asegúrese de tener una perspectiva más amplia de sus finanzas; esto puede ser alternar entre los ahorros y los pagos de deudas para alcanzar sus necesidades más apremiantes.

La prioridad más importante debe ser su fondo de emergencia. Muchos expertos recomiendan que, eventualmente, usted debe acumular varios meses de gastos esenciales necesarios para vivir. Usted debe empezar con, por lo menos, $500 —suficiente para cubrir emergencias pequeñas y reparaciones— y de ahí seguir acumulando más.

No se puede salir de deudas si cada vez que pasa algo inesperado se acumulan más las deudas. Y usted dormirá mejor sabiendo que tiene una reserva financiera.

Las cosas que desea: un 30% de sus ingresos

Puede ser difícil separar las cosas que desea de las que necesita. Sin embargo, generalmente las necesidades son esenciales para vivir y trabajar. Las cosas que desea incluyen salidas con amigos, regalos y diversión.

Si está ansioso por salir de deudas tan pronto como sea posible, tendrá que decidir que sus deseos pueden esperar hasta que tenga algunos ahorros o sus deudas estén bajo control. Pero su presupuesto no debe ser tan austero que nunca pueda comprar cualquier antojo. Cada presupuesto necesita flexibilidad, en caso de que se le olvide un gasto, o algo le cueste mucho más de lo anticipado. Usted tiene derecho a algún dinero para poder gastar como quiera.

Su presupuesto es un instrumento para ayudarlo, no una camisa de fuerzas para privarlo de disfrutar su vida. Si no hay dinero para divertirse, es más probable que no se mantenga dentro de su presupuesto —y un buen presupuesto es aquel al que pueda adherirse sin problemas.
Get more smart money moves – straight to your inbox
Sign up and we'll send you Nerdy articles about the money topics that matter most to you along with other ways to help you get more from your money.