Cómo evitar cargos mensuales en su cuenta de cheques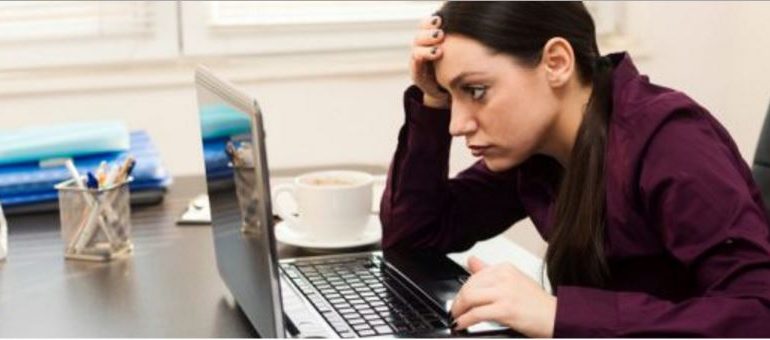 Many or all of the products featured here are from our partners who compensate us. This may influence which products we write about and where and how the product appears on a page. However, this does not influence our evaluations. Our opinions are our own. Here is a list of our partners and here's how we make money.
Muy pocos disfrutan revisando su estado de cuenta corriente y con razón: ¿Gastaría mucho en comida este mes? ¿Cuál fue la última vez que usamos ese canal de televisión? Ojalá pudiera dejar de ir al gimnasio. Esto puede darle bastante en qué pensar y lamentar, y es totalmente frustrante.
Quizás es peor que, además de todo, su banco le imponga cargos de "mantenimiento" a su cuenta. Este es el precio que se paga por colocar su dinero en un sitio seguro y esto puede aumentar hasta más de $100 al año.
Pero, estos cargos se pueden evitar cumpliendo con unos requisitos razonables. He aquí cómo hacerlo:
Ahorre dinero para satisfacer requisitos mínimos
Los clientes de la mayoría de los bancos y asociaciones de crédito pueden evadir cargos mensuales si mantienen cierta cantidad de dinero en su cuenta. Las reglas y cuotas varían según cada institución. Con cuentas de cheques básicas en bancos nacionales que no ganan intereses u otros bonos, la cantidad mínima tiende a ser alrededor de $1,000. Con cuentas selectas, esta cantidad puede ser tanto como $10,000. Hay que mantener este balance durante todo el mes para que no le hagan cargos a su cuenta.
Aquellos clientes que no tengan fondos para cumplir estos requisitos deben considerar otra alternativa para fortalecer el balance de su dinero. Piense cómo lo haría si tuviera necesidad de ahorrar para cualquier otra necesidad.
"Guarde $25 semanalmente —o cualquier cantidad razonable que pueda— hasta que alcance su meta," dice Carrie Houchins-Witt, una consejera financiera de Coralville, Iowa. "Siga guardando $25 semanales hasta que tenga lo suficiente. De esta manera, no se va a preocupar diariamente si su balance está por debajo del mínimo y le van a hacer cargos."
Inscríbase en depósito directo
Otra manera de evitar cargos es inscribirse en depósito directo, un servicio en el cual su cheque de sueldo entra automáticamente en su cuenta. Algunos bancos y asociaciones de crédito exigen que usted ingrese una cierta cantidad de dinero en depósitos directos cada mes, típicamente no más de $500 por cuentas básicas. Si es así, no distribuya su dinero en más de una cuenta.
"Si quiere dividir su depósito directo entre dos cuentas, como la de cheques y la de ahorros, quizás nunca pueda mantener el balance mínimo," dice Johanna Fox Turner, una consejera financiera de Mayfield, Kentucky. "Pero puede establecer el depósito directo para que su sueldo entero vaya a la cuenta de cheques y entonces simplemente transferir una parte de ese dinero a su cuenta de ahorros todos los meses." También se usa este servicio para recibir otros pagos que pueda recibir como el Seguro Social o el retiro.
Abrir una cuenta de ahorros en el mismo sitio
Es posible que un banco o asociación de ahorros perdone los cargos a clientes que tengan múltiples cuentas en el mismo sitio. Para la mayoría de las personas, abrir una cuenta de ahorros es la solución más fácil.
Además de ayudarle a evitar cargos de servicio mensuales, la apertura de una cuenta de ahorros que esté vinculada a su cuenta de cheques puede protegerle de incurrir en cuotas por sobregiros, que pueden costarle tanto como $38.
Algunos bancos y asociaciones de crédito perdonan los cargos mensuales de servicio a aquellos clientes que usan la tarjeta de débito vinculada a su cuenta cierto número de veces al mes, usualmente alrededor de 10 transacciones. Si tiene problemas cumpliendo con los otros requisitos de exención de cargos, considere una institución financiera que le cancele los cargos a aquellos usuarios que usen sus tarjetas débito frecuentemente.
Otra opción, por supuesto, sería simplemente cambiar su banco o asociación de crédito por uno que le ofrezca cuentas de cheques gratis. Asegúrese que su banco actual no lo penalice con un cargo por el cierre anticipado de su cuenta, lo cual puede pasar si lo hace pocos meses después de haberla abierto.
Pero si usted está contento con su banco o asociación de crédito y solo quiere eliminar los cargos, estas medidas pueden evitarle cargos más adelante.
Get more smart money moves – straight to your inbox
Sign up and we'll send you Nerdy articles about the money topics that matter most to you along with other ways to help you get more from your money.