Tarjetas de débito prepagadas: Lo que debe saber
Deposite dinero anticipadamente en una tarjeta de débito prepagada y utilícela en cajeros automáticos o para hacer compras. Usted puede recargar la tarjeta de múltiples maneras.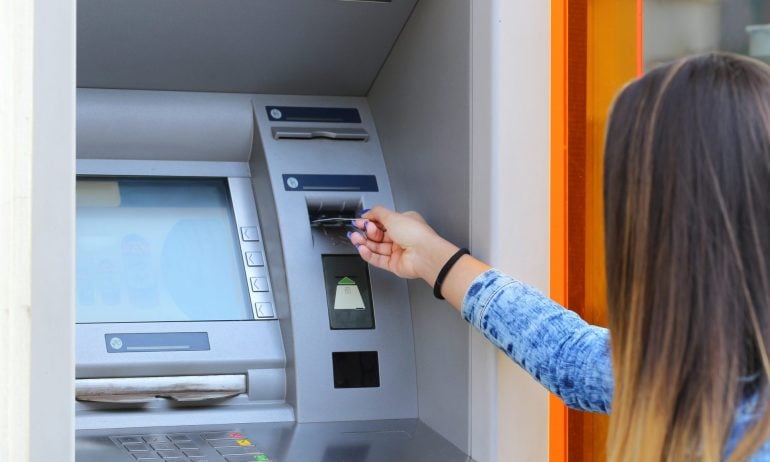 Many or all of the products featured here are from our partners who compensate us. This influences which products we write about and where and how the product appears on a page. However, this does not influence our evaluations. Our opinions are our own. Here is a list of our partners and here's how we make money.
Las tarjetas de crédito o débito no son las únicas tarjetas disponibles en el mercado. También existen las tarjetas de débito prepagadas, y pueden ser una forma productiva de administrar su dinero. Entonces, ¿cómo funcionan estas tarjetas? ¿Le convendría conseguir una?
¿Qué es una tarjeta de débito prepagada?
Una tarjeta de débito prepagada es una tarjeta bancaria alternativa que le permite a usted pagar sus facturas del mismo modo que lo podría hacer con una tarjeta de débito. Por lo general, puede utilizarla en los lugares donde se acepte su red de pago, como Visa o MasterCard. Esta tarjeta ofrece mayor seguridad y comodidad que el dinero en efectivo. Cuando usted obtiene una de estas tarjetas, ya sea de un establecimiento comercial, un banco o una empresa de tarjetas de crédito, está abriendo una cuenta para realizar transacciones con un banco.
Sin embargo, a diferencia de una tarjeta de crédito, usted solo puede gastar la cantidad de dinero que haya depositado en la cuenta de la tarjeta. Las tarjetas de prepago por lo general ofrecen varias formas de hacer depósitos y varias formas de retirar o gastar dinero. Algunas marcas permiten vincular la tarjeta a una cuenta bancaria para realizar transferencias por Internet.
¿Para qué personas son estas tarjetas?
Las tarjetas de débito prepagadas pueden beneficiar tanto a los que tienen cuenta bancaria como a los que no. Casi 6 millones de hogares en EE. UU. no cuentan con una cuenta bancaria, según la Encuesta Nacional de Hogares no Bancarizados e Infrabancarizados de 2021, de la Federal Deposit Insurance Corporation (FDIC). Una tarjeta de débito prepagada puede ser una solución a las necesidades financieras de las personas "no bancarizadas".
Para quienes sí tienen cuenta bancaria, las tarjetas pueden ser útiles para planificar el presupuesto sin preocuparse de hacer un sobregiro en la cuenta corriente. También pueden ser útiles para personas con ingresos fijos, adolescentes que reciben remesas y familiares que vienen de visita de otros países.
Las tarjetas de prepago varían mucho, pero por lo general tienen las siguientes funciones:
Opciones de recarga: Normalmente, usted puede añadir dinero a una tarjeta de varias maneras: configurar el depósito directo para su sueldo, depositar dinero en establecimientos afiliados e ingresar cheques en cajeros automáticos. Algunas tarjetas también le permiten hacer transferencias por Internet o depósitos de cheques por medio de su teléfono móvil.
Acceso a cajeros automáticos: Algunas tarjetas prepagadas tienen acceso gratuito a redes nacionales de cajeros automáticos, como MoneyPass y Allpoint, o a bancos con redes propias para las tarjetas que emiten.
Cargos y comisiones: Las distintas compañías o marcas de tarjetas varían mucho en cuanto a los cargos que cobran, por lo que es importante confirmarlos de antemano. Los clientes pueden incurrir en cargos por activar una tarjeta, realizar depósitos y utilizar un cajero automático fuera de la red. Por lo general existe un cargo mensual, que a veces puede evitarse si se cumplen determinadas condiciones, como, por ejemplo, inscribirse para hacer el depósito directo de su sueldo. Algunas tarjetas cobran un cargo por cada compra o transacción realizada en un cajero automático.
Límite de las cantidades: Algunas tarjetas tienen restricciones sobre el monto o cantidad que uno puede retirar o recargar durante un periodo determinado.
Protecciones: Las leyes federales ofrecen protección por responsabilidad, fraude o estafa en caso de pérdida o robo de la tarjeta. Algunas tarjetas prepagadas ofrecen protección por compras, que incluye el reembolso de lo comprado en caso de robo o daños. Muchas tarjetas prepagadas cuentan con garantía de la Federal Deposit Insurance Corporation (FDIC), lo que significa que el dinero está protegido si la entidad emisora de la tarjeta se declara en quiebra o bancarrota.
Fechas de caducidad: Las tarjetas prepagadas tienen fecha de caducidad o expiración, así que antes de comprar asegúrese de que la empresa pueda enviarle una tarjeta nueva antes de dicha fecha. En un informe de 2016 de la Oficina para la Protección Financiera del Consumidor (en inglés), algunos consumidores se quejaron de que aun tenían dinero en sus tarjetas al cumplirse la fecha de caducidad, pero el emisor no les emitió una tarjeta nueva que incluyera el saldo restante.
Otras funciones: Algunas tarjetas prepagadas permiten hacer cheques, pagar facturas o cuentas por Internet y obtener varias copias de la tarjeta para los miembros de la familia. En algunos casos, incluso ofrecen recompensas como devoluciones en efectivo por sus compras, similares a las recompensas que ofrecen las tarjetas de crédito.
Tarjetas prepagadas o tarjetas de crédito o débito
Este es un breve análisis:
Tarjetas de débito prepagadas: El dinero debe depositarse por medio de un cheque, dinero en efectivo o desde otra cuenta bancaria antes de utilizarlo para pagar facturas o cuentas.

Tarjetas de débito: Usted usa su dinero directamente desde una cuenta corriente y vinculada para pagar facturas o retirar dinero de un cajero automático.

Tarjetas de crédito: Al usar su tarjeta, usted solicita un préstamo al banco y paga el dinero más adelante.
Limitaciones de las tarjetas de débito prepagadas
Dado que las tarjetas de débito de prepago no son tarjetas de crédito, no ayudan a los usuarios a establecer su historial crediticio.
Las tarjetas prepagadas tampoco ofrecen automáticamente todas las funciones que se espera de una cuenta corriente: acceso a cajeros automáticos o redes de sucursales, banca en línea o servicios bancarios como transferencias y suspensión de pagos. Si usted desea una cuenta corriente, pero quiere evitarse los cargos mensuales, busque una cuenta corriente gratuita. También existen cuentas corrientes de "segunda oportunidad" (second chance) para personas con un historial crediticio o bancario deficiente.
Si usted utiliza esta tarjeta como herramienta para planificar su presupuesto o como alternativa al banco, la tarjeta de débito prepagada puede ayudarle a ahorrar y gastar dinero de forma productiva. Pero asegúrese de chequear y comparar todas las opciones para encontrar la tarjeta con las comisiones y cargos más bajos y los mejores beneficios para usted.
Este artículo fue publicado originalmente en NerdWallet en inglés.