How Much Does the Abortion Pill Cost?
A medication abortion can cost up to $800, but it frequently costs less and is accessible online with a prescription.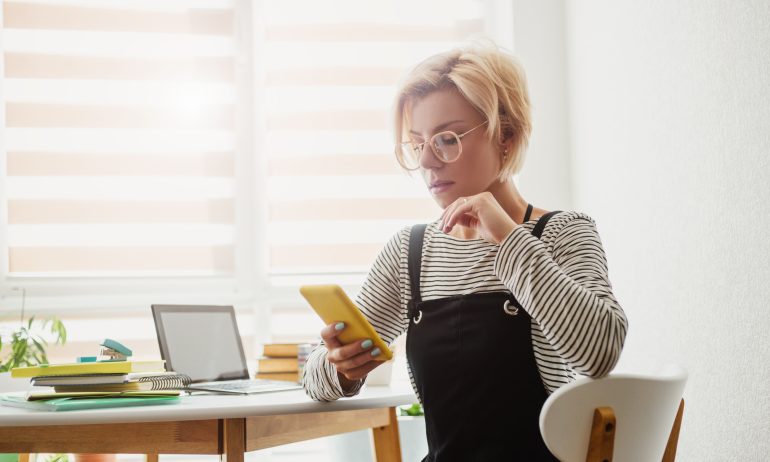 Many or all of the products featured here are from our partners who compensate us. This influences which products we write about and where and how the product appears on a page. However, this does not influence our evaluations. Our opinions are our own. Here is a list of our partners and here's how we make money.
Updated on October 24, 2023 with the most recent information and statistics.
The abortion pill can cost upwards of $800, according to Planned Parenthood. Some insurance plans cover the cost of medication abortion, which is shorthand for a medication abortion and actually involves two pills taken separately.
Approved by the Food and Drug Administration and available through mail, medication abortions now represent more than half of all U.S. abortions, according to the Guttmacher Institute, a non-governmental research and policy organization. But since the Supreme Court overturned Roe v. Wade in June 2022, access to abortions in the United States has been severely restricted.
How much does the abortion pill cost?
The abortion pill can cost as much as $800, but often costs less, depending on a myriad of factors including where you live and whether your insurance covers certain health care.
At Planned Parenthood, medication abortions cost an average of $580. Meanwhile, GoodRX, a health care and telemedicine company, states that the abortion pill costs an average of $500. In 2020, the median cost for the abortion pill in the U.S. was $560, according to a study in Health Affairs, a journal about health policy and research.
How does the abortion pill work?
The abortion pill, or a medication abortion, is straightforward and noninvasive and can be completed at home.
You take two FDA-approved medications: first mifepristone, and then misoprostol. Another regimen, which just involves taking misoprostol, is offered by some U.S. telehealth companies but isn't yet approved by the FDA.
Taking mifepristone and misoprostol
The first pill, mifepristone, blocks the hormone progesterone, which is required for the pregnancy to continue progressing. Once progesterone is blocked, the pregnancy begins to end. You typically shouldn't experience any major symptoms from the mifepristone, according to the Mayo Clinic.
After you've taken the mifepristone, wait 24 to 48 hours (depending on what your health care provider recommends). Then, it's time to take misoprostol. Misoprostol is usually dispensed in four pills. You should take the misoprostol at home, or somewhere comfortable where you have access to a bathroom. Around 30 minutes after taking misoprostol, you'll experience bleeding and cramping as your uterus is emptied and the pregnancy is flushed out, according to Abortion Finder, a database of verfied abortion providers throughout the United States.
The FDA has approved the pills for use up to 10 weeks into pregnancy.
Using a misoprostol-only regimen
While it isn't approved by the FDA, a misoprostol-only regimen is regarded as safe and effective, according to KFF, a health care policy nonprofit. Several U.S. telehealth companies prescribe this regimen.
Only taking misoprostol is associated with more side effects, though, including fever and diarrhea. It successfully ends 80% to 100% of pregnancies, depending on the duration of the pregnancy, and has a complication rate of less than 1%, according to The Society of Family Planning.
Is Plan B an abortion pill?
No, Plan B is not an abortion pill. The abortion "pill" — again, which refers to two pills — ends a pregnancy. Plan B prevents a pregnancy from starting. It can prevent the ovary from releasing an egg, or stop sperm from attaching to an egg. If both of those things have already occurred, Plan B may keep a fertilized egg from implanting in the uterus.
And unlike the abortion pill, you can get Plan B at a drugstore or pharmacy without a prescription. You can buy Plan B regardless of your gender, and you don't have to show your ID.
Where can I get an abortion pill?
You can get the abortion pill at a number of reproductive health care providers, like Planned Parenthood. There are also companies and organizations offering online access. However, a prescription is required, and access to medication abortion (and surgical abortion) is now restricted in many states.
Depending on where you live and whether abortion is legal in your state, these resources may be of help in obtaining medication abortion:
Abortion Finder, an online directory of abortion care providers across the country.

Carafem, a company that provides abortion care and procedures for early-term pregnancies
What states banned abortion?
In the months since the Supreme Court threw out federal protections for abortion, some states quickly banned access to abortion in almost all instances, while others made efforts to protect the right to abortion.
The American Civil Liberties Union, a nonprofit organization, is regularly updating its state-by-state abortion availability map.
The following information is updated as of October 2023.
Abortion is legal and accessible in these states, though there may be restrictions based on the length of the pregnancy: Alaska, California, Colorado, Connecticut, Delaware, Hawaii, Illinois, Kansas, Maine, Maryland, Massachusetts, Michigan, Minnesota, Montana, Nevada, New Mexico, New Jersey, New York, Oregon, Rhode Island, Vermont, Washington
In these states, abortion is still accessible, but isn't legally protected under the state constitution: New Hampshire, Virginia
And these states either have total bans on abortion or make it extremely difficult to obtain an abortion: Alabama, Arizona, Arkansas, Florida, Georgia, Idaho, Indiana, Iowa, Kentucky, Louisiana, Mississippi, Missouri, Nebraska, North Carolina, North Dakota, Ohio, Oklahoma, Pennsylvania, South Carolina, South Dakota, Tennessee, Texas, Utah, West Virginia, Wisconsin, Wyoming