Is Birth Control Free?
Under federal law, birth control is covered under most insurance plans. But many patients pay something out of pocket.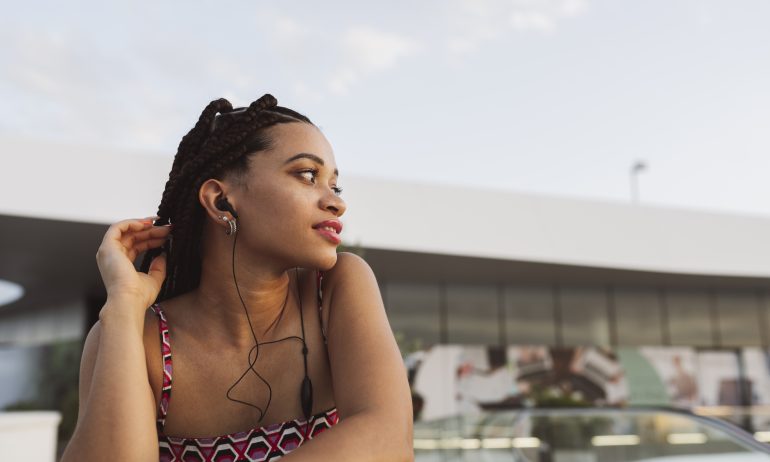 Many or all of the products featured here are from our partners who compensate us. This influences which products we write about and where and how the product appears on a page. However, this does not influence our evaluations. Our opinions are our own. Here is a list of our partners and here's how we make money.
Updated July 17, 2023, to add the most recent information on hormonal birth control.
Federal law requires birth control for people who can get pregnant to be free and widely accessible across most insurance plans. In reality, many people wind up paying something out of pocket for birth control.
In 2010, the Affordable Care Act, under its Women's Preventive Services Guidelines, mandated that all health insurance plans in the public marketplace cover at least one form of the 18 FDA-approved types of contraceptives. Those insurers must also cover appointment costs for in-network providers.
But depending on state law, some employers can refuse birth control coverage in the plans they offer employees and their dependents. And even if that's not the case, getting free birth control in a person's desired form can be tough, according to a 2021 NPR report — and plenty of personal accounts on Reddit.
The report shows that private insurers often cover only older or generic forms of contraception. And those "free" appointments? Patients must sometimes challenge their insurance companies over consultation charges that should've been waived.
How much is birth control?
In a 2021 study on the real-world costs of birth control pills, the telehealth company GoodRX found the following:
Among people with insurance, the average annual cost of birth control pills was $226.

For people without insurance, that figure rose to $268 per year.

For those paying cash at the pharmacy for birth control, the average cost of a 30-day supply of birth control pills ranged from $22 to $79 for the most popular contraceptives.

The average annual, out-of-pocket cost associated with appointments or consultations for birth control was $87, regardless of insurance status. 
… at Planned Parenthood? Birth control pills might be free at your local Planned Parenthood health center, depending on whether you have insurance, Medicaid or qualify for certain government programs. Planned Parenthood can help you find low-cost birth control solutions that fit your budget; you can visit a health center to learn more.
And depending on which state you call home, you should be able to get birth control pills prescribed and mailed to you for as little as $20 per pack, via the Planned Parenthood Direct mobile app.
… with insurance? Access to free birth control pills is federally mandated if you're covered through the ACA or most private insurance plans. Specifically, the ACA requires insurers to fully cover at least one form of each FDA-approved contraceptive, such as pills, patches, vaginal rings and intrauterine devices (IUDs).
However, new forms of birth control for people who can get pregnant aren't regularly added to the list of covered contraceptives, and some insurance companies refuse to cover certain forms of birth control if they cover an older version of a similar product. An insurance company may also offer only the generic version of a product.
Visit your health insurer's patient portal or call the company for more specific coverage details.
… without insurance? If you don't have insurance or coverage through the ACA marketplace, it might be difficult to access free birth control. There are relatively low-cost options through online health care providers like GoodRX, Hers, Lemonaid and others. Those providers typically charge a fee for your appointment, though. (This Medical News Today article lists options for getting birth control online, along with prices.)
Can you get birth control over the counter?
Currently, you cannot get birth control over the counter.
That could change in early 2024, though. In July, the Food and Drug Administration approved a daily birth control pill for over-the-counter sales, making it the first hormonal birth control pill available in the U.S. without a prescription, according to the FDA.
The drug's manufacturer, Perrigo Company, said the drug is expected to be available at retailers, pharmacies and online in early 2024. It's unclear how much the pill, called Opill, will cost; specific pricing information wasn't disclosed.
Opill is a progestin-only pill that's taken once daily, at the same time every day, per the FDA. When people take progestin-only pills perfectly — meaning they take the pill at the same time every day, without missing any days — fewer than 1 in 100 people get pregnant during their first year on the pill, according to the American College of Obstetricians and Gynecologists.
Meanwhile, when people miss days or don't take progestin-only pills at the same time every day, roughly 9 in 100 people get pregnant during their first year on the pill.
"Adherence to daily use at the same time of day is important for the effectiveness of Opill," the FDA said in a statement on Opill's approval.
To get birth control pills, you can reach out to your local Planned Parenthood clinic to see what free or low-cost options are available to you. If you have insurance through your employer, you can call your insurance company or access its patient portal to find providers covered under your plan.
Or check out one of those online health care providers and telehealth companies mentioned above, which can prescribe birth control at relatively low costs.
What states have banned birth control?
No states have banned birth control; contraceptives, such as the birth control pill, are still legal and available in all 50 states. However, the U.S. Supreme Court's overturning of Roe v. Wade in June 2022 has cast uncertainty over broader access to other forms of reproductive health care.
In a concurring opinion on the court's overturning of Roe v. Wade, Justice Clarence Thomas wrote that the court should reconsider other legal precedents, including Griswold v. Connecticut, a 1965 ruling that essentially prohibited states from banning contraceptives for married couples. The Griswold v. Connecticut decision led to a constitutional right to privacy in reproductive health care matters, as well as the legalization of contraceptives for people who aren't married.
In July 2022, The House of Representatives passed a bill that would have cemented the right to birth control, but the measure was blocked in the Senate.
Most recently, in December 2022, a U.S. district judge in Texas ruled that federally funded clinics cannot provide birth control to minors without parental consent. That decision has some reproductive health experts concerned about future attempts to limit access to birth control.