What Is Concierge Medicine? (And Should You Consider It?)
Less waiting, more access, longer visits — find out if concierge medicine is right for you.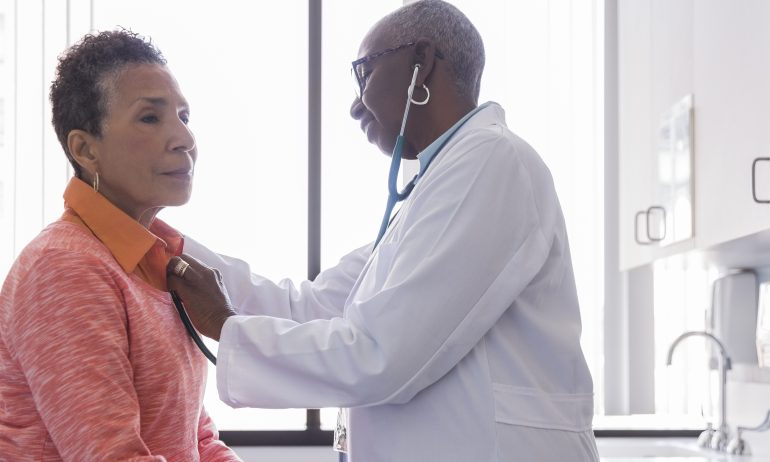 Many or all of the products featured here are from our partners who compensate us. This influences which products we write about and where and how the product appears on a page. However, this does not influence our evaluations. Our opinions are our own. Here is a list of our partners and here's how we make money.
My primary care doctor recently left her practice and invited me to join her at her new gig — a concierge medicine group. There, for a membership fee, I'd have better and more personal access to her services: same-day appointments and long conversations!
Concierge medicine — a model in which patients pay a membership fee for a more direct relationship with a primary care doctor — used to feel like a perk for the superwealthy. But as fees have come down and people have gotten more frustrated with the state of traditional primary care, concierge services may not seem like such a pie-in-the-sky option. There's less waiting, more access, longer visits and greater coordination of care. However, the fees can be high, and if you don't have complex medical needs, it may not feel worth the expense.
What is concierge medicine?
Concierge medicine is an arrangement in which a patient pays a membership fee to gain access to a doctor's practice. Your fee may cover a wide range of services, with insurance covering any needs you have outside the practice, or your fee may cover basic preventive care and the practice might accept insurance for the rest.
But your experience, overall, is more personal. Concierge medicine typically offers same-day appointments and 24/7 access to your doctor (who, by the way, isn't rushed during visits).
Patients like it because they have more time with their provider, says Terry Bauer, CEO of Specialdocs, a company that helps doctors transition to concierge medicine. People with a medical situation after hours can call, text or email. "They have that doctor, in essence, on speed dial," Bauer says. "It makes people a lot more comfortable and a lot less anxious."
How much does concierge medicine cost?
Membership fees for concierge medicine vary widely. For one large concierge network with doctors in 44 states, the fee is typically between $1,800 and $2,200 per year (or between $150 and $183 per month). Other practices can run much more.
"I know a couple that charge $4,000 a month," Bauer says. Doctors who charge those prices may be board certified in two specialties — cardiology and internal medicine, for instance — or they may be in an extremely wealthy area of the country, he says.
Advantages of concierge medicine
There's plenty to like about concierge medicine. It's usually possible to get same-day or next-day appointments with your doctor, and wait times are minimal, says Bret Jorgensen, chairman and CEO of MDVIP, a network of concierge medicine physicians. Typically, you have access to your provider at all hours of the day, and because they have fewer patients, your doctor has more time to spend with you.
"With a smaller patient roster, your doctor can take the time to know you and your health history intimately, which can lead to more personalized and effective care," says Dr. Shoshana Ungerleider, a practicing internal medicine physician and host of the TED Health podcast. "Concierge doctors can focus more on preventative care, which could potentially catch health issues early and save costs in the long run."
Disadvantages of concierge medicine
The biggest stumbling block for most people is the price tag. "For people on a tight budget or those without substantial health care needs, this could be a significant cost without enough perceived benefit," Ungerleider says.
On top of the cost, there are practical concerns: Concierge doctors are still a small percentage of the medical field, so your options for care may be limited. And while a concierge doctor can manage your regular or chronic concerns, you'll still pay for visits to the hospital or emergency room, major surgeries and visits to other specialists.
"It does not negate the need for health insurance," says John Hansbrough, an employee benefits consultant with The LBL Group, an insurance and financial services company. "You need the insurance because bad stuff can still happen."
Advocates argue that concierge preventive care can save you money overall. Consider the scenario where a text exchange with your doctor saves you a 2 a.m. trip to the emergency room, Jorgensen says. "More than 80% of our interactions with our members are virtual," he says. "Those are just bundled and included in the service."
Who might consider concierge care
Concierge medicine isn't a slam-dunk for everyone. If you can't afford the membership fee or are an infrequent health care user, this model probably isn't a good fit.
But it can be a game changer for patients with chronic illnesses who would benefit from the higher level of care. And for people who are frustrated by the conventional medical system, concierge care offers an alternative.
"There are great outcomes for the doctor and patient alike," Jorgensen says. "We consistently renew in excess of 90% of our patients every year."
This article was written by NerdWallet and was originally published by The Associated Press. 
Get started with budget planning
Check your current spending across categories to see where you can save