Life Insurance Definition
Life insurance pays out a sum of money to your beneficiaries if you die while the coverage is active.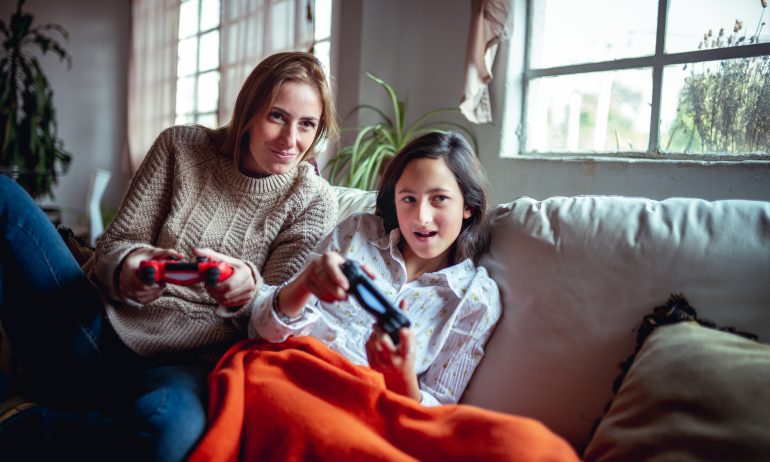 Many or all of the products featured here are from our partners who compensate us. This influences which products we write about and where and how the product appears on a page. However, this does not influence our evaluations. Our opinions are our own. Here is a list of our partners and here's how we make money.
In its simplest form, life insurance pays out a sum of money to your beneficiaries when you die. But there are several types of life insurance, and some policies offer more than just coverage.
Definition of life insurance
Life insurance covers the life of a person. If they die while the policy is active, the insurer pays out a claim to the named beneficiaries. You can choose any person or entity to be a beneficiary, such as a child, spouse or trust. The payout, or death benefit, is typically equal to the amount of coverage on the policy. For example, a $500,000 whole life policy will pay out $500,000 to its beneficiaries. If there is no named beneficiary, the payout will go to your estate.
As with other types of insurance, you pay insurance premiums to keep the coverage active. You can choose to pay premiums in intervals, such as monthly, annually, semiannually or quarterly, or in one lump sum. Certain types of life insurance also include a savings component called cash value, which you can tap in to while you're alive.
Term life insurance definition
Term life insurance works by covering you for a limited period of time, such as 10 or 20 years. You can choose a term length that matches your needs, and if you die within the term, your beneficiaries receive the payout. When your term life insurance expires, you can buy a new policy or reassess your options. Ideally, by the time the term ends, you'll no longer need life insurance: Your house's mortgage will be paid down, your kids will be grown and you'll have money in the bank. Term life insurance policies are often the cheapest type of coverage. In some cases, you can buy online life insurance without completing a medical exam. However, term coverage doesn't build cash value.
Annual renewable term life lasts one year with the ability to renew the policy each year. But premiums typically increase when you renew. If you need more than a one- or two-year term, you may be better off getting a fixed five- or 10-year term policy instead.
Permanent life insurance definition
Permanent life insurance policies essentially last your entire life. They typically build cash value, which you can withdraw or borrow against while you're alive. The most common type of permanent life insurance is whole life insurance.
If you borrow or withdraw money from a permanent life insurance cash value account without paying it back, the death benefit typically decreases by the same amount, leaving your beneficiaries with less money than expected.
Whole life insurance definition
Like other permanent policies, whole life insurance works by essentially providing lifelong insurance and a cash value component. But the main feature of whole life insurance is its guarantees. Whole life premiums are guaranteed to stay the same throughout the length of the policy, the cash value grows at a guaranteed rate and the death benefit stays the same. If you have a "participating" policy with a mutual life insurer, you may be eligible to earn dividends based on the company's financial performance. Dividends can be used to boost your cash value or pay premiums.
Universal life insurance definition
Universal life insurance is a type of permanent coverage with more flexibility than whole life. You can increase your premiums to help boost the policy's cash value or decrease premiums if the cash value can cover the difference. You can also raise or lower the coverage amount if your insurance needs change. A life insurance medical exam may be required to increase coverage. Unlike with whole life, the cash value in universal life is typically tied to an interest rate declared by the insurance company, which can fluctuate.
Indexed universal life insurance definition
Indexed universal life insurance works similarly to universal life, but the cash value is typically tied to a stock index, such as the S&P 500. The same flexible coverage applies: You can adjust your premiums and death benefit as your needs change.
Variable universal life insurance definition
Variable universal life insurance offers the same flexibility as universal life. You can adjust your premiums and death benefit. However, you can tie cash value to a wider range of investments, such as mutual funds.
Definitions: Common life insurance terms
You might come across these terms when shopping for life insurance. Here's what they mean.
Beneficiary: The person or people you select to get the life insurance payout when you die.
Carrier: Another name for a life insurance company.
Cash value: Permanent life insurance policies typically have a savings portion that increases in value over time. This is known as the cash value, and once you've accumulated enough cash value, you may be able to withdraw money from or borrow against your policy.
Death benefit: The amount of money the insurer will pay out to your beneficiaries, generally income tax-free, when you die.
Dividend: Some insurers are mutual companies, which means they're partly owned by their policyholders. They may pay out a sum of money to some policyholders each year based on the company's financial performance. These payments are called dividends.
Exclusions: The circumstances in which your life insurance policy won't pay out, such as death from a risky activity like skydiving. Exclusions vary among insurers and are listed in the policy documents.
Face value: The basic death benefit of the policy. For example, if you purchase a $500,000 policy, the life insurance face value is $500,000.
Insured person: The individual whose life is insured. This doesn't have to be the same person as the policyholder.
Policyholder: The person who owns the life insurance policy.
Premium: The amount of money you'll pay to keep your life insurance policy active. With most policies, you have the option to pay monthly, quarterly, semiannually or annually.
Frequently asked questions
Who needs life insurance?
Which is better: term or whole life?
What is the average life insurance rate?
Get more smart money moves – straight to your inbox
Sign up and we'll send you Nerdy articles about the money topics that matter most to you along with other ways to help you get more from your money.