Can a Drugstore Be Your Only Doctor?
Clinics in places like CVS and Walgreens have become a force in health care. In most cases, though, they shouldn't replace your physician.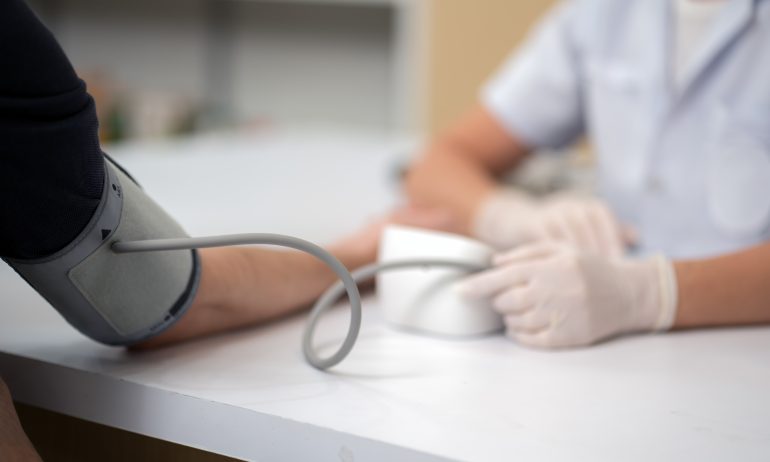 Many or all of the products featured here are from our partners who compensate us. This influences which products we write about and where and how the product appears on a page. However, this does not influence our evaluations. Our opinions are our own. Here is a list of our partners and here's how we make money.
You walk into a local chain drugstore to buy shampoo and notice that the in-store health clinic is offering flu shots, and there's no wait. You're overdue for that vaccination, so you get it  — and accept the clinician's offer of a blood-pressure screening.
You're done just 15 minutes after you walked in, satisfied that you've effortlessly received good care with little or nothing out of pocket, since the clinic accepts your insurance.
Is there a catch? Maybe. Would your primary care physician, with your full medical history in front of her, give a different interpretation of your blood pressure numbers than the retail clinic's nurse practitioner did? Did the clinic even send your blood pressure data to your doctor? If you don't have a primary care doctor, should you accept the nurse practitioner's nonchalant remark that your blood pressure is "a bit high"?
For every service you receive in a retail health clinic, similar questions might arise.
But there's no denying that these clinics — typically in pharmacies, supermarkets and other big-box stores — offer something that too many Americans are short on: convenient access to some basic, high-quality health care services, often at lower cost than in a traditional doctor's office, physician-staffed urgent care center or emergency room.
Will retail health care promote your long-term health?
The bottom line: If you're thinking about getting health services from a retail clinic, it's wise to consider how this mode of health care delivery will serve you in the long term — not just how quickly you can cross off your to-do's.
"We have a plethora of care options now," says Dr. Ateev Mehrotra, a professor of health care policy at Harvard Medical School and a hospitalist at Beth Israel Deaconess Medical Center in Boston. "Choice is a good thing, but it does cause new problems — for example, patients have to triage themselves," to determine which care setting is best suited to diagnose and treat their minor illness or injury.
"There are also tradeoffs between cost, quality and convenience, and navigating all that is complicated," he adds.
Retail clinics can offer good value for basic services
As a popular entry point, retail clinics have become a major force in American health care. CVS, with more than 1,100 MinuteClinics, will treat a sore throat, might be able remove sutures or surgical staples, and so on. Walgreens has hundreds of clinics that can treat back pain, headaches and urinary tract infections, among other ailments. But what kind of value can consumers expect from a for-profit clinic with no physician on site?
Typically you'll find good care at a competitive price, researchers have found.
"For a select group of conditions, retail clinics deliver care of equivalent quality compared with other settings," a 2016 Rand Corp. report concluded.
And researchers at Northeastern University reported in 2019 in the journal Medical Care that retail clinics on average charge less than other care settings for similar services.
They're best for younger people without chronic conditions
Whether retail clinics are a good option for you depends at least in part on your age and general health.
"People who go to these clinics tend to be younger, healthier and are less likely to have a primary care doctor," says Dr. Mehrotra. "For what we've looked at in our research — things like urinary tract infections, sore throats, sinusitis — the care this population is receiving at a retail clinic is equal to, or in some cases, superior to what they might get at an emergency department or an urgent care center." 
But for older patients, especially those with multiple chronic diseases, "continuity of care is really important — knowing their history and medications," says Dr. Mehrotra. "For them, this may not be the best option."
Most retail clinics do not provide comprehensive primary care
Physicians worry about the long-term efficacy of health care delivered in a retail environment solely by midlevel providers such as nurse practitioners. And only about one-third of retail clinic users reported that they had a primary care physician, according to the Rand report. 
Dr. Mehrotra's research has shown that "going to retail clinics leads to a negative impact on continuity of care — seeing the same doctor over and over again," he says. "And many studies show greater continuity of care is associated with better outcomes."
Physician organizations agree. "Family physicians build long-term relationships with patients and have a holistic view of their health," Rebecca Beeler, a spokesperson for the American Academy of Family Physicians, said in an email. "This makes our providers uniquely positioned to provide proactive, preventive care that prioritizes long-term patient wellness."
"Unfortunately, in the U.S. over the last 10 or 15 years, people are going to primary care less frequently," says Dr. Mehrotra. "In our research, most patients were telling us, 'I don't have a doc.' But for patients, it's easier said than done to get into a primary care practice."
Indeed, more than 97 million Americans live in regions where primary care health professionals are in shortage, according to an analysis by KFF, a health policy nonprofit.
Retail health clinics are expanding their service offerings
Despite the shortage of clinicians, big players in retail health care are beginning to offer a broader range of health services by partnering with health systems and even by acquiring primary care chains.
CVS, which has partnered with Cleveland Clinic and added the brand HealthHUB to 900 of its MinuteClinics, is providing services such as chronic disease management for people with illnesses like diabetes. And Walgreens is partnering with VillageMD to open full-service, physician-staffed primary care practices alongside some of its drugstores.
Patients face challenges with integrating their health records
Regardless of the type of retail clinic, it's important for patients to ask how information about their medical conditions and care will be communicated between the clinic and other provider organizations. Even for the minority of health systems that own or partner with retail clinics, tracking patients' personal health data over time is difficult, according to 46% of health care executives and clinicians surveyed in 2022 by the Massachusetts Medical Society's NEJM Catalyst.
"Ideally you want to have your medical records in one place — all of them," says Kenneth Hertz, principal consultant at KTHConsulting, which provides advice on medical practice management. "With your records being fractionalized in different locations, it's hard to get the full story."
Hertz and his wife have experienced fragmentation with their own medical records.
"At our local clinic, which is staffed with physician assistants and nurse practitioners, they have health records for my wife and me, but they don't send information over to our primary care physician," says Hertz. "But my wife is that person who will always get printouts and bring them to our physician's office so they can scan them. She serves as her own health communications network. So integrating records is clearly an issue."
It's unlikely that retail clinics will resolve issues of continuity of care and of health records anytime soon. But for millions of Americans who prioritize convenience or have limited access to medical professionals, the nurse practitioner at the back of the store can help fill some important gaps in care.
Get more smart money moves – straight to your inbox
Sign up and we'll send you Nerdy articles about the money topics that matter most to you along with other ways to help you get more from your money.