How to Give Cryptocurrency as a Gift
There are several cryptocurrency gifting methods, ranging from free and easy to more expensive and complex.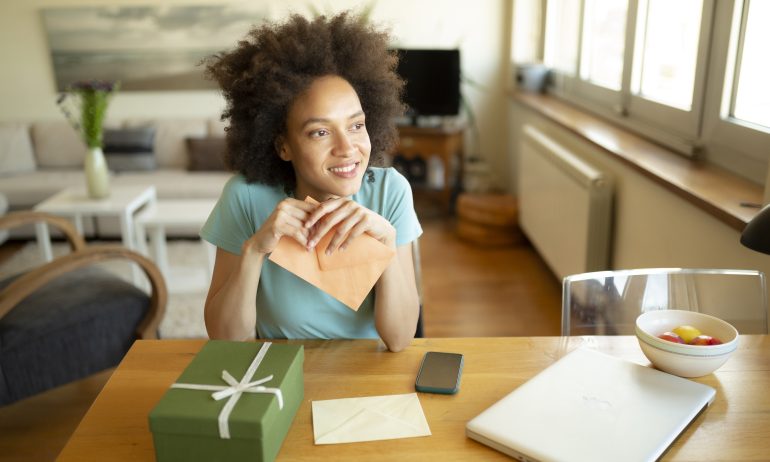 Many or all of the products featured here are from our partners who compensate us. This influences which products we write about and where and how the product appears on a page. However, this does not influence our evaluations. Our opinions are our own. Here is a list of our partners and here's how we make money.
---
The investing information provided on this page is for educational purposes only. NerdWallet, Inc. does not offer advisory or brokerage services, nor does it recommend or advise investors to buy or sell particular stocks, securities or other investments.
Cryptocurrency is becoming a popular gift, serving as a way to get a friend or family member acquainted with the crypto space. If the gift is under a certain amount — $16,000 in 2022 and $17,000 in 2023 — it's also tax-free.
Keep in mind that cryptocurrency is a relatively risky investment, and prices tend to be volatile. Therefore, high-risk investments such as crypto should make up a small part of your overall portfolio; the same deliberation goes for financial gifts. It's also probably best to gift well-known currencies unless your recipient is already familiar with crypto.
There are several ways to gift digital coins and tokens, including many simple and low-cost options.
Transfer money through an exchange
Transferring digital assets through an exchange is the simplest method. If you don't already have crypto to give, you can purchase it through a crypto exchange.
Your recipient will also need to have an account to receive the funds. They can give you their wallet address, which may look like a QR code — a barcode you can scan with your smartphone's camera — or a long string of numbers and letters to enter when you use the "Send" feature on your exchange of choice. Select the currency and the amount you'd like to transfer.
Use a peer-to-peer money transfer app
You'll have to go through a few extra identity verification steps on the app and have a linked payment method to send crypto this way. You can also use these two apps to send crypto to an external crypto wallet if your recipient already has one. Fees vary but are generally higher than crypto exchange or wallet transfers. 
Advertisement
Fees 

0% - 3.99%

varies by type of transaction; other fees may apply

Promotion 

Get $200 in crypto

when you sign up. Terms Apply.

Promotion 

None

no promotion available at this time

Promotion 

None

no promotion available at this time
Paper wallets are a simple way to gift crypto, as they're meant for one-time use and can be transferred by handing the paper to someone. This method is best for smaller amounts of crypto, as it's not the most secure way to transfer funds. Paper wallets show the location of the crypto on the blockchain, so anyone with the paper can access it, and paper wallets can be easily destroyed.
A free paper wallet generator, available on platforms such as BitAddress.org and WalletGenerator.net, can help you generate a printable document with a unique public and private key combination. The document will have QR codes that link to these addresses for easy transfer. If your crypto exchange has a mobile app, you can scan that QR code, then follow the steps on the app to send an amount of your choice to the paper wallet address. 
Paper wallets can be gifted with a card for a special occasion and are a more tangible form of digital currency. Once received, the funds can be transferred to a software or hardware wallet by scanning the same QR code, or the paper can be stored safely.
Use a crypto gifting service
Gifting services explicitly made for cryptocurrency can elevate the sentimental value of a crypto transfer. Options include the Robinhood Crypto Gifting Program or a service such as EarlyBird Crypto, which helps families gift crypto to children through a UGMA custodial account, a tax-advantaged account designed for giving cash or securities to minors.
The Robinhood Crypto Gifting Program, accessible through the Robinhood app, allows you to send funds commission-free via a link with a tracking feature. In addition, if your gift isn't accepted within 14 days, you won't be charged.
EarlyBird lets you create a video message to accompany each gift and add a kid's milestone moments to the platform to look back on. The service also includes a financial literacy newsletter.
This method may take a little more effort, as you'll have to install software to create a wallet to transfer. To give a software wallet, first download a mobile or desktop wallet, such as one of these top wallet options, and follow the steps to set up an account.
The most critical step is copying down the seed or recovery phrase the wallet generates. This will look like a set of 12 or 24 random words, which are essential to recover your wallet funds or transfer them to someone else. The seed phrase must be gifted with the rest of the wallet information.
Once the seed phrase is ready, you can send your desired amount of crypto to the wallet address you created. Many software wallets have features that let you purchase crypto directly from the wallet or send it from another wallet or exchange.
The seed phrase is all your recipient needs to recover the funds in the wallet. You can write down instructions to download the same software wallet you created, and once they enter the seed phrase, they'll have access to the funds from their device.
Purchase a hardware wallet
Hardware wallets can be a bit more complicated to use, but they make for a great gift as they're physical devices that can be wrapped. Hardware wallets can also be a more secure storage method, as they're not accessible online.
To gift a hardware wallet, you'll need to purchase a device from a hardware wallet company; some are available at stores like Best Buy and Walmart. Once it arrives, you'll need to follow the included instructions to set it up and download the accompanying software.
Just like with a software wallet, it's essential that you write down your 12- or 24-word seed phrase and keep it in a safe place.
To add crypto to a hardware wallet, you can connect your device to your computer or phone. Some devices plug into your computer with a USB cord; others connect wirelessly via QR code or WiFi. Most accompanying wallet software has tools to purchase crypto directly, or you can send crypto to the wallet address from another wallet or exchange.
Once funds have been added to the wallet, you can wrap it and gift it, along with the seed phrase information. To elevate the gift, some wallet companies have steel cards available for purchase that can be engraved with a seed phrase.
Some hardware wallets are electronic devices that look like flash drives; others are card-shaped and are sometimes marketed as cryptocurrency gift cards. Make sure you purchase a cryptocurrency "gift card" from a reputable, verified provider that's been well-reviewed, as some "Bitcoin gift card" providers may be scams.
How are crypto gifts taxed?
Cryptocurrency gifts are taxed similarly to other monetary gifts and work most similarly to gifting a stock or bond. However, there's no gift tax for giving or receiving crypto under a certain amount.
The amount that qualifies for a gift-tax exemption is adjusted every year for inflation: For gifts made in 2022, it was $16,000, and for 2023, it will be $17,000. Any gift under that amount is not taxable until the recipient sells the asset. 
If you're gifting crypto over the exemption amount, you'll need to file a gift tax return or Form 709. This includes smaller gifts that add to the total amount ($16,000 in 2022). Crypto is a reasonably new asset that can fluctuate a lot in value, so it's necessary to document your gift properly, especially if it's significant. This should include a letter to the recipient specifying the gift parties, amounts and purpose.
"It's especially important, with crypto, to ensure you record the right value of the asset," Jordan Bass, a tax lawyer and founder of Taxing Cryptocurrency (a tax service that helps clients with crypto accounting). "Make sure it's understood that it's a gift, not a loan or a payment for services."
Bass has seen clients gift large amounts of crypto to help pay their parents' mortgages or help them retire. In situations like this, or if a child is gifted crypto that will be held for a long time and possibly increase in value, having a proper record of the original gift can help ensure that there aren't significant tax consequences in the future.
Neither the author nor editor held positions in the aforementioned investments at the time of publication.
Track your net worth and use our Nerdy tools to learn about how to save more for retirement.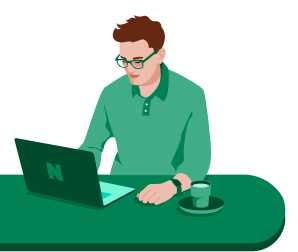 Get more smart money moves – straight to your inbox
Sign up and we'll send you Nerdy articles about the money topics that matter most to you along with other ways to help you get more from your money.