How to Buy Dai (DAI) Cryptocurrency
Dai aims to keep its price at $1.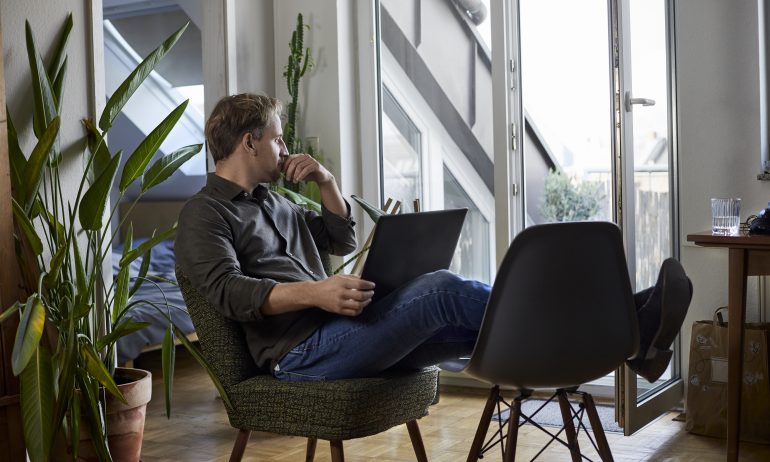 Many or all of the products featured here are from our partners who compensate us. This influences which products we write about and where and how the product appears on a page. However, this does not influence our evaluations. Our opinions are our own. Here is a list of our partners and here's how we make money.
---
The investing information provided on this page is for educational purposes only. NerdWallet, Inc. does not offer advisory or brokerage services, nor does it recommend or advise investors to buy or sell particular stocks, securities or other investments.
Dai is a stablecoin that aims to always keep its value at about $1. Dai tokens are native to the Maker Protocol, which is one of the largest decentralized applications (or Dapps) available on the Ethereum blockchain. To understand how Dai works, it helps to first know about the Maker Protocol, the platform that generates the stablecoin and is part of a larger crypto ecosystem:
The Maker Protocol is maintained by MakerDAO (pronounced "maker dow"), a peer-to-peer organization for crypto borrowing and lending.

MakerDAO is a decentralized autonomous organization, or DAO, meaning that it's controlled by the votes of its members, not by a central authority; specifically, it's governed by those who own MKR tokens, another token native to the Maker Protocol.

Dai is backed by crypto assets that MKR holders have agreed to accept as collateral. Some stablecoins are backed by fiat currency instead, that is, government-backed currency such as the U.S. dollar.
You can purchase Dai using traditional currency on an exchange or you can take out a loan using another cryptocurrency as collateral. Dai tokens are over-collateralized, meaning that in order to generate Dai tokens, users must deposit funds worth more than the Dai they wish to generate. For instance, a user may have to deposit $150 of Ether (or ETH, Ethereum's native token) to generate $100 of Dai.
The ETH used as collateral is effectively locked and can be returned when the user pays back the generated Dai tokens plus a fee. Investors may choose to put up collateral and use Dai to avoid volatility or to avoid the tax consequences of exchanging crypto for traditional currency.
The Maker Protocol requires investors to pay a "stability fee" to get their collateral returned in exchange for Dai. Alternatively, investors can earn interest by holding Dai on various platforms.
1. Decide whether to invest in Dai
Because Dai is a stablecoin, huge changes in value would be unlikely, but not unprecedented. While Dai has remained fairly stable, other stablecoins have failed or faltered. For example, TerraUSD — which now trades as TerraClassicUSD — was a stablecoin backed by cryptocurrency that lost its peg and collapsed in May 2022, losing $60 billion in market cap and causing several billion dollars in damage to the larger crypto sector.
Dai isn't a good fit for investors seeking fast growth for their assets, but it does offer more stability and liquidity than most other cryptocurrencies.
Compared with other stablecoins, Dai also offers more transparency for investors. It's been audited by third-party security firms and software analysis companies, unlike most other coins.
Although stablecoins offer many benefits, they don't provide much of a safety net if things go wrong. While the dollars in your bank account are insured by the Federal Deposit Insurance Corp. for up to $250,000, the crypto assets you keep with an exchange or in a wallet aren't.
2. Find a place to buy Dai
As the native cryptocurrency for one of the largest Dapps running on the Ethereum platform, Dai tokens aren't hard to find. They can be traded on most major cryptocurrency exchanges or peer-to-peer networks and are compatible with most cryptocurrency wallets. While there is a long list of options for where to buy Dai tokens, they can be broadly classified into two distinct categories: centralized and decentralized.
Centralized exchanges like Coinbase, Kraken or KuCoin all carry Dai. Centralized exchanges provide third-party supervision and act as a governing body for all transactions on the exchange.
Centralized exchanges are easy to find and they don't require much technical expertise, so they're generally a good fit for investors who are new to cryptocurrency. But they typically charge higher fees for each transaction. They also handle large numbers of transactions in one place, which makes them a common target for hackers.
Oasis, Kyber and Uniswap are a few decentralized exchanges that carry Dai on their platforms. Decentralized exchanges transact on a peer-to-peer basis using automated smart contract technology on a blockchain. Smart contracts are coded to automatically run when certain requirements are met. For example, a contract might transfer ownership of an asset from a seller to a buyer once the buyer sends a certain amount of crypto to the seller's wallet.
Because these exchanges don't have third-party oversight, they offer lower transaction fees. However, without a central authority at the helm, investors have little to no recourse if a transaction goes wrong. Decentralized exchanges generally require a bit more technical know-how, so they're better suited for a more experienced cryptocurrency investor.
Advertisement
Fees 

0% - 3.99%

varies by type of transaction; other fees may apply

Promotion 

Get $200 in crypto

when you sign up. Terms Apply.

Promotion 

None

no promotion available at this time

Promotion 

None

no promotion available at this time
3. Decide how to pay for Dai
Once you've selected an exchange to use, there are a few different ways you can acquire Dai tokens for your portfolio:
You can simply deposit cash into your exchange account and place an order to purchase Dai. There are several exchanges (both centralized and decentralized) that support Dai and fiat currency transactions. Exchanges will typically accept deposits via debit card, ACH, wire transfers or Apple Pay to fund your account. (There are some that will accept credit cards, but this can be extremely risky, so be sure to do your own research before initiating a credit card transaction).
Exchanges like Coinbase, Kraken and Changelly are all platforms where you can use cash to buy Dai tokens. There are a few exchanges that have geographic restrictions, so check to make sure you're in a supported location before initiating any transactions.
Investors who already own cryptocurrency can transfer digital assets to an exchange where Dai is available and exchange another cryptocurrency for Dai. However, exchanges set limits on which cryptocurrencies you can exchange. For example, on the Bittrex exchange, you could exchange Ethereum, Bitcoin, Tether and USD Coin for Dai. Or, you could sell your crypto and purchase Dai with cash; it would just require an extra step in the process.
4. Decide how to store your Dai
Once you own Dai, you can store it in a couple of different ways:
Once you've successfully bought some Dai tokens, the exchange will let you keep your digital assets in your account, also called a custodial wallet. For those familiar with traditional investing through brokerage accounts, you might think of this option as similar to keeping brokerage cash in an account instead of moving it to your bank.
Keeping cryptocurrency in an exchange account is the most straightforward way to store assets, so it might be the easiest option if you're new to crypto. However, those digital assets could still be lost if the exchange were hacked or became insolvent, or unable to pay its debts. While exchanges have done a lot recently to improve security, they've long been targets for hackers because of the assets they hold.
In a separate crypto wallet
A crypto wallet can protect your Dai tokens against potential exchange hacks or insolvency, but they also require some more responsibility from the user.
Hot wallets maintain some sort of connection to the internet at all times. Because they can be accessed online, hot wallets are easily accessible and more convenient to use. However, this ease of access comes with some risk; having an internet connection could make you more vulnerable to hacking and online scams like phishing.

Cold wallets are physical storage drives where you can store digital assets, but they are completely offline. Because they're not connected to the internet, the assets in your wallet are less vulnerable to cyberattacks. However, to access the contents of your wallet, you need to have the storage device with you, making this option less convenient for investors who want to be able to access their cryptocurrency from anywhere.
Neither the author nor editor held positions in the aforementioned investments at the time of publication.
Track your net worth and use our Nerdy tools to learn about how to save more for retirement.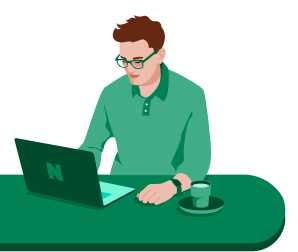 Get more smart money moves – straight to your inbox
Sign up and we'll send you Nerdy articles about the money topics that matter most to you along with other ways to help you get more from your money.