Cashing Out a 401(k): What a 401(k) Early Withdrawal Really Costs
Early withdrawals from 401(k)s may trigger penalties and taxes, but exceptions exist for hardship withdrawals.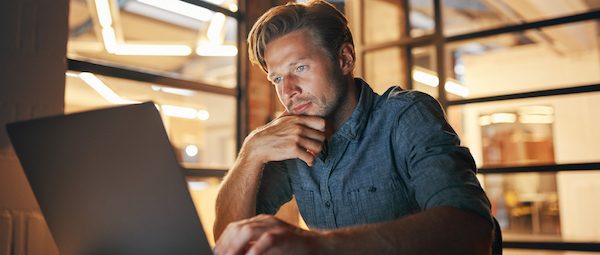 Many or all of the products featured here are from our partners who compensate us. This may influence which products we write about and where and how the product appears on a page. However, this does not influence our evaluations. Our opinions are our own. Here is a list of our partners and here's how we make money.
---
The investing information provided on this page is for educational purposes only. NerdWallet does not offer advisory or brokerage services, nor does it recommend or advise investors to buy or sell particular stocks or securities.
Contributing to can be a "Hotel California" kind of experience: It's easy to get your money in, but it's hard to get your money out. That is, unless you're at least 59½ years old — that's when the door swings wide open for a 401(k) withdrawal. But try cashing out a 401(k) with an early withdrawal before that magical age and you could pay a steep price if you don't proceed with caution.
Depending on who administers your 401(k) account (typically a brokerage, bank or other financial institution), it can take between 3 and 10 business days to receive a check after cashing out your 401(k). If you need money in a pinch, it may be time to  or look into other before taking money out of a retirement account.
Generally, the IRS will waive it if any of these situations apply to you:
Other exceptions might get you out of the 10% penalty if you're cashing out a 401(k) or making a 401(k) early withdrawal:
A hardship withdrawal is a withdrawal of funds from a retirement plan due to "an immediate and heavy financial need." A hardship withdrawal usually isn't subject to penalty. Generally, these things qualify for a hardship withdrawal:
Your employer's plan administrator usually decides if you qualify for a hardship withdrawal. You may need to explain why you can't get the money elsewhere. You usually can withdraw your 401(k) contributions and maybe any matching contributions your employer has made, but not normally the gains on the contributions (check your plan). You may have to pay income taxes on a hardship distribution, and you may be subject to the 10% penalty mentioned earlier.
Individual retirement accounts have slightly different withdrawal rules from 401(k)s. So, you might be able to avoid that 10% 401(k) early withdrawal penalty by first. (Be sure that you understand the between 401(k)s and IRAs, of course.) For example:
"Anytime you take early withdrawals from your 401(k), you'll have two primary costs — taxes and/or penalties — which will be pretty well-defined based on your age and income tax rates, and the foregone investment experience you could have enjoyed if your funds remained invested in the 401(k). This total cost should be considered in detail before making early withdrawals," Harding says.
So, is it ever a good idea to cash out a 401(k)? Don't make a 401(k) early withdrawal just to pay off debt or buy a car; early withdrawals from a 401(k) should be only for true emergencies, he says. Even if you manage to avoid the 10% penalty, you probably will still have to pay income taxes when cashing out 401(k)s. Plus, you could stunt your retirement. "If you need $10,000, don't make it $15,000 just in case," Harding says. "You can't get it back in once it's out."