What Is a Conservatorship? Pros, Cons & Alternatives
Conservatorship means someone manages the financial or personal affairs of a significantly incapacitated person.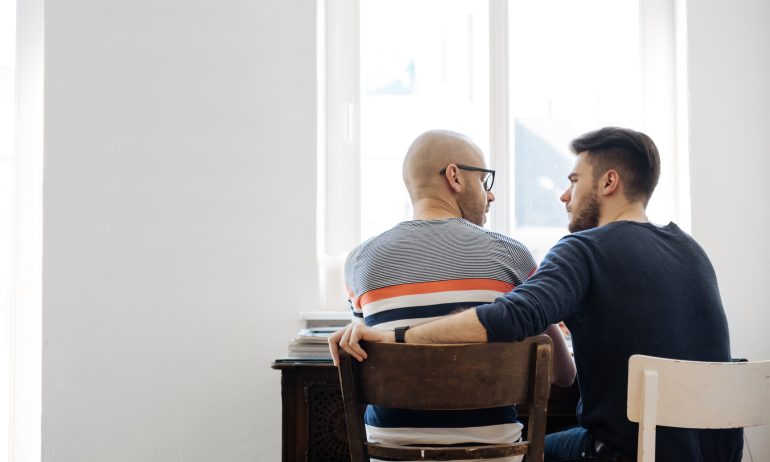 Many or all of the products featured here are from our partners who compensate us. This influences which products we write about and where and how the product appears on a page. However, this does not influence our evaluations. Our opinions are our own. Here is a list of our partners and here's how we make money.
---
The investing information provided on this page is for educational purposes only. NerdWallet, Inc. does not offer advisory or brokerage services, nor does it recommend or advise investors to buy or sell particular stocks, securities or other investments.
Conservatorship is a legal arrangement in which a judge appoints someone (the conservator) to manage the personal or financial affairs and decisions of an adult with physical or mental limitations (the conservatee). Conservatorship of children is typically called guardianship.
Conservatorship is an extreme measure that can remove significant rights from a person and be difficult to overturn, as seen in the high-profile case of singer Britney Spears. It is usually not the best option for most people.
Pros and cons of conservatorship
| | |
| --- | --- |
| Consistent oversight. Because the court must oversee all the conservator's major decisions, conservatorships can provide structured protection for a conservatee. | Restrictive. Depending on the type, conservatorship removes significant rights and independence from a person and can be difficult to overturn. |
| High level of protection. If someone is incapacitated or resistant to assistance such as medication, a nursing home or other facility, a conservatorship can legally get them the help they need. | Costly. It can take months to set up a permanent conservatorship, and costs include attorney fees, court fees and investigator fees. The annual review process can be costly and time-consuming, as well. The conservatee's estate typically pays professional conservators (non-family members). |
| Singular. Having a designated conservator can simplify decisions and reduce conflict among family members. | Public. Conservatorship and guardianship proceedings are often public records in most states, which can affect the privacy of the conservatee and their loved ones. |
Conservatorship vs. guardianship
The main difference between conservatorship and guardianship is age. Guardianship typically applies to minor children; conservatorship generally applies to adults (though definitions vary among states). Also, conservatorship usually concerns finances, while guardianship usually concerns medical and personal care.
Conservatorship vs. adoption
The main difference between conservatorship and adoption is permanence. Adoption generally severs legal ties with the biological family or former guardians and makes someone a permanent member of the applicant's family, with inheritance rights

Cornell Law School.

adoption

. Accessed Nov 16, 2023.

.
On the other hand, a conservatee or their family can petition the court to change or remove a conservatorship. However, as seen in the high-profile case of singer Britney Spears, whose conservatorship lasted from 2008 to 2021 despite her attempts to remove it, the legal arrangement can be difficult and time-consuming to overturn.
Conservatorship can be misrepresented as adoption, as seen in August 2023 when former NFL player Michael Oher, whose life story inspired the movie The Blind Side, filed a petition challenging his conservatorship under Sean and Leigh Anne Tuohy. Oher claims the couple had him sign conservatorship documents under the pretenses of adoption. The Tuohys have refuted the claims.
Depending on what a judge decides, a conservator's powers might apply to all of a person's affairs or only to their financial decisions. In general, three types of conservatorships reflect the different types of powers a conservator can have.
1. Conservator of the estate
Also called a conservator for finance, a conservator of the estate only manages a person's assets. The court supervises significant decisions such as the purchase of property or investments, and the conservator must provide a record of spending to the court every year. If a minor inherits a large amount of money, a court may appoint a parent or legal guardian as the conservator of their estate.
2. Conservator of the person
A court order can establish a personal conservatorship for an adult who can't independently care for their personal or medical needs. Typically, the court must verify any diagnosis before establishing a conservatorship. Usually, the conservator must file reports with the court every year documenting major decisions they made on behalf of the conservatee.
3. General vs. limited conservatorship
Conservatorships can be general, where the conservatee has very little or limited decision-making power, or they can be limited, only permitting the conservator to manage specific affairs. General conservatorships are typically for elderly people and adults who are seriously impaired. Limited conservatorships usually work better for adults with developmental disabilities who do not need a general conservatorship's higher degree of oversight.
How to get conservatorship
These are the general steps to establish a conservatorship.
An interested party asks a judge ("petitions the court") to appoint a conservator to oversee a person's affairs. The petitioner must prove that the conservatee can't make their own financial or personal decisions.

The court appoints an investigator to examine the situation and report to the court with an opinion on whether a conservatorship is warranted.

The court holds a hearing where everyone comes together to review the findings and other evidence.

If the judge determines that a conservatorship is warranted, the judge appoints the conservator and decides what the conservator can and cannot do on behalf of the conservatee.

The investigator regularly visits the conservatee to evaluate whether the conservatorship is still appropriate.
Alternatives to conservatorship
Conservatorship is an extreme measure that can remove significant rights from a person. Several alternatives might help protect you or someone you love during a vulnerable time without as many restrictions.
Financial alternatives to conservatorship
A durable financial power of attorney (POA) allows someone else to handle your finances, which can range from daily expenses to investments, legal claims and estate planning. Unlike a standard power of attorney, a durable POA stays effective if you become incapacitated.

A special needs trust is an estate planning tool designed to leave funds for a beneficiary with a disability and protect them against financial abuse while preserving their eligibility for government benefits.

A revocable living trust allows you to appoint a trustee to manage your financial affairs if you become incapacitated, but you must be competent when establishing the trust.
Medical alternatives to conservatorship
A durable medical power of attorney (POA), also called a health care proxy, allows someone else to advocate for your health care needs and make decisions about your medical treatments. Unlike a conservatorship, this doesn't require a legal designation; typically, you fill out a form with your medical provider. 
Definitions of conservatorship vary among U.S. states and jurisdictions. In some states, guardianship is only for minor children, and conservatorship is for adults.
If you're looking into conservatorship as part of your estate planning, consult an estate planning attorney to help you navigate your state's rules.
Advertisement
Fees 

Varies by Advisor (free initial consultation)

Fees 

$2,400 and up

per year (free initial consultation)

Promotion 

3-Month Satisfaction Guarantee

Promotion 

Get $300 reward

into Facet brokerage account for new members who transfer at least $5,000 within the first 90 days of their Facet membership.*

Promotion 

None

no promotion available at this time

Paid non-client promotion

Paid non-client promotion

Paid non-client promotion
Get more smart money moves – straight to your inbox
Sign up and we'll send you Nerdy articles about the money topics that matter most to you along with other ways to help you get more from your money.