Funeral Preplanning for Yourself: How to Do It and Why It Matters
Preplanning your funeral can save your loved ones from stress and a financial burden while mourning.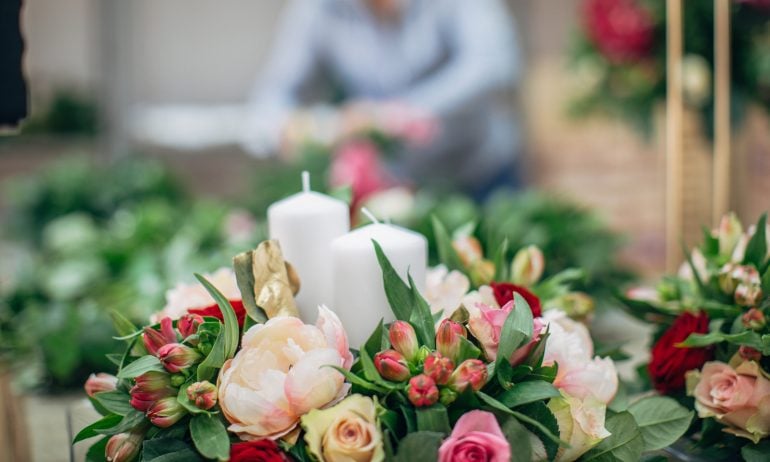 Many or all of the products featured here are from our partners who compensate us. This influences which products we write about and where and how the product appears on a page. However, this does not influence our evaluations. Our opinions are our own. Here is a list of our partners and here's how we make money.
---
The investing information provided on this page is for educational purposes only. NerdWallet, Inc. does not offer advisory or brokerage services, nor does it recommend or advise investors to buy or sell particular stocks, securities or other investments.
Funeral preplanning is the process of arranging your burial, service and any other end-of-life ceremonies while you're still alive and in good health.
Preplanning your own funeral may seem a bit uncomfortable, but taking care of your final arrangements in advance can bring peace of mind to you and your family, save money and ensure that your wishes will be honored.
Why preplan your own funeral?
Funeral preplanning is a compassionate gesture that can benefit you and your loved ones in several ways:
It saves your family money. If you've prepaid your funeral, honoring your memory won't impact your family financially. They also won't be pressured by funeral homes to purchase the most expensive caskets, urns and other funeral extras while they're in mourning.

It helps avoid family conflict and stress. With the choices premade, your family will be able to spend more meaningful time grieving instead of scrambling to arrange a service or arguing over funeral specifics. 

Your wishes will be honored. When you plan your funeral in advance, you can have peace of mind knowing that your funeral will be handled in a way that reflects your life and personality.

It gives you time to prepare financially. Knowing your exact funeral costs way in advance helps you plan for them so your family won't be impacted. Even if you don't pay for your funeral in advance, you'll have time to save and earmark funds in a payable on death (POD) account or purchase burial insurance.
How to preplan your funeral
1. Decide how your remains should be handled
Consider whether you prefer traditional burial (underground or mausoleum), cremation, green burial, donation to science or some other option.
If you opt for burial, you'll need to purchase a burial plot or mausoleum space.
If you opt for cremation, you can choose to have your ashes buried, saved with a loved one in an urn, placed in a columbarium niche (display shelves for urns at a cemetery), pressed into a diamond or LP record, turned to compost, incorporated into an underwater reef, shot into the sky as fireworks, or scattered somewhere that's meaningful to you.
2. Decide what type of service you prefer
Your memorial gathering will be specific to you, but it will probably fall into one or more of these basic categories:
Funeral. This is a traditional service with the body present, either in an open or closed casket (or urn). You can choose to have a wake, viewing or reception held before or after your service, or have a mourning event specific to your religion or culture.

Graveside service. These take place at the body's final resting place, such as a cemetery, and are often held in addition to a funeral.

Memorial. This is a service without the body present that takes place after cremation or burial.

Celebration of life. This is a more joyful event that honors the life of the deceased.
3. Choose your funeral home and service venue
The right funeral home for you can meet your needs, align with your personal taste and will work within your budget. Here are some ways to find one:
Contact your local Funeral Consumers Alliance for a comparison of prices in your area. 

Visit funeral homes near where you live in person to get detailed quotes and see which one meets your preferences. 

Read online reviews of potential funeral homes on their websites and with the Better Business Bureau.
You can have your service at the funeral home that handles your remains, but you might also choose to have it at a house of worship, family home, cemetery, park, beach, garden, community hall or other public venue.
4. Personalize with details
Make your service a true reflection of who you are by selecting the flowers, charitable donations, music, officiant, pallbearers, guests to be invited, readings, and headstone or urn that resonates most deeply with you. You can discuss your choices with your funeral home and get them in writing to share with family.
5. Assign someone to be in charge
Even if you've selected a funeral home to handle your funeral, it's wise to also choose a trusted family member to oversee the arrangements you've made. You may also want to pick a backup person in case the first person you've chosen is unable to carry out this responsibility.
6. Consider payment and contract options
You can pay for a funeral upfront, purchase final expense insurance, earmark funds in a separate POD account or trust, or pay gradually through an installment plan. Regardless of your payment method, ensure the following:
The products and services you purchase are "guaranteed." This means your family won't incur an additional charge at the time of your funeral if prices have gone up since the time of your agreement.

You understand the funeral home's definition of "equal value." Funeral homes often state that if the item you've purchased isn't available at the time of your death, they'll provide something of equal value. Make sure that the funeral home's terms will still leave you with truly comparable goods and services.

You understand the terms of the purchase agreement. Can you back out or transfer the agreement if you relocate? What if you have an installment plan and die before you've paid it in full? How will prepaid funds be handled? Are you protected if the funeral home goes out of business? Read the terms and conditions carefully and ask any questions you have before signing the agreement.
7. Communicate and share details with your family
Even the most careful funeral preplanning is in vain unless someone you trust is aware you've made funeral plans. You can give your family physical copies of receipts and contracts, share them online or use an end-of-life planning service.
Storing your funeral plan in a safe deposit box or including it in your will is not recommended, because your family may not be able to access this information in time for your funeral.
Mistakes to avoid in funeral preplanning
These common mistakes can complicate the funeral process for you and your loved ones:
Waiting until your health suffers to preplan. Planning your funeral while you're healthy lets you make thoughtful arrangements without time pressure.

Not fully exploring your options. If you settle on the first funeral home you visit, and don't ask important questions, you may not get your best value or the send-off you'd hoped for.

Not setting a budget. If you don't have a budget in place, it's easy to get overwhelmed with options and overspend.

Not sharing your plans. If you don't communicate with family and give them access to your plans, they won't be able to carry them out and may make arrangements that aren't aligned with your final wishes.

Not locking in prices. Prices may rise by the time of your funeral. If you don't lock in prices with prepayment or a payment plan, your eventual funeral may cost significantly more than you had anticipated.
Price (one-time)

One-time fee of $159 per individual or $259 for couples.

Price (one-time)

$89 for Basic will plan, $99 for Comprehensive will plan, $249 for Estate Plan Bundle.

Price (annual)

$99 to $209 per year.

Price (annual)

$19 annual membership fee.

Access to attorney support

No

Access to attorney support

No

Access to attorney support

Yes
Frequently asked questions
I'm planning to apply for SSI and Medicaid. Will prearranging and prepaying my funeral affect my eligibility?
How much should I expect to pay for my funeral if I prepay now?
What options do I have for funeral prepayment if I decide to pay in advance?
Advertisement
Fees 

Varies by Advisor (free initial consultation)

Fees 

$2,400 and up

per year (free initial consultation)

Promotion 

3-Month Satisfaction Guarantee

Promotion 

Get $300 reward

into Facet brokerage account for new members who transfer at least $5,000 within the first 90 days of their Facet membership.*

Promotion 

None

no promotion available at this time

Paid non-client promotion

Paid non-client promotion

Paid non-client promotion
Get more smart money moves – straight to your inbox
Sign up and we'll send you Nerdy articles about the money topics that matter most to you along with other ways to help you get more from your money.