What Is an Executor? Definition and Duties
An executor is legally responsible for carrying out the wishes of a deceased person and closing the estate.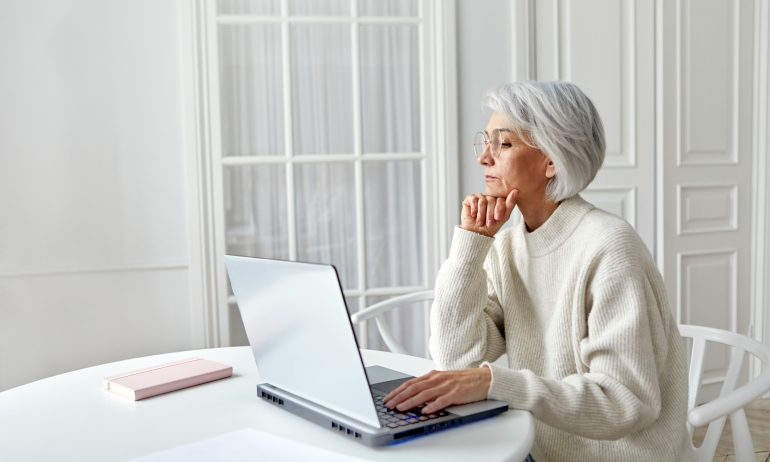 Many or all of the products featured here are from our partners who compensate us. This influences which products we write about and where and how the product appears on a page. However, this does not influence our evaluations. Our opinions are our own. Here is a list of our partners and here's how we make money.
---
The investing information provided on this page is for educational purposes only. NerdWallet, Inc. does not offer advisory or brokerage services, nor does it recommend or advise investors to buy or sell particular stocks, securities or other investments.
Being the executor of an estate is a huge responsibility that can be burdensome and time-consuming. Understanding the duties of an executor and what needs to be done can help alleviate undue stress during an emotional time.
An executor is a person, bank or trust company named in the will of a deceased person that is tasked with carrying out the wishes of the deceased and settling the estate. Depending on the state, an executor might also be called a "personal representative" or "administrator" of the estate.
What is the purpose of an executor?
After someone dies, several financial responsibilities and legal matters need attention. A death certificate must be filed, funeral expenses and outstanding liabilities must be paid, assets need to be distributed to heirs and many other tasks must be completed before an estate is closed. The executor is the person legally responsible for handling many of these duties.
If someone dies without a will or the will doesn't name an executor, the court will appoint someone to handle the affairs of the deceased.
What does it mean to be someone's executor?
An executor is legally bound to carry out the wishes of the deceased according to the will (if there is one) and to act in accordance with state laws.

The executor is responsible for distributing the estate's remaining assets to rightful heirs. If administration of the estate requires probate court proceedings, the executor must handle that as well. An executor is allowed to hire a probate lawyer to handle these proceedings, but this is usually dependent on how complicated the estate is. If you've been named the executor of a rather large estate or the estate contains complicated assets like commercial real estate or ownership of a business, it may be beneficial to hire an experienced professional.
Is an executor the same as a trustee?
An executor is not the same as a trustee.
Executors typically are associated with wills; trustees are associated with trusts.
Also, when a person creates a trust and puts assets into that trust, the trustee typically administers the assets for the benefit of the trust creator and/or beneficiaries, even if the trust creator is still alive. Executors typically begin their duties only after someone has died.
In general, people can't be the executors of their own wills, but sometimes people name themselves as the trustees of their own trusts.
Who is the best person to be your executor?
You can name a person close to you or an institution as the executor of your estate. Generally, an executor should be someone you trust: a family member, a close friend or perhaps a lawyer or an accountant you have history with.

Many states have laws that prevent certain people from being executors. For example, minors, convicted felons or someone who lives in a different state may be prevented from acting as an executor. Check the rules specific to your state before naming an executor in your will.

In some cases, the executor named in the will may be unable or unwilling to perform their duties. In that case, a different family member can volunteer to handle the duties of executor, or the court can appoint one. If you choose to accept a role as executor, you can also resign from the position at any time.
Are you looking for an online will app?
BEST FOR: Ease of use. COST: One-time fee of $159 per individual or $259 for couples. $19 annual membership fee thereafter.
What are the duties of an executor?
The responsibilities of an executor vary by state, but regardless of residency, the most important part of being an executor from a legal standpoint is the fiduciary responsibility. This means an executor must act in the best interest of the estate at all times, and failing to do so can result in a lawsuit.
Additional responsibilities of an executor include:
Filing the death certificate and will. The executor is responsible for coordinating with funeral directors and medical examiners to get a copy of the death certificate; the executor will likely need to prove they have authority to act on behalf of the estate. The executor also must track down a copy of the decedent's will and then file the will and death certificate with the probate court to begin settling the estate.

Notifying beneficiaries and creditors. The executor must notify beneficiaries named in the will (if there is one) and creditors that the person has died. Creditors have a limited amount of time to file a claim against the estate for debts outstanding. If they don't file a claim in the allotted time frame, they do not have legal recourse to claim money from the estate.

Appraisal and maintenance of property and assets. The executor must track down assets and get appraisals of the deceased's property as well as file an inventory with the court. In many cases, executors will hire someone to appraise property.

Handling ongoing expenses. It may take months for the deceased's property and assets to be transferred to a new owner. In the meantime, the estate must pay things such as mortgage payments, utility bills and other monthly expenses, and the executor is in charge of handling these bills. An executor can set up an estate account with a bank or financial institution to ensure these expenses are paid appropriately. If the decedent is owed outstanding payments (for instance, a final paycheck or life insurance payout that lists the estate as a beneficiary), the executor deposits these funds into the estate account.

Paying outstanding debts and taxes. If creditors file claims against the estate, the executor is obligated to pay off the debts using money from the estate or dispute the claim. The executor must also file a final tax return for the deceased and pay taxes owed.

Handling distributions to beneficiaries. Once all debts and taxes have been paid, the executor is in charge of handling distributions from the estate to beneficiaries and heirs according to the terms of the will and state laws.
How long does it take for an executor to settle an estate?
Being an executor of an estate can be an honor, but it can also be a burden. Even straightforward estates can take months to close. If the situation becomes complicated, it can take years.
If you're considering doing some estate planning, speak with anyone you are considering naming as an executor to make sure they are up to the task. And before agreeing to be someone's executor, make sure you understand the responsibilities.
Get more smart money moves – straight to your inbox
Sign up and we'll send you Nerdy articles about the money topics that matter most to you along with other ways to help you get more from your money.