Health Insurance Options for Early Retirees
Medicare kicks in at 65 for most people. Here's how to plug the gap.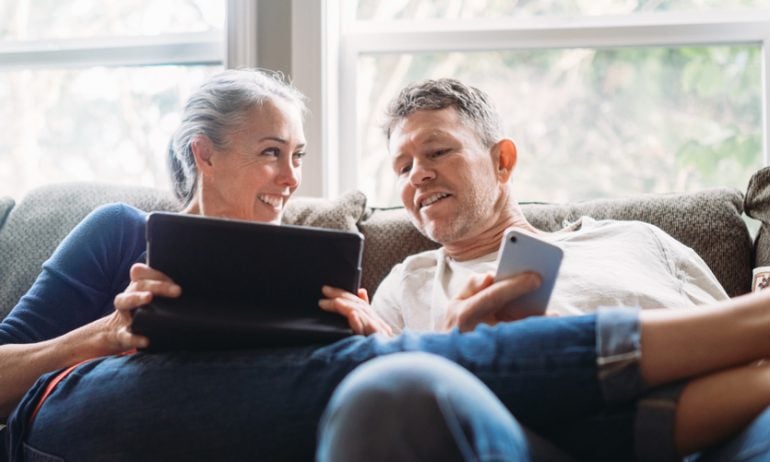 Many or all of the products featured here are from our partners who compensate us. This influences which products we write about and where and how the product appears on a page. However, this does not influence our evaluations. Our opinions are our own. Here is a list of our partners and here's how we make money.
---
The investing information provided on this page is for educational purposes only. NerdWallet, Inc. does not offer advisory or brokerage services, nor does it recommend or advise investors to buy or sell particular stocks, securities or other investments.
People who retire early — before age 65, when Medicare eligibility begins — need to find a health insurance option that can cover them in the meantime. Even if you don't retire too early for Medicare, a younger spouse might need coverage to bridge the gap until he or she can qualify, too.
Early retirement health insurance options
The best options for health insurance if you're an early retiree are:
Group employee health insurance.

Affordable Care Act individual or family plans.
Shopping for Medicare plans? We have you covered.
Best for member satisfaction

MEDICARE SUPPLEMENT, or Medigap, is private health insurance that covers "gaps" in traditional Medicare coverage. Compare options from our Medigap roundup.

Best for Medigap plan options

Best for premium discounts

Star ratings from CMS and on a 5-★ scale.
Group employee health insurance
Many companies offer group employee health insurance to current employees, and most of these employers subsidize the cost. People who retire usually lose that coverage for themselves as well as their spouses and children.
Health insurance for retirees used to be common at large firms, but now fewer than 1 in 5 big companies offer retiree medical benefits. Those that do may end coverage at 65 or may continue subsidizing at least some of the cost by contributing toward Medicare premiums and deductibles.
Roughly 1 in 10 employers offer a formal phased-retirement plan, which allows workers to cut back their hours (or switch to less demanding jobs) while typically still keeping benefits including health insurance. If your employer doesn't have a formal program, it may still be receptive to cutting you such a deal, especially if you're a strong performer.
Another option is to switch to an employed spouse's health insurance plan, if available. You may each have had your own coverage while working, or both opted to use your coverage because it was better. Even a mediocre group employee plan, however, may be better than the other choices.
Something to keep in mind: If you are 65 or older and covered under a currently employed spouse's health insurance plan, and the company employs 20 or more people, you can put off signing up for Medicare Part B a little longer. (Medicare Part A, which covers hospital care, is free, so sign up for that. But Medicare Part B, which covers doctor's visits, requires a monthly premium.)
If the company employers fewer than 20 people and requires you to sign up for Medicare Part B, though, you have to do so. Also, once your spouse stops being employed, even if he or she is still covered by the insurance, you'll need to sign up for Medicare Part B within eight months or you'll pay a permanent monthly penalty.
Affordable Care Act exchanges
Before the ACA went into effect, early retirees often faced breathtaking health insurance premiums, if they could get coverage at all. Insurers were allowed to deny people with even minor preexisting conditions and charge much higher rates for older people. Insurers also routinely capped payouts, so that people with serious illness or injury were potentially exposed to catastrophically high bills.
Those practices ended with the ACA, which also provides most people with subsidies to help make health insurance more affordable. You can start your search for a policy at HealthCare.gov, which will point you to your state's insurance exchange or to the federal one if your state doesn't offer an insurance marketplace.
Most people have to wait for open enrollment in November to get a policy, but losing coverage because of retirement is considered a "qualifying life event" that allows you to take advantage of a special enrollment period.
If you have health insurance at work but will lose it at retirement, and your employer had at least 20 employees, you have the right to use the Consolidated Omnibus Budget Reconciliation Act (COBRA) to extend coverage for 18 months. If you've become eligible for Medicare, the coverage for your spouse and children can last for 36 months.
Those time limits can be a problem. Another issue: COBRA coverage is expensive. You lose your employer subsidy, so you have to pay 100% of the total premium plus a 2% administration fee. Consider that in 2018, the average annual premium for family coverage was $19,616, according to the Kaiser Family Foundation. For singles, it was $6,896. Workers on average pay just 29% of the cost of family coverage and 18% of the cost of single coverage, so having to cover the whole bill can cause huge sticker shock. Most people can find a better deal from an Affordable Care Act exchange.
Looking for Unbiased Medicare Advice?
Chapter saves people over $1,000/year on their Medicare plans. You can reach them at (855)480-7438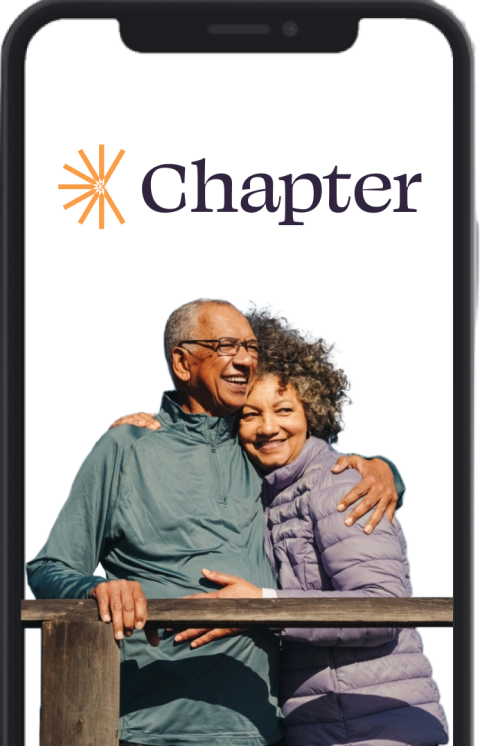 Other health insurance options retirees might consider
The following options have significant drawbacks, but may be an option for some.
Health sharing plans (also known as "health sharing ministries"), where members agree to pay one another's medical bills, aren't actually health insurance and may not be a good substitute for older people. These plans typically don't cover preexisting conditions or limit coverage of those conditions. That can be a serious problem for older people, most of whom have at least one chronic or recurring medical condition.
People with expensive, ongoing prescriptions may be out of luck, since the plans typically cover prescription drugs only for a specific, short-term need. Members can't be tobacco users and typically must be church-going Christians, among other restrictions.
Also, the plans emphasize that sharing is voluntary; participants aren't compelled by law or any binding contract to help you with your bills. If the idea of bill sharing with other like-minded people appeals to you, and you can qualify, make sure you understand the restrictions and limits of the plan before you sign on.
France is often cited as having one of the world's best health care systems, but Portugal, Italy and Malta have good affordable care as well, according to expat site International Living. Mexico, Ecuador, Costa Rica, Thailand and Malaysia are also good candidates, according to International Living and rival site Live and Invest Overseas.
You may be tempted to cross your fingers and go without coverage, hoping nothing bad happens. But even if you've never been sick a day in your life, you aren't immune to disaster.
A single illness or accident could result in massive bills. Some people are "judgment proof," which means they don't have assets or income a creditor can seize. You could be judgment proof if all your income is from Social Security and you don't own a home. Pension income, 401(k)s and most IRAs are protected from creditors as well.
In most states, though, home equity isn't completely protected, and assets outside of retirement accounts can be seized. If you're determined to roll the dice, consider talking to a bankruptcy attorney who's familiar with the creditor laws in your state so you can better understand how much you stand to lose.
Health Insurance Options for Early Retirees
| | | |
| --- | --- | --- |
| | | Often not available after retirement |
| | | No subsidy for higher-income people |
| | Can continue employer health care coverage for 18 months | No subsidy, so you pay 100% of the premium + 2% admin fee |
| | Affordable way for members to reduce some medical costs | Not insurance, not everyone qualifies, limited coverage of preexisting conditions |
| | Many countries have good quality health care at much lower cost | Requires uprooting your entire life; not for the timid |
| | No cost — until something goes wrong | Potentially bankrupting medical bills are one accident or illness away |
Shopping for Medicare plans? We have you covered.
Best for member satisfaction

MEDICARE SUPPLEMENT, or Medigap, is private health insurance that covers "gaps" in traditional Medicare coverage. Compare options from our Medigap roundup.

Best for Medigap plan options

Best for premium discounts

Star ratings from CMS and on a 5-★ scale.
Get more smart money moves – straight to your inbox
Sign up and we'll send you Nerdy articles about the money topics that matter most to you along with other ways to help you get more from your money.