Inherited IRA: How It Works & Distribution Rules
Withdrawal rules and taxes depend on your relationship and whether the account is a Roth IRA or a traditional IRA.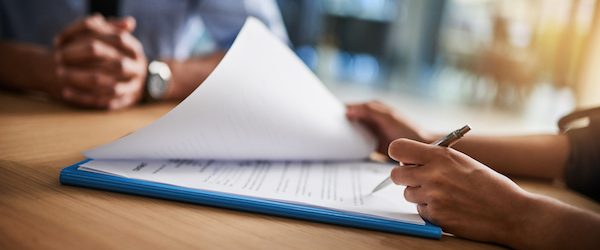 Many or all of the products featured here are from our partners who compensate us. This influences which products we write about and where and how the product appears on a page. However, this does not influence our evaluations. Our opinions are our own. Here is a list of our partners and here's how we make money.
---
The investing information provided on this page is for educational purposes only. NerdWallet, Inc. does not offer advisory or brokerage services, nor does it recommend or advise investors to buy or sell particular stocks, securities or other investments.
What is an inherited IRA?
When the owner of a retirement account dies, an inherited IRA is opened to facilitate the transfer of assets from the original owner to their beneficiaries. Inherited IRAs — also known as beneficiary IRAs — can be opened with inherited assets from traditional IRAs, as well as from Roth, SIMPLE, SEP or employee-sponsored retirement plans.
Distributions from an inherited IRA may be taxed differently depending on the account type; for example, assets inherited from a Roth IRA will be taxed differently than a traditional IRA. Any person, estate or trust can inherit an IRA, but spouses have more flexibility on using an inherited IRA.
Advertisement
Promotion 

None

no promotion available at this time

Promotion 

None

no promotion available at this time

Promotion 

Get up to $700

when you open and fund a J.P. Morgan Self-Directed Investing account with qualifying new money.
Inherited IRA rules for spouses
If you're the sole beneficiary of your spouse's IRA, you can take over the account (also known as a spousal transfer or "assuming" the IRA), and the IRS will treat it as though it has been yours all along. This means that you can continue to make contributions to the inherited IRA, and the schedule for required minimum distributions is reset so that it's based on your own life expectancy.
As the sole beneficiary, you can move the assets into your name a few different ways:
You can assume ownership by designating yourself as the owner of the existing account.

You can roll the assets from the deceased's account into an existing IRA in your name. Just make sure the inherited assets are taxed the same as the account you're rolling into (either a traditional or Roth IRA).

If you don't have an existing IRA, you can set up a new account in your name to roll the inherited assets into.

You can also take a lump-sum distribution to receive the assets as cash. However, before taking any distributions, you'll want to speak with a tax professional to understand any potential tax consequences.
Inherited IRA rules for non-spouse beneficiaries
A bit more administrative legwork is required if you're a non-spouse inheriting an IRA (solely or when it's left to multiple people) or a spouse who is not the sole beneficiary.
The IRS doesn't allow you to roll the money from an inherited IRA into one of your existing accounts. Instead, you'll have to transfer your portion of the assets into a new IRA set up and formally named as an inherited IRA; for example, (Name of Deceased Owner) for the benefit of (Your Name).

No additional contributions are allowed in the new, inherited IRA account.

Depending on when the account owner died, you may need to follow an RMD schedule that's based on the life expectancy of the deceased owner.
What are the distribution rules for an inherited IRA?
Most IRA beneficiaries must deplete an inherited IRA within 10 years of the account owner's death. This applies to inherited IRAs if the owner died after Dec. 31, 2019.
There's no limit on when or how often you withdraw money from the account, as long as the account is empty by the end of the 10 years. That is, you can choose to withdraw all of the money at once, you can leave it sitting there for a decade and then take it all out, or you can withdraw distributions over time. (Just note that with a traditional IRA, each withdrawal will be counted as income and subject to taxes in the year you make the withdrawal.)
There are some exceptions to the 10-year rule:
You inherited the IRA from your spouse. You can treat this account like it's your own. If it's a Roth IRA, you don't have to take any withdrawals in your lifetime. If it's a traditional IRA, required distributions start when you reach age 73. (See more on traditional IRA distribution rules.)

You're a minor child. You must start distributions, but they'll be figured based on your life expectancy. That rule applies only until you reach the "age of majority," which in most states is 18. At that point, you have 10 years to withdraw the entire account.

You're chronically ill or disabled. You can stretch the IRA distributions out over your lifetime.

You're not more than 10 years younger than the account owner. Withdrawals can be stretched over your lifetime.
If you inherited IRA assets from someone who died before Dec. 31, 2019, the 10-year rule does not apply and withdrawals typically can be stretched over the course of your lifetime.
What is the 5-year rule for an inherited IRA?
Roth IRA beneficiaries can withdraw contributions tax-free at any time. Note here that we're talking about Roth IRA contributions. Earnings from an inherited Roth can also be withdrawn tax-free, as long as the account had been open for at least five years at the time the account holder died.
The so-called five-year rule is critical: If the Roth IRA was less than 5 years old at the original owner's death, you'll owe taxes on the earnings you withdraw. (Here are more details on the 5-year rule for Roth IRA withdrawals.)
It's also important to note that while the original owner of a Roth IRA does not have to take RMDs over the course of their lifetime, beneficiaries who inherit a Roth IRA do have to take an RMD to avoid penalties. The penalty for missing an RMD can be as high as 50% of the account value, so make sure you understand the RMD schedule.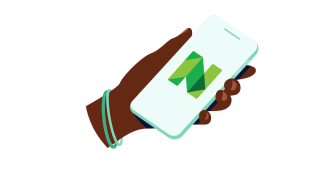 Nerd out on investing news
Subscribe to our monthly investing newsletter for our nerdy take on the stock market.
Taxes on withdrawing money an inherited IRA
As tempting as it might be to cash out an inherited IRA (called a lump-sum distribution), tread carefully. Going the "Vegas or bust" option could leave you owing a hefty sum when it's time to file your taxes. Withdrawals from a traditional IRA generally are taxable as income, at your income tax rate.
Get more smart money moves – straight to your inbox
Sign up and we'll send you Nerdy articles about the money topics that matter most to you along with other ways to help you get more from your money.