Is Bitcoin Safe?
Volatility is a part of investing in bitcoin, but there are other safety factors to be aware of.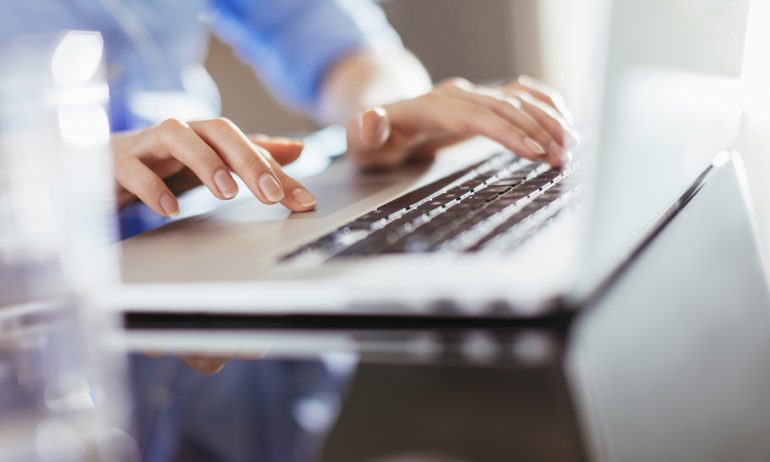 Many or all of the products featured here are from our partners who compensate us. This may influence which products we write about and where and how the product appears on a page. However, this does not influence our evaluations. Our opinions are our own. Here is a list of our partners and here's how we make money.
---
The investing information provided on this page is for educational purposes only. NerdWallet does not offer advisory or brokerage services, nor does it recommend or advise investors to buy or sell particular stocks or securities.
No investment is without risk, but investing in bitcoin carries different risks and responsibilities compared to traditional investments of stocks, bonds and funds. And the bitcoin investor plays a big role in keeping their bitcoin safe.
Here are some key things to know:
Many investors piled into after it broke the $20,000 barrier in December 2020 and continued its bull run into April, when the spot price surged above $64,000. But in the months after, the price began a long decline, with the spot price falling below $32,000 by early June.
Longtime investors in cryptocurrency had seen this before. Bitcoin reached its previous record high in December 2017, when the spot price came near $20,000, and one year later the spot price was below $3,400.
So when investing in bitcoin, understand that the value can drop quickly — and may take years to regain previous highs.
Unlike when you buy stocks, bonds or mutual funds, once you purchase bitcoin you have a greater responsibility to make sure it stays out of the hands of criminals.
For starters, you need to make sure you keep the private key of your digital wallet safe and secure, and you need to make sure you're able to find it again.
As bitcoin began its rise in early 2021, there were many cautionary tales in the media about newly minted multimillionaires stymied because they had lost their password — such as the story of a German-born San Francisco programmer who couldn't access his device, which was holding an estimated $220 million worth of bitcoin.
Many cryptocurrency experts advise transferring bitcoin into a cold wallet — an offline storage device, much like a USB stick — rather than keep the crypto stored on a hot wallet (one that is online). Cold wallet storage can help eliminate the risk of online theft, and such devices range in cost from $100 to $200. "I absolutely would recommend moving crypto into cold storage as soon as you buy it," says Jake Yocom-Piatt, cofounder of Decred, a cryptocurrency with a $1.5 billion market share.
But, again, beside remembering the private key password, you also now need to keep the physical device holding your bitcoin safe. A man in Wales accidentally disposed of a hard drive with 7,500 bitcoin — which would be worth about $263 million at the time of this writing.
Important to note: Some bitcoin providers, such as Robinhood, SoFi and PayPal, do not allow you to connect a private wallet and transfer your cryptocurrency off of their platform.
As bitcoin gains in value, so do the number of scams targeting bitcoin investors. The Federal Trade Commission reported in May that over a recent six-month stretch nearly 7,000 people lost $80 million to bitcoin schemes touting quick returns.
"Sites use fake testimonials and cryptocurrency jargon to appear credible, but promises of enormous, guaranteed returns are simply lies," the FTC noted. "These websites may even make it look like your investment is growing. But people report that, when they try to withdraw supposed profits, they are told to send even more crypto — and end up getting nothing back."
Also beware of phishing scams in which you receive emails that appear to be from a cryptocurrency exchange but are actually attempts to get you to reveal your passwords. The emails can appear legitimate, with correct logos and branding. Experts recommend not clicking on any links in these emails, and to contact the exchange directly if you get suspicious communications that ask for your password information.
Risk is inherent in any investment, but especially with bitcoin and other emerging cryptocurrencies.
It's important to take the long view with your investments, to keep your overall portfolio in balance, and never to purchase more bitcoin (or any single company stock, or other standalone investment) than you can afford to lose.
» Ready to invest? Here are our picks of the 
Of the online brokerages and cryptocurrency exchanges that NerdWallet reviews, the following give you the ability to buy or sell bitcoin: