Litecoin vs. Ethereum: What's the Difference?
These cryptocurrencies are among the most popular altcoins, but they work very differently.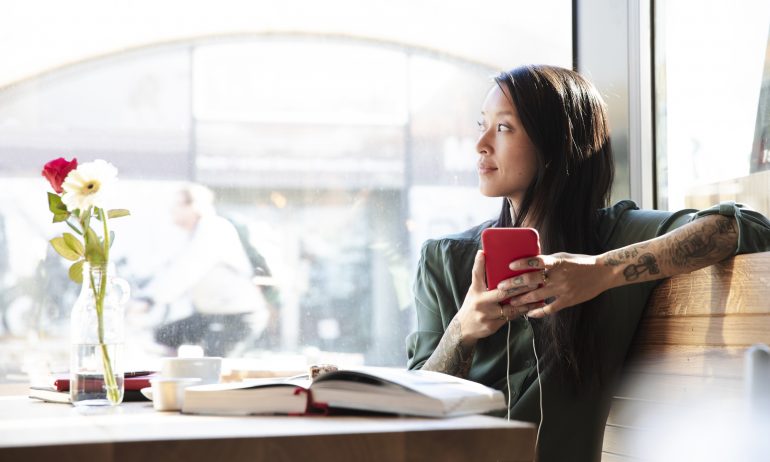 Many or all of the products featured here are from our partners who compensate us. This influences which products we write about and where and how the product appears on a page. However, this does not influence our evaluations. Our opinions are our own. Here is a list of our partners and here's how we make money.
---
The investing information provided on this page is for educational purposes only. NerdWallet, Inc. does not offer advisory or brokerage services, nor does it recommend or advise investors to buy or sell particular stocks, securities or other investments.
The main difference between Litecoin and Ethereum is that Litecoin was primarily developed for peer-to-peer payments. Ethereum, on the other hand, is set up to handle more elaborate transactions such as loans and can even support software applications.
Litecoin and Ethereum are among the best-known names in the world of cryptocurrency. And though their uses tend to be quite different, they share some common heritage. Both were created to solve what their developers saw as weaknesses of Bitcoin. Both are also widely available on top cryptocurrency exchanges.
Here are some of the critical differences between Ethereum and Litecoin:
Ethereum is the second-most valuable cryptocurrency after Bitcoin. Litecoin has a lower market value, having lingered around the 20th spot in rankings maintained by the research website CoinMarketCap.

Litecoin and Ethereum both rely on blockchain technology, as most cryptocurrencies do. However, they apply that technology differently. Litecoin uses a protocol known as proof-of-work, in which users can "mine" rewards for helping to verify transactions using powerful computers. Ethereum launched using proof-of-work, but has transitioned to a protocol known as proof-of-stake.

Ethereum's network tends to be relatively expensive to use, as transaction fees can sometimes cost more than $20 to carry out. Litecoin, on the other hand, is one of the lower-cost cryptocurrencies to use. The difference in fees is a function of the different incentive systems that the networks use to help prevent fraudulent transactions, though this may change with Ethereum's recent shift to the proof-of-stake system.
Litecoin vs. Ethereum: The basics
When comparing Litecoin versus Ethereum, it's helpful to understand their history, use and what they might look like going forward.
Litecoin was created in 2011 by developer Charlie Lee, who used Bitcoin's code as a jumping-off point to create a cryptocurrency he thought would be better for everyday users. Litecoin can confirm transactions faster than Bitcoin, for instance. It also has a larger supply, which Lee hoped would make spending easier than the comparatively scarce Bitcoin.
In the years since, Litecoin has been joined by thousands of new cryptocurrencies, including Ethereum. And while many so-called altcoins have failed in the years since Litecoin's creation, it has hung around as one of the most frequently used cryptocurrencies on the market. In May 2022, Litecoin's backers rolled out an upgrade they believe will improve the privacy of transactions and differentiate it from competitors.
Ethereum was introduced in 2014 by Vitalik Buterin, who had his own ideas about how to improve upon Bitcoin. Ethereum's innovation was that it allowed developers to build programs that could interact directly with its underlying network, a capacity that Bitcoin and many earlier generation cryptocurrencies such as Litecoin lack.
This capacity allows many applications of blockchain technology that were previously difficult to achieve. Ethereum supports what are known as smart contracts, software that can execute payments and other actions automatically when certain conditions are met.
The Ethereum network's native cryptocurrency is also known as Ether or ETH, and it can be used to pay for services on the network or as a general-purpose cryptocurrency. However, Ethereum also supports many other cryptocurrencies that trade distinctly from ETH but operate using its network.
Investment value of Litecoin vs. Ethereum
People who invest in Litecoin, Ethereum or any cryptocurrency are hoping that demand for their specific cryptocurrency will go up, pushing its market value higher.
The mechanics that drive demand for Ethereum and Litecoin are different, but they both relate to how useful people find them.
Ethereum cryptocurrency is required to carry out many transactions using the Ethereum network. If large segments of the population begin using applications such as games or financial software built on Ethereum, more people might want to buy ETH.
On the other hand, ETH has many competitors in its quest to become the basic protocol for decentralized technology. Ethereum was early to the space, but newer technologies, including Cardano and Solana, are trying to make a dent in its dominance. If people flock to those protocols instead, Ethereum may not be as popular.
Litecoin is not trying to compete with Ethereum. Its software is built to handle payments and simple transactions relatively cheaply, quickly and in relative privacy without the intervention of a central financial authority.
Litecoin has many competitors in this endeavor, including its inspiration, Bitcoin. But if Litecoin can secure a significant share of the market, that could also increase demand.
Another note of caution: Even though Ethereum and Litecoin are not direct competitors, their supporters hope that blockchain technology will reach a broad audience.
Decentralized services are often much more challenging to use than their centralized counterparts. As a result, many people may remain willing to pay the costs imposed by intermediaries such as banks and brokers in exchange for security and simplification.
If blockchain technology does not take off, the upside for any cryptocurrency will be limited.
Advertisement
Fees 

0% - 3.99%

varies by type of transaction; other fees may apply

Promotion 

Get $200 in crypto

when you sign up. Terms Apply.

Promotion 

None

no promotion available at this time

Promotion 

None

no promotion available at this time
The author owned Litecoin, Ethereum and Bitcoin at the time of publication.
Track your net worth and use our Nerdy tools to learn about how to save more for retirement.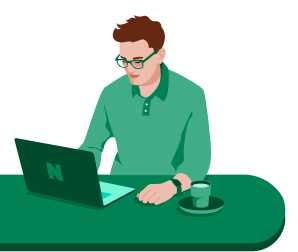 Get more smart money moves – straight to your inbox
Sign up and we'll send you Nerdy articles about the money topics that matter most to you along with other ways to help you get more from your money.