What's a Typical Mutual Fund Expense Ratio?
These fees vary widely, even among the same type of fund. Shop around.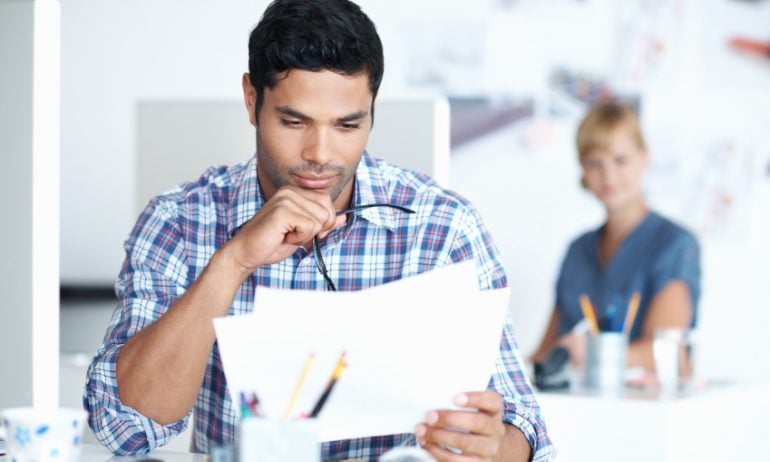 Many or all of the products featured here are from our partners who compensate us. This may influence which products we write about and where and how the product appears on a page. However, this does not influence our evaluations. Our opinions are our own. Here is a list of our partners and here's how we make money.
---
The investing information provided on this page is for educational purposes only. NerdWallet does not offer advisory or brokerage services, nor does it recommend or advise investors to buy or sell particular stocks or securities.
If you're an investor, you need to know about expense ratios. These fees — inherent in all mutual funds, index funds and exchange-traded funds — can significantly drag down your portfolio returns. And although they can't be avoided completely if you invest in these funds, you can take steps to keep these costs as low as possible.
An expense ratio is an annual fee expressed as a percentage of your investment — or, like the term implies, the ratio of your investment that goes toward the fund's expenses. If you invest in a mutual fund with a 1% expense ratio, you'll pay the fund $10 per year for every $1,000 invested. That money is swept out of your investment in the fund, meaning you won't get a bill for the charge. That's one reason why these fees are easy to miss.
The other reason? They're not so easy to find. You have to dig into the fund's prospectus — available on the fund company's website, or you can look on the fund's information page on your online broker's or retirement plan provider's website. If you work with a financial advisor, he or she should also share information about these expenses with you.
Over time, expense ratios can really eat into your returns. This calculator will show you how the difference between two expense ratios adds up over time.
To figure out if you're paying too much, it helps to know how much you should be paying. These fees vary widely, even among the same type of fund. For example, a Standard & Poor's 500 fund offered by one broker could charge significantly more than a similar fund offered by another broker; a simple switch could save you money without sacrificing returns. To recognize whether you're paying too much for your investments — or know if you should pat yourself on the back for getting a good deal — you should occasionally shop the funds offered by your broker to see if you can find a similar fund for less. Likewise, you can look at funds offered by other brokers, as switching may offer enough of a savings to be worth the hassle.
It also helps to know the asset-weighted average expense ratio for various fund categories, so you can see where you stand. This number represents the average expense ratio that investors are paying.
» How do these funds differ? Read
When you compare your fund's fees, be sure you're comparing apples to apples — in other words, funds of both the same type and the same investment approach. Actively managed mutual funds employ a professional manager who makes investment decisions on a day-to-day basis; these funds will charge more as a result.
and exchange-traded funds track an index rather than having a professional manager. By saving on that cost they can charge lower fees to investors.
Yes, you should focus on and understand these fees. But you also want to look at other costs that can be a drag on your portfolio, such as administrative fees in a 401(k) or other employer-provided retirement plans, and mutual fund sales loads. If a portion of your portfolio involves stock trading, you'll pay commissions on each trade. Those commissions generally apply to exchange-traded funds as well, because they trade on an exchange like a stock. But these days, many full-service brokers and IRA account providers offer a wide range of commission-free ETFs, letting you avoid those costs on ETF trades.
» Ready to invest? See the full list of our .