Robinhood vs. 5 Alternatives
Here's how Robinhood compares to other online brokerages and investment apps.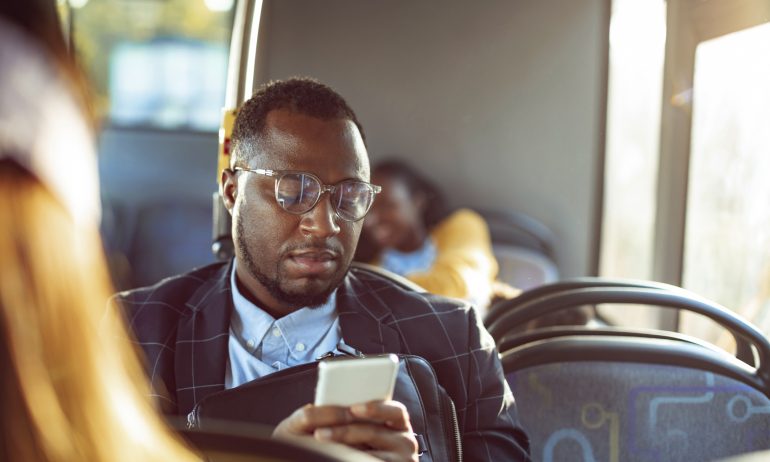 Many or all of the products featured here are from our partners who compensate us. This may influence which products we write about and where and how the product appears on a page. However, this does not influence our evaluations. Our opinions are our own. Here is a list of our partners and here's how we make money.
---
The investing information provided on this page is for educational purposes only. NerdWallet does not offer advisory or brokerage services, nor does it recommend or advise investors to buy or sell particular stocks or securities.
For some, Robinhood is synonymous with "investment app." When the company started offering free trades in 2015, it had an enormous advantage over most major brokerages that were charging customers for every trade. However, Robinhood's competitors quickly followed suit, and today commission-free trading is standard, not special.
And while Robinhood remains the face of the individual investor movement — and it continues to score well on user experience and low costs in our analysis of online brokerages — other brokers and investment apps like Robinhood surpass the first-mover in other areas, and may fit as an alternative or supplemental investment account.
» Open a second brokerage account?
When it comes to finding a broker that's right for you, the key is identifying what your investment goals are and finding a broker that will help you meet them.
Robinhood has been credited for bringing about an enormous change in the brokerage industry: doing away with trade commissions. The app offers a sleek, easy way to trade stocks, options, exchange-traded funds and cryptocurrency, and has been regularly unveiling new products. Most recently, Robinhood added fractional shares, automatic contributions and even IPO access to its offerings.
However, Robinhood has also been the focus of complaints from the Securities and Exchange Commission, lawsuits and public outrage over some of its practices. In June 2021, the company paid nearly $70 million in fines and restitution — the largest financial penalty ever levied by the Financial Industry Regulatory Authority.
Below are five comparisons discussing how Robinhood's competitors stack up in various categories.
Fidelity may be one of the largest brokerages in the country — it manages an astounding $10.4 trillion in assets — but that doesn't mean it's too big for beginner investors. The brokerage tops our because it offers a comprehensive brokerage service that grows with you as your investment needs evolve.
However, you won't find cryptocurrencies at Fidelity, nor the trimmed-down, sleek user experience Robinhood users have come to love.
If you're committed to using a mobile-first investment app like Robinhood but are wondering what else is out there, Acorns ranks second on our list of the (just behind Fidelity). However, Acorns is a very different product from Robinhood; it's mostly geared toward long-term savers. It's part robo-advisor, part savings account, part full-service brokerage, and offers three tiers of service for three different flat monthly fees.
One of its signature offerings, though, is its round-ups: Use an Acorns debit card (or another linked card) for everyday purchases, and Acorns will "round up" the change and automatically invest it for you.
If you're looking to invest in individual stocks, though, Robinhood may be the better choice. With Acorns, your only option is to invest in preset portfolios, which the app will help you choose based on your risk tolerance. To be sure, these diversified portfolios are a responsible way to invest long-term, but you won't have the same investing experience and freedom as you have with Robinhood.
If you're using Robinhood to trade cryptocurrencies, it's important to understand that at this time, the app has very limited functionality. With Robinhood, you don't have access to your crypto wallet, meaning you won't be able to send or receive the coins you purchase. Cryptocurrency trading on Robinhood still feels like an afterthought; the app's primary focus is still easy, free stock trading, not cryptocurrencies. Gemini, on the other hand, is all about cryptocurrencies, and you'll find you have much more control over the coins you buy. For example, you can send and receive coins directly from your Gemini wallet, join liquidity pools that offer a fixed interest rate and explore other decentralized finance applications.
However, if it's only price appreciation you're looking for in crypto — and you're OK choosing from a limited selection — Robinhood still may be the better choice. Crypto trading through Robinhood is completely free, whereas Gemini's fees are relatively high.
Retirement may feel like a long way away, but one of the most important factors in building up retirement savings is actually time itself. So, if you've got a lot of time and the ability to put away at least a little money for retirement, you may be in a great place to start investing long-term.
However, Robinhood currently only offers a taxable brokerage account. When it comes to retirement savings, there are much better account types (such as individual retirement accounts) that offer valuable tax benefits. And Charles Schwab is a leader in this space.
Similar to Fidelity, Charles Schwab is big, managing nearly $6.7 trillion in assets as of the end of 2020. But don't let that intimidate you. Charles Schwab is one of many major brokerages that have kept pace with the evolving fintech space, offering a highly rated app, commission-free stock, options and ETF trades and fractional shares of S&P 500 companies.
But just because you're funding a retirement account doesn't mean you can't supplement your long-term savings with a taxable brokerage account like what Robinhood offers. There's something to be said for Robinhood's simplicity, and once you've set up and funded a retirement account, Robinhood may still be an appropriate way to dabble in stock trading outside of your core portfolio.
Webull is a relative newcomer, but has quickly earned a spot as an alternative to Robinhood because of how similar the two are. Webull is easy to use, sleek on mobile and offers free trades on stocks, options and cryptocurrency, much like Robinhood. In fact, it's hard to find a brokerage that beats either Robinhood or Webull on cost. However, Webull offers tools intermediate and advanced traders may appreciate, but won't find on Robinhood.
That said, Robinhood's simplicity is a large part of its appeal. If you're considering using Webull as an alternative, you may have a bit of a learning curve as you make your way around the new tools, charts and overall experience. What's more, Robinhood gains an edge over Webull when it comes to IPOs. With its new IPO Access feature, retail investors have the chance to buy into IPOs before they start trading on the market.