Is Anxiety a Disability? SSDI Eligibility Requirements
Yes, anxiety can be considered a disability. If you meet certain criteria, you might qualify for benefits.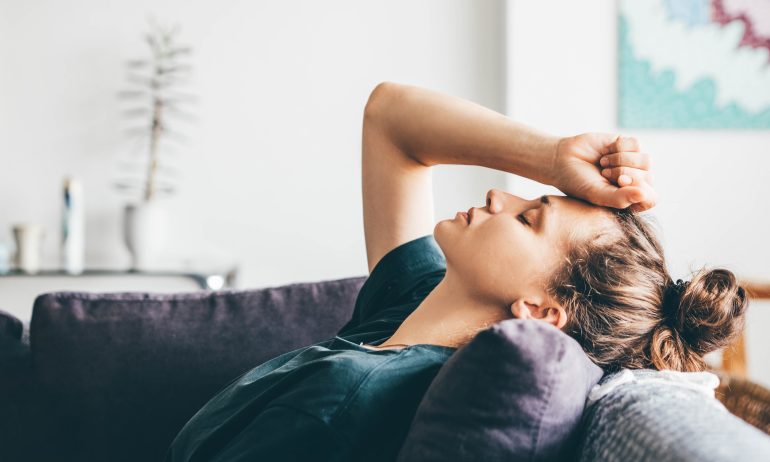 Many or all of the products featured here are from our partners who compensate us. This influences which products we write about and where and how the product appears on a page. However, this does not influence our evaluations. Our opinions are our own. Here is a list of our partners and here's how we make money.
---
The investing information provided on this page is for educational purposes only. NerdWallet, Inc. does not offer advisory or brokerage services, nor does it recommend or advise investors to buy or sell particular stocks, securities or other investments.
Anxiety can be considered a disability. If you have severe anxiety symptoms that prevent you from working and you meet certain criteria, it's possible to qualify for Social Security Disability Insurance (SSDI) benefits.
Applying for disability benefits takes time, though, and most claims are denied. To increase your chances of getting approved, you'll need to show robust medical documentation. Consider getting an experienced disability lawyer to help you put together a strong case.
Best for member satisfaction

MEDICARE SUPPLEMENT, or Medigap, is private health insurance that covers "gaps" in traditional Medicare coverage. Compare options from our Medigap roundup.

Best for Medigap plan options

Best for premium discounts

Star ratings from CMS and on a 5-★ scale.
Get more smart money moves – straight to your inbox
Sign up and we'll send you Nerdy articles about the money topics that matter most to you along with other ways to help you get more from your money.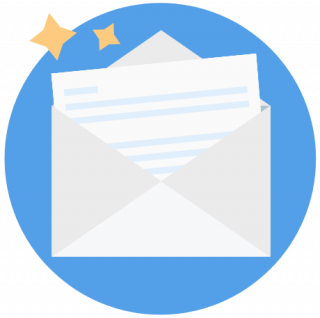 Work accommodations for anxiety
The Americans with Disabilities Act (ADA) requires that reasonable accommodations be made in the workplace (assuming the employer is able to do so) for employees with disabilities, including mental health conditions and anxieties. Common accommodations for workers with anxiety might include:
Quieter workplace environments.

The ability to work from home.

Flexible scheduling to allow for medical appointments. 
If your employer refuses to provide reasonable accommodations for anxiety, this could be considered discrimination. If you believe you're being discriminated against on the basis of disability, you can file a complaint with the U.S. Equal Employment Opportunity Commission within 180 days of when the discrimination occurred. You might be entitled to a remedy such as a reassignment, promotion or back pay.
What type of anxiety qualifies for disability benefits?
Your anxiety needs to be found to be a medically determinable impairment of your daily life in order to qualify as a disability for SSDI, says Amanda J. Bonnesen, an attorney with Berger and Green Attorneys at Law, an injury and disability law firm based in Pittsburgh.
The Social Security Administration's definitions
The Social Security Administration (SSA) will first consider whether your supporting medical documentation aligns with the adult medical listing for anxiety in the SSA Blue Book, the guide that lists medical specifications to qualify for disability.
For anxiety disorders: Patients must display several overlapping symptoms, starting with three or more of the following:
Difficulty concentrating.
For anxiety that's medically diagnosed as agoraphobia or a panic disorder: The condition must cause a person to have a disproportionate fear or anxiety about two separate situations (like interacting with other people and using public transportation) and/or cause persistent panic attacks.
Along with those indicators, you'll also have to show either:
Certain functional limitations.
Or a history of having a serious or persistent anxiety disorder for at least two years and receiving treatment for it.
If your medical records don't exactly match the criteria in the Blue Book, the SSA will move on to analyze your work history. That usually includes consulting with vocational experts, physicians and/or therapists to formulate what they see to be a person's functional limitations, and whether or not the condition is impacting the ability of a person to do their job.
A disability attorney will typically try to get a claim approved "by showing that even though a client is in treatment, the best functionality this person is going to have still prevents this person from attending work regularly," Bonnesen says. "Or, if they do attend, they're not able to stay on task, maybe requiring moments to leave work to gather themselves, or to leave altogether because of their symptoms."
How likely is it that the SSA will approve my SSDI application?
The likelihood of your SSDI application being approved depends greatly on the details of your specific case.
For claims filed from 2010 through 2019, 31% of disabled-worker applications were granted benefits. As of December 2021, about 4% of SSDI recipients received benefits due to "other mental disorders," a category that includes anxiety.
"The problem is, at every stage of the game there's a human being on the other end making that decision," Bonnesen says. "So unfortunately, as much as they try to make it objective with rulings, laws and federal codes, there's still a human being interpreting it. There's no way to take the subjectivity completely out of it."
Julie Burkett, an attorney who serves on the board of directors for the National Organization of Social Security Claimants' Representatives (NOSSCR), says she recently had two decisions handed down regarding anxiety disorders in the same week, one that was approved and one that was denied.
The likelihood of getting a claim for anxiety approved? "It's possible, but not a given," she says.
SSDI benefits for anxiety
How much income a person can bring in through SSDI is dependent on several factors.
"What Social Security will do is analyze your earnings history pooled through the IRS," Bonnesen says. Social Security then uses its own formula to calculate a monthly benefit.
Of those awarded benefits, payments typically amount to more than part-time wages but not as high as a full-time salary, Bonnesen says. The average disability payment is $1,489 in 2023 and $1,537 in 2024. This is barely above the federal poverty level.
How to improve your chances of qualifying for SSDI
Applying for SSDI can be a challenging task. There are a few things you can do to help improve your chances of qualifying.
Try every recommended treatment
The SSA is looking for medical conditions where the person is doing everything medically recommended to get better and the treatments are just not helping them stabilize, says Bonnesen. Someone who drops out of treatment or only sees a primary care physician — as opposed to therapists and specialists — won't be considered, she notes.
Communicate clearly and frequently with your medical team
Be sure to communicate all of your symptoms with your doctors and therapists. 
"Don't assume or take for granted that the first time you tell them something, that will carry through," Bonnesen says. "Be vocal the whole time, or your records won't reflect what you're suffering with."
Follow your doctor's orders
If your doctor recommends a course of action or treatment for your condition, you'll want it documented that you're doing what they recommended, says Burkett.
Avoid alcohol and recreational drugs
If you drink or use recreational drugs and have anxiety, the SSA will need to determine whether you'd still suffer from anxiety without the interference of those substances. This makes the process more difficult.
Get to know the parameters for continuing to work
"A person cannot be working full time. That's the whole standard," Bonnesen says. "Social Security compensates individuals who are unable to work full time, on a consistent and ongoing basis, due to a condition lasting or expected to last 12 months or longer."
Since the application process can take a while, people can work part time, within certain limits, while waiting on their decision. That's typically under 40 hours a week, with gross monthly earnings that are less than a certain amount. The substantial gainful activity limit for 2023 is $1,470 per month ($2,460 if you're blind). In 2024, the limit is $1,550 per month ($2,590 if blind).
Once your application has been accepted, there is a trial period of nine months allowed for someone to receive full benefits and test their ability to work, regardless of how much they make.
If it seems like qualifying for SSDI requires jumping through a lot of hoops, that's because it does.
"Representation can help so much, because it allows an individual to focus on what they need to do with their health team, rather than worrying about paperwork with the administration or deadlines or gathering records," Bonnesen says.
Look for a disability lawyer with experience working on claims like yours, with a high rate of successful outcomes. Disability lawyers work on contingency, meaning they won't be paid unless your claim is approved. The SSA also sharply limits how much disability lawyers can charge in fees.
Frequently asked questions
If I'm denied SSDI once, can I reapply?
What records do I need to share with the SSA to qualify for SSDI?
What if my anxiety keeps me from being able to handle everything I need to do to apply?
Still deciding on the right carrier? Compare Medigap plans
Get more smart money moves – straight to your inbox
Sign up and we'll send you Nerdy articles about the money topics that matter most to you along with other ways to help you get more from your money.