Thinking of Taking Social Security Early? What to Know
From a bigger check to a bigger spousal benefit, there are advantages to waiting to claim.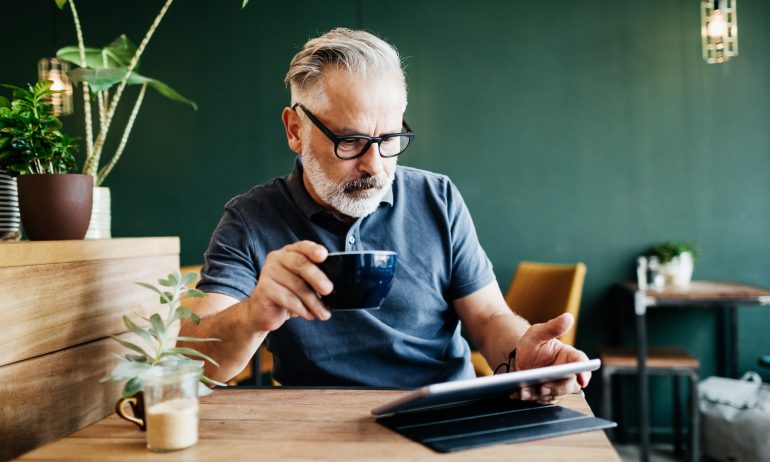 Many or all of the products featured here are from our partners who compensate us. This influences which products we write about and where and how the product appears on a page. However, this does not influence our evaluations. Our opinions are our own. Here is a list of our partners and here's how we make money.
---
The investing information provided on this page is for educational purposes only. NerdWallet, Inc. does not offer advisory or brokerage services, nor does it recommend or advise investors to buy or sell particular stocks, securities or other investments.
Forty-two percent of Americans plan to file for Social Security early while continuing to work, according to a July 2022 survey from the Nationwide Retirement Institute. That's up from 36% in 2021.
There's a lot to know about claiming early. Not only are your benefits reduced, but if you're still working, you might get even less. The earlier you claim, the less your spouse will get if they're claiming spousal or (eventually) survivors benefits.
On the other hand, you'll also have more cash on hand to cover immediate financial needs, which may be a factor in your decision. Here's what to consider.
When you claim Social Security early, your benefit will be up to 30% less than it would be if you claimed at full retirement age, which is age 66 to 67 depending on your birth year. And for every year between full retirement age and age 70 that you wait to claim, your benefit goes up another 8%. It may not seem like much in a month-to-month comparison, but over time it can make a big difference.
"In our experience, people know they're going to get less," says Ryan Salah, a certified financial planner in Towson, Maryland. But measuring the impact over 20 to 30 years can surprise people. "Cumulatively, it could be over $200,000," he says.
There's a break-even age for everyone — an age at which you'll have earned more money from larger, delayed benefits than you would from getting a smaller check for a few extra years. That point will depend on when you claim your benefits, but planners agree it's somewhere around age 80.
"The sweet spot — and this is from our financial planning software — is typically between ages 78 to 85," Salah says. "That's quite a range. Typically, if you're going to live past 80, it would be more appropriate for you to wait."
Benefits may be reduced if you're still working
If you claim early Social Security and you're still working — even as a freelancer or consultant — you could lose some of your benefits if your earnings pass a certain threshold. In 2023, if it's not the year you turn full retirement age, you'll lose $1 of benefits for every $2 you earn over $21,240. The equation is more generous in the year you hit full retirement age, but it's still something to keep in mind.
Since your retirement benefit is based on your 35 highest-earning years, "theoretically, your later payments can increase because of additional earnings," says David Haas, a CFP in Franklin Lakes, New Jersey. "However, this is rarely meaningful unless your earnings are unusually high."
Your decision might affect a spouse
Because spouses (current or past) may decide to collect a Social Security benefit that's based on the size of yours, your decision to take early Social Security can reduce what they will receive.
Consider the common scenario, for instance, of a breadwinner who takes early Social Security and then dies before their spouse — where does that leave the surviving spouse? What will they live on? "Social Security is a tool," Haas says, and by delaying it, you can maximize that part of your spouse's retirement income.
You can collect at ages other than 62, 67 or 70
It's tempting to hit a Social Security milestone age and think you've got to make a decision: Claim at 62 or wait until 67 or 70? But there's a lot of breathable air between 62 (the earliest age you can claim) and 70 (when your benefits max out).
"We like to remind people that you can take it at 64," Salah says. "You can take it at 68. It doesn't have to be those hard numbers we all focus on."
This also eases people's minds, he says. They think, "'I really don't have to make this decision right now, I can wait,'" Salah says. "'And if I wait another year, I'm going to get a little more.'"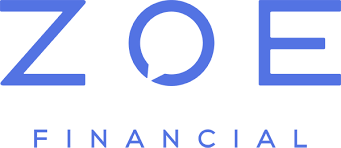 Managing your wealth is hard. Zoe Financial makes it easy.
Find and hire fiduciaries, financial advisors, and financial planners that will work with you to achieve your wealth goals.
Paid non-client promotion
You can take retirement savings first
Some people go for early Social Security in an attempt to delay tapping retirement savings. But the equation also works the other way: For every year you delay Social Security, you give your benefit amount time to grow, and it's guaranteed to do so — unlike the stock market, which isn't a certainty.
"The wager should be, 'What if I live too long?'" says George Gagliardi, a CFP in Lexington, Massachusetts. When considering if you should dig into your retirement savings, "do the math," he says. How do the numbers work if you have to take from retirement savings now but you earn more from Social Security later?
On the other hand, if you don't have the savings to cover the spread, and you can't keep working, you may not have a choice in taking Social Security early. "The only times I've seen people take it and I don't argue," Gagliardi says, "is when they desperately need it."
Get more smart money moves – straight to your inbox
Sign up and we'll send you Nerdy articles about the money topics that matter most to you along with other ways to help you get more from your money.