Tether (USDT) Cryptocurrency: Current Price and How It Works
Tether aims to be as dependable as conventional fiat currencies like the U.S. dollar, with the added benefits of blockchain technology.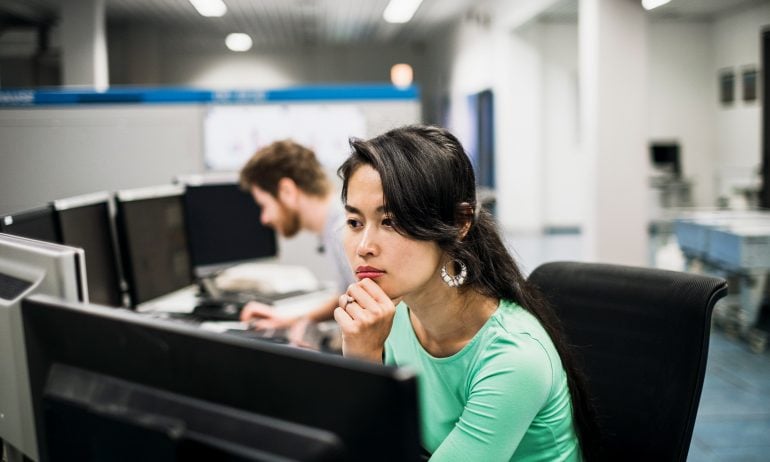 Many or all of the products featured here are from our partners who compensate us. This influences which products we write about and where and how the product appears on a page. However, this does not influence our evaluations. Our opinions are our own. Here is a list of our partners and here's how we make money.
---
The investing information provided on this page is for educational purposes only. NerdWallet, Inc. does not offer advisory or brokerage services, nor does it recommend or advise investors to buy or sell particular stocks, securities or other investments.
Tether (USDT) is the oldest and largest of several relatively new digital assets called stablecoins. Stablecoins are backed by a reserve of cash, commodities or other assets as a way of keeping their value stable. What Tether aims to do is offer investors a cryptocurrency that is just as dependable as conventional fiat currencies like the U.S. dollar or the euro, with the added benefits associated with blockchain technology.
Created in 2014, Tether has quickly grown into a popular holding for cryptocurrency investors. As of May 2022, Tether has approximately 73 billion USDT tokens in circulation. In order to achieve price stability at $1 per coin, Tether was built as a digital token that is "pegged" to the U.S. dollar, meaning that for each USDT token, Tether should have $1 in reserves (In several places on its website, Tether states that its tokens "are backed 100% by Tether's reserves.").
Advertisement
Fees 

0% - 3.99%

varies by type of transaction; other fees may apply

Promotion 

Get $200 in crypto

when you sign up. Terms Apply.

Promotion 

None

no promotion available at this time

Promotion 

None

no promotion available at this time
USDT cryptocurrency exists on various blockchain platforms, but Tether is the only party that can issue or remove tokens from circulation. Tether will issue USDT tokens only to users who have been verified through know-your-customer procedures.
Verified users deposit fiat currency (such as U.S. dollars) into Tether's bank account. Once Tether has received the deposit, it issues new USDT tokens on a one-to-one basis that are then sent to the user's crypto wallet. For example, if you deposit $1,000, Tether will issue 1,000 USDT tokens to your wallet, minus any fees.
Once a user has received their USDT, they may use it for blockchain transactions. USDT can also be traded, transferred, or simply stored in a crypto wallet for later use. The key to Tether's popularity thus far is that users should always be able to "cash out" and redeem their tokens for traditional fiat currency.
According to Tether's website, users can simply deposit their tokens into their account at tether.to. Once tokens are redeemed for traditional cash, Tether removes those tokens from circulation and sends an equal amount of fiat currency to the user's bank account.
Tether is a stablecoin pegged to the U.S. dollar, meaning that its price should stay constant. In 2022, stablecoins were impacted by some of the volatility that had been more common across other types of cryptocurrency. More on that below, but this chart shows Tether's historical and current price:
Tether and stablecoin stability
In May 2022, another popular stablecoin called TerraUSD (UST) collapsed, sending panic through the cryptocurrency markets. In the fallout, investors redeemed more than $10 billion in Tether tokens, resulting in a huge dip in its circulating supply. On May 12, Tether's value briefly dipped to 95 cents per token. This dip was brief, and Tether soon regained its peg to the U.S. dollar. However, the mere presence of price volatility for a stablecoin may be cause for concern, and many investors are calling for more transparency about Tether's reserves.
Tether released a statement on its website addressing the volatility, claiming that "USDT is, quite simply, fully backed by collateral," and that the recent price fluctuation "does not mean that USDT has broken its peg. It only signifies that there is more demand for liquidity than exists on that exchange's order books." The statement also points out that Terra was an algorithmic stablecoin not fully backed by reserves.
Many crypto watchers have pointed out that Tether's ability to redeem over $10 billion in the span of a few days might actually be a good sign. Tether did, after all, honor every request for token redemption, and still maintains its $1 peg. In its statement, Tether argues that "almost no bank in the world would be able to process a withdrawal request for 10% of its assets in the same timeframe, much less a few days. Tether's ability to redeem $10 billion is a real-time demonstration of its strength, and the confidence the larger crypto ecosystem has in USDT."
While Tether survived this stress test, complete transparency about its reserves is lacking. Cryptocurrency investors interested in purchasing Tether should do their research or speak with a financial professional before moving forward.
Disclosure: The author held no positions in the aforementioned investments at the original time of publication.
Track your net worth and use our Nerdy tools to learn about how to save more for retirement.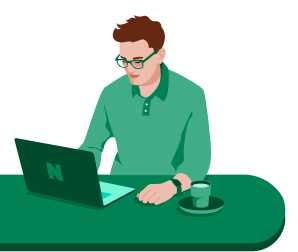 Get more smart money moves – straight to your inbox
Sign up and we'll send you Nerdy articles about the money topics that matter most to you along with other ways to help you get more from your money.