Roth IRA: What it is and How it Works
Roth IRAs are retirement accounts that offer valuable tax benefits, including tax-free growth on your investments.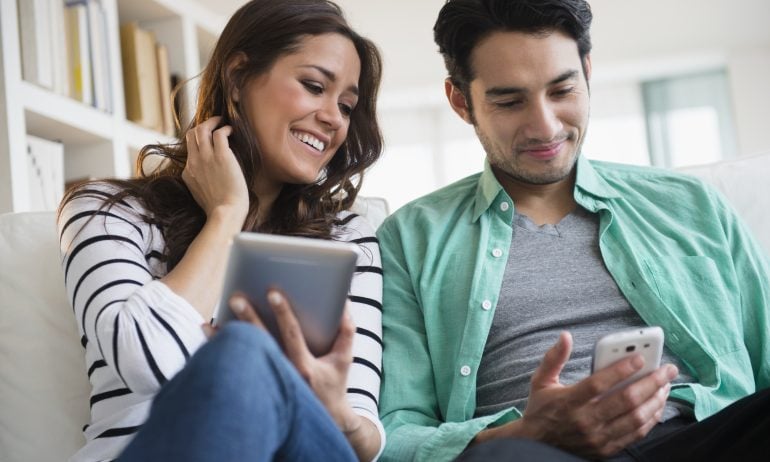 Many or all of the products featured here are from our partners who compensate us. This may influence which products we write about and where and how the product appears on a page. However, this does not influence our evaluations. Our opinions are our own. Here is a list of our partners and here's how we make money.
---
The investing information provided on this page is for educational purposes only. NerdWallet does not offer advisory or brokerage services, nor does it recommend or advise investors to buy or sell particular stocks or securities.
A Roth IRA is an  that provides tax-free growth and withdrawals.
The 2021 contribution limit is up to $6,000 ($7,000 if 50 or older) for below $140,000 (single filers) or $208,000 (married filing jointly). People 59½ years or older holding accounts for at least five years can withdraw money without paying federal taxes.
» Are you on track for retirement? Use our
You pay taxes on your investment up front, you let your money compound, and then your withdrawals in retirement are tax-free. You can even pull from a Roth IRA when emergencies arise, though it's probably best to avoid draining retirement savings during your working years unless you've exhausted all other options.
The Roth IRA has including:
There are many advantages to a Roth IRA, but nothing's perfect. Here are a couple of disadvantages to consider:
Anyone can open a Roth IRA, as long as they meet the qualifications:
You must be under the income limit. To contribute to a Roth IRA, your 2021 modified adjusted gross income must be $140,000 (single filers) or $208,000 (married filing jointly). The strategy offers a workaround to these limits. (IRS Publication 590-A, Worksheet 2-1 has complete instructions on figuring MAGI for Roth IRAs.)
You have to have earned income. You must have income from work (the IRS term is "taxable compensation"). The max you can contribute to a Roth in a year is your income from work or $6,000 ($7,000 if you're age 50 or older), whichever is less.
Read our page for more details on Roth IRA income limits and the exceptions to them.
Step 1: Decide how you want to manage your account, whether that means investing the money yourself or outsourcing. You have three primary options which include:
Most online brokers, banks and robo-advisors offer Roth IRAs.
Step 2: Choose a brokerage or bank to open your ROTH IRA account. Some things to keep in mind when choosing include account maintenance fees, account transfer fees, and whether they offer commission-free ETFs or mutual funds.
Step 3: Invest your money. If you go the DIY route, choose what you want to invest your money in, be it mutual funds, stocks, bonds, exchange-traded funds (ETFs) or bank savings products. If you want to invest in stocks and bonds, you may want to open your Roth at a brokerage or robo-advisor rather than at a bank. (Here's more on how to .)
You can add money over time. A lump sum or smaller contributions over the course of the year are fine, as long as your contributions don't exceed $6,000 ($7,000 if you're 50 or older) or your taxable compensation, whichever is smaller. You can also add money to a Roth by.
» Want the deep dive? Here are all of our top picks for the
Here are a few withdrawal and distribution rules you must follow:
» Check out our easy explainer on
If you want an immediate tax break, consider a . If you like the idea of tax-free income in retirement, a Roth IRA is a good idea.
Roth IRAs are a smart savings tool for younger people just starting out, because they're likely to face higher income tax rates as they move along in their careers. Someone further along on their career path may also like a Roth IRA, because they provide tax-free income in retirement. That provides what some financial advisors call "tax diversification."
Money stashed in accounts, such as 401(k)s and traditional IRAs, leads to tax bills in retirement. A Roth IRA can offer a convenient way to manage that tax bill; for example, by pulling at least some income from the Roth to avoid being pushed into a higher tax bracket.
Ready to get started? Here's everything you need to know about owning and operating a Roth IRA.
Information for starting an account.
See our picks for good places to open an account.
Once the account is open, how do you put the money to work?
There are many kinds of IRAs; see which ones fit you.
These tips could help you have more later.
Understand how and when to get your money out.