What Is a Will and How Can You Make One?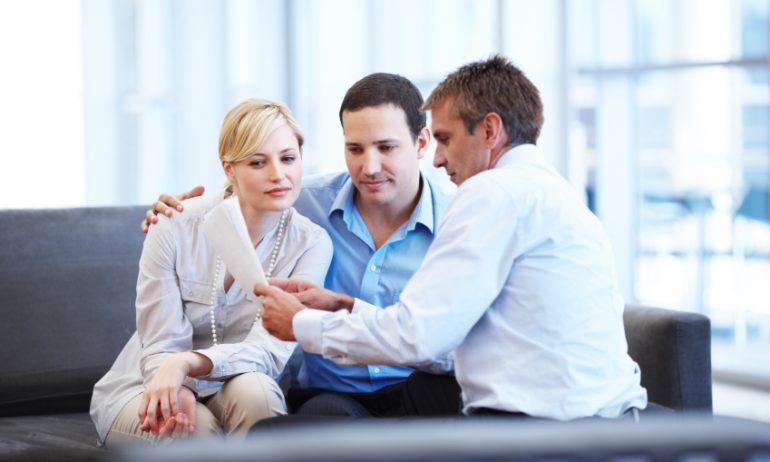 Many or all of the products featured here are from our partners who compensate us. This may influence which products we write about and where and how the product appears on a page. However, this does not influence our evaluations. Our opinions are our own. Here is a list of our partners and here's how we make money.
---
The investing information provided on this page is for educational purposes only. NerdWallet does not offer advisory or brokerage services, nor does it recommend or advise investors to buy or sell particular stocks or securities.
A will is a document that directs what becomes of your possessions after you die. Every adult needs a will, regardless of age, wealth or family circumstance.
If you die without a will — the legal term for this is "intestate" — your property will be distributed according to your state's laws. In Texas, for example, intestacy laws give your property to your closest relatives, starting with your spouse, then your children, before branching out along your family tree.
This process could end with a distant relative you didn't know — or worse, knew and disliked — ending up with your prized possessions. Still worse, it could lead to your family becoming entangled in costly legal wrangling over your estate.
In either case, the final outcome could be far different from what you wanted.
It's not hard to create a will, but there are a few necessary steps to the process. Below are a few of the most critical.
Account for all of your possessions
Everything you own, from tangible property to financial assets, is part of your estate. A will documents your wishes for how your estate will be divided, so it's important to account for everything that comprises your estate to ensure that nothing is left out.
This is true even if you intend to leave your entire estate to a single heir. Accounting for all of your possessions will ensure that none of them — for example, an old workplace retirement account that lists your ex-spouse as beneficiary — ends up in the wrong place.
Talk with family and friends to learn who would most appreciate certain belongings. You don't have to be overt or morbid in such conversations. The point is to get a feel for what would be a cherished bequest to a loved one and what would not. Then record which items should go to whom.
Be specific about who gets what. However, many attorneys caution against getting personal about your bequest decisions in your will. Since it's a legal document, it should contain just the language essential to convey your wishes. If you want to elaborate on your choices, leave a separate letter to your survivors. There you can explain, for example, that you left your son Joe less than his siblings because you had given Joe more financial help over the years.
As mentioned above, be sure to consider beneficiaries listed on assets such as bank accounts, life insurance policies and retirement plans. Beneficiary designations take precedence over the wishes outlined in your will. Avoid conflicts by changing your beneficiaries as needed.
If you have minor children, you and your spouse or ex-spouse need to decide who will take care of them once you're gone.
"A will assures a guardian for them," says Roger Wohlner, a financial advisor and writer based in Arlington Heights, Illinois. "You need to make sure that the person you name as guardian is able and willing to fulfill that job. Check in periodically to make sure they are still willing to do it."
This person makes sure your will is carried out, so choose an executor carefully. A neutral party rather than a family member generally is a better idea, if for nothing more than to preserve family harmony during a difficult time. Also make sure your executor is a responsible person and has enough time to devote to the task.
If you're concerned about imposing on a family member or friend, you could name your attorney or an institution such as your bank as the executor of your will.
If your executor is an institution, fees likely will be involved. The same is true if an attorney handles your will. If you select a friend or family member, you'll need to decide whether that person will be paid for his or her services in handling your last wishes. If so, you must determine how much.
Consider consulting a professional
If you're a do-it-yourselfer, you may want to apply that philosophy to your final wishes.
You can find many will templates and will-writing programs online. People with small estates or relatively uncomplicated financial situations and those looking to avoid legal expenses often go this route.
However, if you're wealthy or have a more complicated estate, you should at least set up an initial consultation with an estate attorney. If your estate is more than the amount that triggers the federal estate tax — that's $5.49 million in 2017 — you may already have estate advisors who can help with your will.
Hybrid will writing also is an option. Here you start with an online approach and, if you discover you have more questions or a complicated situation arises, you work with an attorney. Since you created the document's foundation, it could lessen your legal costs.
Sign your will in front of at least two witnesses — you may also wish to have a notary on hand to verify the process — and store a hard copy in a safe place. This could be a fireproof safe in your home or office, a bank safe-deposit box or in multiple places just to be careful. Be sure to back up the digital version, too.
Let your spouse, executor or a trusted friend know where your will can be found. In some states, you can file a signed will with the probate court. It will remain there until it's time for your family and court to address your final wishes.
As your life and your heirs' lives change, you may want to change your will. Did you sell an asset you had planned to leave to a child? Decide what you'll bequeath instead. Did a potential heir die before you? Choose a new recipient for the items you planned to leave to him or her.
Don't put off such updates. The court and your executor can't confirm your intentions unless you've put them down on paper.
Kay Bell is a former contributing writer for NerdWallet.