XRP and Ripple: Understanding the Court Decision
XRP and the blockchain it runs on are designed to make global money transfers more efficient and less expensive.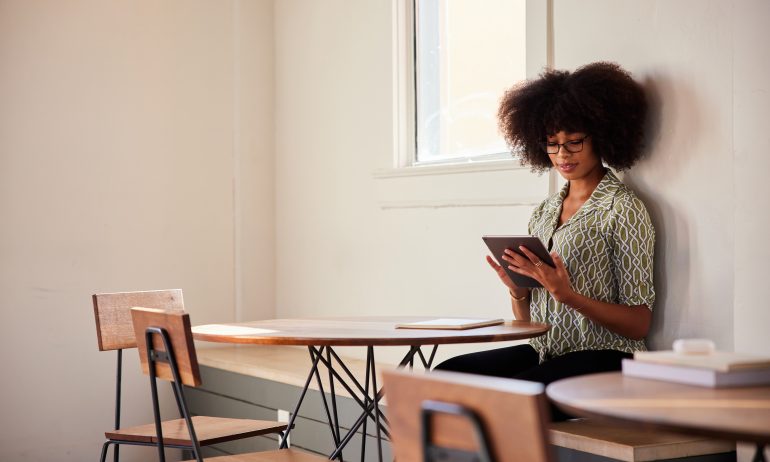 Many or all of the products featured here are from our partners who compensate us. This influences which products we write about and where and how the product appears on a page. However, this does not influence our evaluations. Our opinions are our own. Here is a list of our partners and here's how we make money.
---
The investing information provided on this page is for educational purposes only. NerdWallet, Inc. does not offer advisory or brokerage services, nor does it recommend or advise investors to buy or sell particular stocks, securities or other investments.
The crypto company Ripple scored a big legal win in July of 2023, when a federal judge ruled that the sale of its XRP cryptocurrency to the general public was not a securities violation.
That distinction may sound technical, but it has huge implications for Ripple, built as a protocol for global money transfers. The decision also comes as the U.S. Securities and Exchange Commission has been increasingly aggressive in alleging securities violations across the industry.
Ripple's victory led to a spike in the value of XRP, but the rally also affected assets across the crypto industry — where investors have been watching carefully to see how the U.S. regulatory approach will play out more broadly.
If you're following the news about Ripple and XRP, here are some key details about how it works and what's behind the legal maneuvering.
What is XRP? And what is Ripple?
You may have heard the terms XRP and Ripple used somewhat interchangeably, but there is a basic difference between the two.
Ripple is a company whose products are designed to use blockchain technology to simplify international money transfers.
XRP is a cryptocurrency created by Ripple's founders, and Ripple uses XRP's network. However, they are technically different entities.
Got all that? Trust us, this distinction will be important if you want to understand the saga of this cryptocurrency and others like it.
How XRP and Ripple work: the basics
XRP was created in 2012 by a trio of engineers who wanted an alternative to Bitcoin that didn't require mining. As a pre-mined cryptocurrency, each of the 100 billion tokens allowed by the creators already exists.
The blockchain network on which XRP runs, known as XRP Ledger, does not reward participants for validating transactions. Instead, the creators have said they opted for a validation process that differs from other cryptocurrencies in part to avoid the energy consumption of crypto mining.
Advertisement
Fees 

0% - 3.99%

varies by type of transaction; other fees may apply

Promotion 

Get $200 in crypto

when you sign up. Terms Apply.

Promotion 

None

no promotion available at this time

Promotion 

None

no promotion available at this time
After the XRP Ledger was created, the founders and Chris Larsen, a business executive and investor, formed a global payment systems company called OpenCoin, later renamed Ripple Labs, or Ripple.
The creators kept 20% of the total supply of pre-mined XRP and gave the remaining 80% — 80 billion tokens — to Ripple. The company, in turn, has raised money by selling many of those tokens both to the general public and to institutional investors.
While Ripple doesn't directly control XRP or the XRP Ledger, the company is closely linked to the cryptocurrency and blockchain.
For example, Ripple owns the majority of undistributed XRP. In 2017, Ripple placed 55 billion XRP in a series of escrows on the ledger, which controls the tokens' release. A billion XRP are released from escrow each month, allowing Ripple to sell them on the secondary market. Any tokens that are not sold within the month are returned to escrow.
XRP's legal issues: SEC vs. Ripple
In December 2020, the SEC charged Ripple with illegally raising $1.3 billion through an unregistered securities offering.
The SEC alleges that XRP is a security — like stock in a public company — that wasn't registered with the federal agency before being sold to investors. The case also names Ripple co-founder and former CEO Chris Larsen and current Ripple CEO Brad Garlinghouse, who sold XRP that they owned personally, which was worth about $600 million.
On July 13, 2023, U.S. District Judge Analisa Torres issued an order in the case declaring that XRP was not a security when the company sold it to the general public via cryptocurrency exchanges.
It was a split decision, however; Torres also wrote in her order that Ripple's sale of XRP to institutional investors such as hedge funds did amount to a securities sale. This aspect of the decision means the case can continue in some form, though it's also possible the SEC could appeal Torres' determination regarding sales to the general public.
So, you're wondering: How could XRP be a security in some sales and not others? Well, it's a complicated legal discussion, but it boils down to an assertion that the institutional buyers knew they were purchasing the XRP from Ripple.
The institutional buyers, in Torres' reasoning, expected to make money from their XRP investment based on the efforts of Ripple management. And under long-time legal precedent, that makes the sale a securities contract.
On the other hand, buyers on crypto exchanges didn't always know who they were buying from. And Torres's order suggested that not all buyers would have linked the fortunes of XRP and Ripple as closely as the institutional buyers — many of whom received specific sales pitches from Ripple.
What does the XRP court decision mean?
Torres' order had immediate implications for people trying to figure out how to buy XRP on major exchanges.
A handful of crypto companies, including Coinbase, that had suspended trading of XRP in light of the lawsuit made the cryptocurrency available again after the order became public. The price of XRP also shot up as markets digested the news.
However, the long-term implications are more murky. For one thing, this district court case does not necessarily mean other state and federal courts will see crypto issues the same way.
There's a long road of litigation over the legal status of crypto investing, both in this case and more generally.
But if — and this is a gigantic if — regulators, courts and crypto issuers eventually agree that cryptocurrency sales via exchanges do not amount to securities contracts, that would remove a major source of uncertainty in the industry.
Track your net worth and use our Nerdy tools to learn about how to save more for retirement.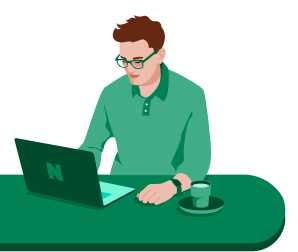 Get more smart money moves – straight to your inbox
Sign up and we'll send you Nerdy articles about the money topics that matter most to you along with other ways to help you get more from your money.