5 Easy Ways to Save Money on Gas
It's about more than just finding savings at the pump: Making some small changes in your driving habits can go a long way.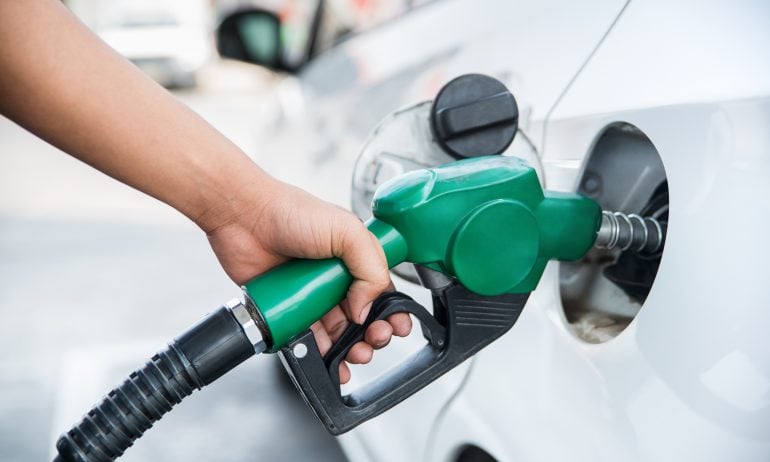 Many or all of the products featured here are from our partners who compensate us. This may influence which products we write about and where and how the product appears on a page. However, this does not influence our evaluations. Our opinions are our own. Here is a list of our partners and here's how we make money.
When people see how easy it is to boost their car's fuel economy, they're often surprised to find it can become an interesting game — and a financially rewarding one. The average household spends about $1,650 a year on gasoline, according to AAA, so there's plenty of room for savings.
Here are five tips that could chop hundreds of dollars off your annual gas tally and help reduce environmentally harmful fuel emissions in the process.
Driving tips for gas savings abound. But many are either outdated or save so little gas they aren't really worth worrying about. Instead, focus on the big savings first, then add more changes to your driving style to save even more.
In real-world testing by Edmunds.com, aggressive driving — rapid acceleration, high cruising speed and braking sharply rather than coasting — was by far the biggest culprit in gas guzzling. Using a sedan, an SUV and a truck, the tests showed that motorists who adopted a "calm" driving style could save 33% to 38% on gas. (Disclosure: In a previous position, I helped design Edmunds' gas-saving test.)
Edmunds also recommends keeping your tire pressure at the manufacturer's recommended specification. (That's usually found on a sticker in the driver's side doorjamb.) It's important not only for fuel economy, but also for improved safety and the prevention of tire wear, which could save you even more money.
Gasoline chemistry has changed enormously in the past few decades, and the majority of cars run just fine today on regular or midgrade gasoline.
Depending on your state's requirements, detergents and additives are mixed into gasoline at the refinery to reduce emissions. In a few cases, high-performance engines require premium gasoline. However, this is clearly stated in the owner's manual and even on the gas cap.
Knowing when to use premium comes down to the difference between two words: "required" and "recommended." If your car requires premium gas, you must use it to avoid damage to your engine. If your car recommends premium, experiment with using lower grades. If it still performs well and delivers the same fuel economy, you can skip the premium. If premium gas is, say, 25 cents more per gallon, that's savings of $3.75 per 15-gallon tank.
Although gas prices have largely stabilized in recent years, you might still notice a lot of price variability. Drivers often think finding the cheapest price around is the key to savings. But, rather than drive across town to save a nickel a gallon, it's much better to find convenient stations along your commute or places you pass frequently. You can track local gas prices using GasBuddy, which aggregates price data from user reports.
Even better, join a warehouse club such as Costco. Recently, the difference between the cost of regular fuel at a major oil company's gas station and a local warehouse club in California was 45 cents a gallon. For that 15 gallon fill-up, that's $6.75 in savings. Combine that with a member's credit card and the savings add up even faster.
4. Buy a fuel-efficient car
When gas prices spike, the price of fuel-efficient vehicles also rises. But rather than buy a gas-sipper when everyone else wants them, buy a fuel-efficient vehicle the next time you need a car. Using the find and compare tool on FuelEconomy.gov, look for a car that suits your needs and delivers good fuel economy.
Recently, manufacturers have also been trying to boost performance, and save fuel, by making turbocharged 4-cylinder engines rather than 6- and 8-cylinder engines. By burning gas more efficiently, a turbocharged engine is designed to improve acceleration while delivering good fuel economy. But test-drive a turbocharged car first to make sure you still like the feel of the ride.
5. Drive less, and be healthier
It takes several miles for a car to warm up to full operating temperature. During the warm-up period, the car is less fuel-efficient and emits more pollution. Walking for short trips, rather than driving, can help save gas and reduce emissions.
Walking a few extra steps each day can benefit your waistline, too. A step-tracker like Fitbit can log your activity, and apps such as Lose It show how many calories you must burn to hit your target weight. Walking to work, rather than driving, is one way to rack up those extra steps. If that's not feasible, you can find plenty of other chances to hoof it rather than drive.
Once you start trying to boost your miles per gallon, you'll want proof that your efforts are paying off. Most modern cars have computerized fuel economy meters. Once you fill up, reset the meter so you can track your fuel economy over the distance it takes to use that tank of gas. Keep a notebook in the glove box to keep tabs or download a gas-tracking app such as Fuelly.