What Is a Lease Buyout? Keep Your Leased Car or Sell It
You like your leased car and decide you want to buy it. Here's how to do a lease buyout in 5 easy steps.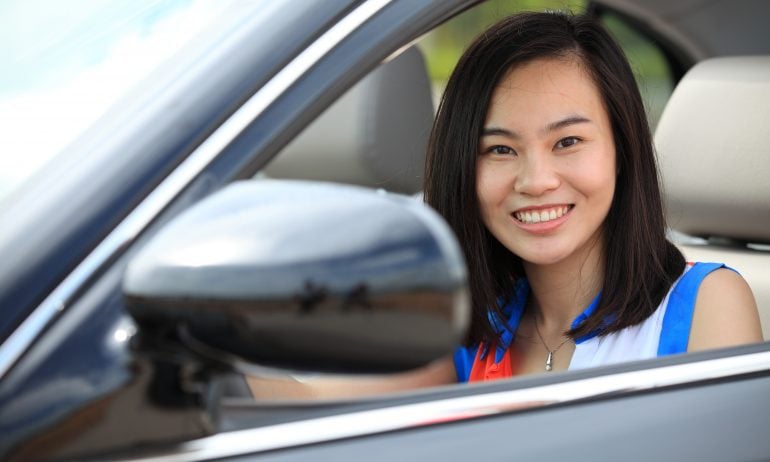 Many or all of the products featured here are from our partners who compensate us. This influences which products we write about and where and how the product appears on a page. However, this does not influence our evaluations. Our opinions are our own. Here is a list of our partners and here's how we make money.
You typically can buy your leased car at any point during your lease; most people do so when the lease ends. By doing so, you're buying a car you know and trust and avoiding the potential costs and hassle involved in turning the vehicle back in.
To do so, you'll need to write a check or arrange financing for the vehicle's lease buyout price. That includes:
the car's residual value.

any fees noted in your contract.
Estimate your car's buyout price
Locate your lease contract and find the "residual value" of your car. This is what your car is predicted to be worth at the end of the lease, which might still be a few months or even years away.
To get a rough estimate of the car's buyout price, add its residual value to any payments that remain. For example, your car's residual value is $20,000, and you owe six more payments of $500. Your buyout price would be about $23,000. If your state taxes auto sales — most do — add that amount to your total. Your lender may charge additional fees, such as a purchase option fee that is levied if you decide to buy the car. Typically these lease-end items are not negotiable.
You should not expect to pay other lease-end fees, such as the costs of reconditioning the car for resale, or an over-mileage penalty if you exceed the allowed miles.
If your contract requires you to make the purchase through a dealer, expect to pay the dealership for its time and expertise. The paperwork and document handling are the same as any other car purchase. Different dealers will charge different prices, and some may not do this kind of transaction at all.
Find out what your car is worth
Unless you are strongly attached to your car, you probably don't want to buy it if it is worth significantly less than its buyout price. You would be upside-down on the loan immediately. And you may find getting a loan for much more than the car's value is difficult.
You can get an idea of the car's value by looking at the current retail value of your leased car on one of the pricing guides such as Edmunds.com, Kelley Blue Book or NADA. This will tell you whether the residual value is close to the current market value of your car.
You can also get real-world offers by taking your car to the brand's local dealership and asking them for an offer, or getting online purchase offers from retailers such as Carvana, Carmax or Vroom.
Call your leasing company
If you decide to purchase your car, deal directly with the leasing company instead of going to the dealership where you found it.
Find its phone number in your contract. Call the company and say you're thinking about buying your leased car and want to know how much it will cost. In most cases, the company will just repeat the information you already have — the residual amount plus any fees.
Ask whether that buyout price includes sales tax. While you're at it, ask if the lease company allows third-party buyouts and if the buyout price applies to them as well.
Some lenders don't accept third-party buyouts — if you wanted to trade the car or sell it outright to a dealer. If your lender doesn't allow third parties to buy out your lease, you would need to use a lease buyout loan to purchase the car yourself before trading or selling it.
If your lender does allow third-party buyouts, you want to make sure the buyout price is correct for those scenarios. Many charge a higher buyout price to third parties.
The only person guaranteed the right to purchase at the residual spelled out in the contract is you, the owner.
Run the numbers on financing
Once you know what the car will cost you, unless you can pay cash, it's time to set up a new loan. You can use our auto lease buyout calculator to estimate your new monthly payments.
If you get a better rate from a different source, give the leasing company the chance to beat it. Tell it you got a lower rate from another lender and see if the company sweetens its offer.
If you have excellent credit, you could also consider an unsecured personal loan. That would put the title to the car in your name, with no lien. If you're buying out your lease with the intent of selling the car yourself, a title in hand will make any sale quicker and easier.
Before you sign anything, review the loan contract carefully. Make sure that all the numbers are what you agreed on and that no extra items have been inserted. If anything has been changed or added, speak with the loan officer and consider finding a more transparent lender.
Options for Lease Buyout Loans
Loan amount

$5,000-$100,000

Loan amount

$5,000-$100,000

Loan amount

$10,000-$200,000
The final step: insurance
Now it's time to deal with your car insurance. First, you'll need to notify your insurance company of your new lender.
Second, evaluate your insurance needs. Leasing companies typically require high levels of liability coverage; you may not need as much, especially if you are a renter with few assets at risk.
Lastly, lease companies may require a low deductible of $500 or $1,000. A higher deductible may save you money on premiums — if you've got the money saved to handle your part of any accident claim.
Get more smart money moves – straight to your inbox
Sign up and we'll send you Nerdy articles about the money topics that matter most to you along with other ways to help you get more from your money.