Can I Get a Car Loan After Bankruptcy?
You can get a car loan after you filed for bankruptcy, but finding a lender and a desirable interest rate will be difficult.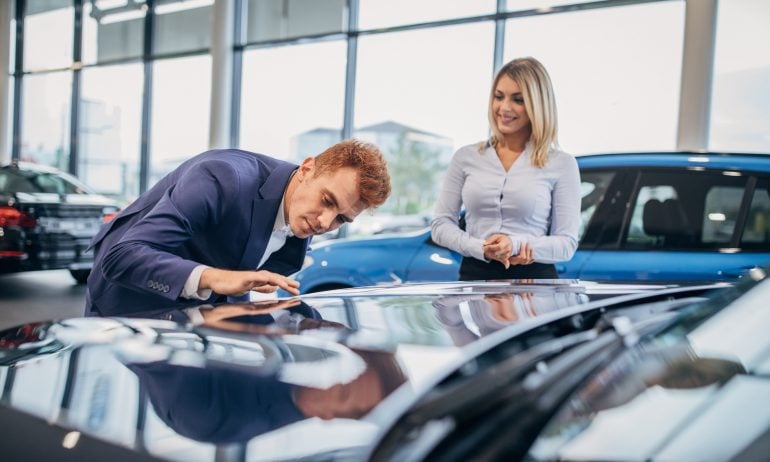 Many or all of the products featured here are from our partners who compensate us. This influences which products we write about and where and how the product appears on a page. However, this does not influence our evaluations. Our opinions are our own. Here is a list of our partners and here's how we make money.
You can get a car loan after filing for bankruptcy. While some lenders may not consider you at all, others will.
Because bankruptcy filings negatively affect your credit score, securing a loan with a desirable interest rate could prove challenging.
Still, you can do a few things to minimize the effects of a bankruptcy filing on your car loan and ensure you get the best deal possible.
How long should I wait after filing for bankruptcy to get a car loan?
Most lenders won't consider applicants with an active bankruptcy, so you'll likely have to wait until your bankruptcy is resolved.
Most individuals who file for bankruptcy file for Chapter 7. Those bankruptcies are typically discharged four to six months after filing.
Once your bankruptcy is discharged, though, you'll still likely have to wait before applying for a loan. Some lenders will only approve applicants whose bankruptcies were resolved 12 months ago, while others want applicants to wait 24 months before applying for a loan.
Options for auto loans with bad credit
Loan amount 

$5,000-$50,000

Loan amount 

$8,000-$100,000

Loan amount 

$5,000-$100,000
What kind of car loan can I get after a bankruptcy?
There's no easy way around it: Prepare for an interest rate that may shock you.
A Chapter 7 bankruptcy stays on your credit report for 10 years. Chapter 13 bankruptcy filings stay on your credit report for seven years. But your credit recovery begins almost immediately after your debts are discharged. The longer you wait and build a sound financial record, the more likely you will be approved for a loan and see a lower rate.
Approvals will depend on many factors, not just your credit scores, but double-digit interest rates are a fact of life for those with a spotty financial history.
Source: Experian Information Solutions.
Consider your local credit union or lenders offering bad-credit auto loans when you're ready to start applying for loans. A preapproved loan gives you the confidence to shop where you want without worrying if you'll qualify. Most auto dealers are well-versed in post-bankruptcy auto loans, but a preapproved loan gives them a rate to beat.
What can I do to ensure I get the best auto loan after a bankruptcy?
Save as much as you can for a down payment.
Some loan offers made to buyers after bankruptcy may include hefty origination fees, sometimes thousands of dollars, to offset the potential risk. However, that may be the best loan you can get, and a larger down payment means you can cover those fees and still fall within the lender's loan to value guidelines.
You can also take time to beef up other factors that lenders consider, like the amount of time you've spent at your job and residence.
You'll likely have to accept a loan with higher-than-desirable interest rates, but keep in mind that you can refinance your loan within a year or so.