How to Get the Best Price for Your Trade-In
Research your car's value, shop around for trade-in price quotes and be ready to negotiate at the dealership.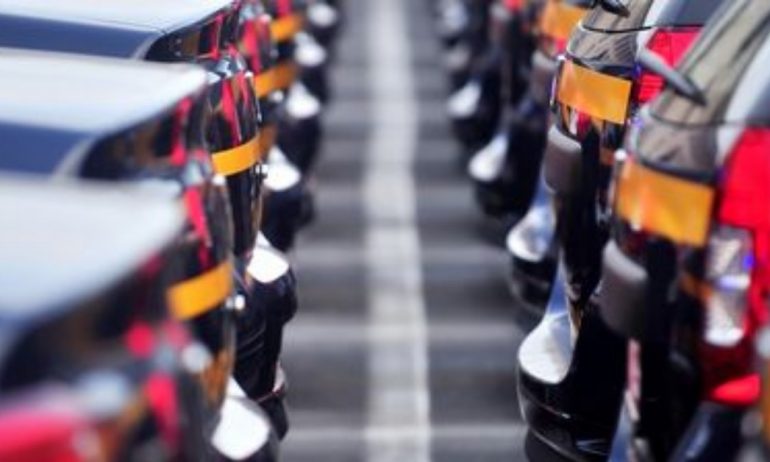 Many or all of the products featured here are from our partners who compensate us. This influences which products we write about and where and how the product appears on a page. However, this does not influence our evaluations. Our opinions are our own. Here is a list of our partners and here's how we make money.
Trading in your car won't get you the highest price for it — but it could save you time and hassle. And with a little research, and some haggling, you might still get a fair price for your old car.
Keep this in mind: dealers are constantly in search of good used cars to resell. While they might pretend to be disinterested, they fully intend to turn a tidy profit on your trade-in. A dealer can make as much as $4,000 on a used car, compared with about a 7% markup on a new car, says Ray Lopez, a former car salesman and author of "Inside the Minds of Car Dealers."
That means there might be unexpected value in your old car. Follow these steps to get the best price possible on your trade-in.
1. Find the trade-in price
First, check online pricing guides like Kelley Blue Book and Edmunds and remember to accurately include all options, the correct mileage and the appropriate condition level.
Next, get quotes from online retailers that will make a cash offer on your car. Not all operate in every state, but the largest are Carvana, Vroom and Shift. You can also get a cash offer from CarMax, the nationwide chain of no-haggle used-car dealerships, either by visiting in person or getting an instant cash offer through Edmunds, and through Kelley Blue Book's Instant Cash Offer program, which solicits bids from participating car dealerships near you.
Lastly, check sites such as Cars.com, AutoTrader.com and CarGurus.com to see what dealers are asking for cars like yours. Whatever you get for your trade-in, it will have to go on the dealer's lot at a price that covers that amount and returns a profit.
With online appraisals now in hand, you know roughly what your trade-in should be worth. This is great ammunition for negotiating a fair price.
2. Give your car curb appeal
Detail, or at least wash and vacuum, your car before getting trade-in quotes. Consider fixing scratches and other minor flaws — for small dents, find a mobile paintless dent remover. And don't forget to remove all your personal items from the interior and the trunk. You want the dealer to take one look at your trade-in and think, "This is a real cream puff!"
Now, in your shiny, clean car, drive to at least three dealerships to get written trade-in quotes. This will provide leverage when it comes time to negotiate. Once you decide where you want to buy your new car, you'll use the highest figure as the basis for negotiation.
To further strengthen your bargaining position, TrueCar analyst Cari Crane suggests that you present maintenance records and a vehicle history report.
4. Negotiate the trade-in price separately
Dealers use what they call a four-square sheet to juggle the trade-in and new car prices along with the down payment and financing terms. Often, they combine these figures and present a monthly payment figure. This allows them to hide the price of the of the trade-in and hike up the cost of the new car.
To avoid this and get the best deal possible, keep the trade-in and purchase negotiations separate and check each price against online guides and the cash offers you received.
Lopez suggests that once your salesperson agrees on a trade-in price, ask for it in writing. Also ask if the dealership would honor that trade-in price even if you buy the new car from another dealer.
5. Don't forget about sales tax
In most states you pay sales tax only on the difference between the allowance on your old car and the sale price of the new one. For example, if your car is valued at $5,000 in trade and you buy a $20,000 car, you pay sales tax on $15,000.
If you are trading newer cars, the amounts can be substantial. Sales taxes in some states approach 10%. This heavily incentivizes trading in a car rather than selling it yourself.
6. Review the trade-in price in the contract
Now that you've set the price of the trade-in, you can take the final steps and buy your new car. When you are done negotiating and are reviewing the contract, verify that you're given the agreed-upon price for your trade-in.
Do your legwork, negotiate wisely and you'll get your money's worth — and a new car — out of the deal.
Get more smart money moves – straight to your inbox
Sign up and we'll send you Nerdy articles about the money topics that matter most to you along with other ways to help you get more from your money.