What Happens If I Miss My First Car Payment?
Depending on your lender, consequences for missing a first car payment can range from a drop in your credit score to car repossession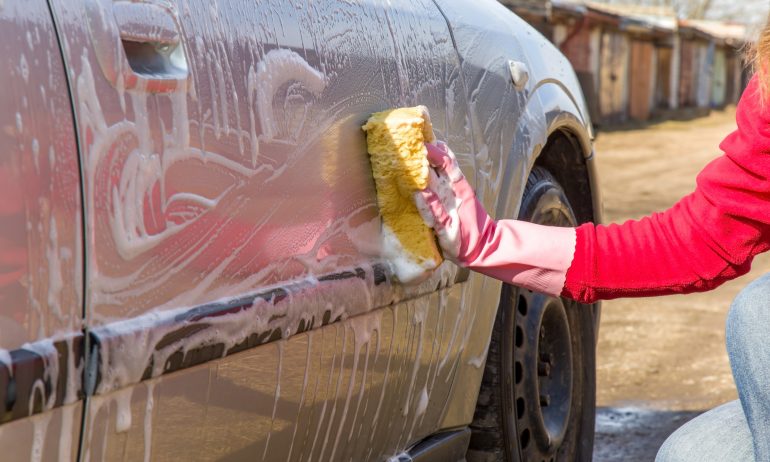 Many or all of the products featured here are from our partners who compensate us. This influences which products we write about and where and how the product appears on a page. However, this does not influence our evaluations. Our opinions are our own. Here is a list of our partners and here's how we make money.
The consequences of missing your first car payment will vary depending on your lender and how late your payment is. Generally, the repercussions for missing a first car payment are the same as missing any car payment — your credit score can take a hit, you'll incur late fees and, in extreme cases, your car could be repossessed.
It might seem unlikely that you'd miss your first payment, since the loan is new, but it's not unheard of. For example, unforeseen financial difficulties or unawareness of your loan terms can cause you to miss your first car payment. However, understanding the repercussions of doing so can help you mitigate any potential impact. Here's what to know. 
Most auto loans typically have a 10- to 15-day grace period, during which you won't be charged a late fee. This applies to first car payments as well as subsequent payments. So you won't be penalized if you miss your payment by a few days, as long as you pay it within a lender's grace period.
Some lenders also offer a 60-day no-payment option, meaning that your first payment can be due 60 days after you get the loan. This gives you some breathing room so you don't have to make payments right when you buy or refinance a car. Some lenders even offer no-payment options for up to 90 days. 
Possible consequences of missing your first car payment
If you aren't able to make the payment before the grace period ends, here are some things you can expect: 
1. Your lender might contact you
A missed first payment may signify to a lender that you are a risky borrower, which may trigger early collection interventions, according to Caleb Cook, vice president of consumer lending at Digital Federal Credit Union. 
"Early collection efforts include the lender making a proactive phone call to a borrower who is past due, often earlier in the process than normal if there are certain risk factors such as first payment default," he says. This means that a lender might contact you before your grace period is up as an early intervention, which can help you avoid negative credit reporting. 
2. You could incur late fees
Depending on your lender, loan terms and state, you may be required to pay a late fee for a missed or late payment. Late fees vary but will usually be a percentage of the total amount due. Note that some lenders don't charge late fees at all. 
It's essential to read through your loan terms to see if and how much you'll be charged for a late or missed payment. 
3. Your credit score could be negatively impacted
Payment history is the most significant factor in determining your credit score. This means that a late car payment can negatively impact your score. And the longer it takes to repay, the more your score can suffer — which could affect your ability to qualify for other loans or receive lower rates. 
Plus, the side effects of a missed payment can have a greater impact on those with limited or poor credit histories. On the flip side, those with more established credit histories can usually afford to take a hit.
However, you do have some time before a loan is reported as delinquent to credit bureaus. While late payments may incur fees immediately, they generally won't be reported to credit bureaus until at least 30 days after the loan due date. This buys you some additional time to make the payment.
While partial payments will lower the balance you owe, they're still incomplete payments, and as such will have the same negative effect on your credit as a missed or late payment.
4. Your car could be repossessed
Lenders can repossess your car after only one missed payment, but specific rules vary by state and lender. Typically, most lenders won't repossess your vehicle until you've been delinquent for at least 90 days. But it's important to review the default actions specific to your loan.
In addition to the impact on your credit, repossession can lead to an account in collections or a lawsuit. 
Cook says early and frequent communication with your lender is vital and may help you avoid repossession: "While we do consider first payment defaults more risky, it's actually a lack of communication that triggers an earlier repossession and not the first payment default status itself." 
How to mitigate the damage 
In many cases, a first payment default is due to a lack of awareness of loan terms or the result of an onboarding issue when you get a loan with a bank or credit union where you don't already have accounts, according to Cook. This is why it's crucial to set up automatic payment right after you get the loan and to understand your loan terms, who your lender is, and what payment options they provide before a late payment hurts you. 
If financial hardship makes it difficult to make your car payment, it's crucial to communicate with your lender as soon as you can and explain the situation. Most lenders have financial relief programs that can help you if you fall delinquent. 
Get more smart money moves – straight to your inbox
Sign up and we'll send you Nerdy articles about the money topics that matter most to you along with other ways to help you get more from your money.